Where are You Going This Advent Season?
Friday, November 29, 2013 by Patti Shene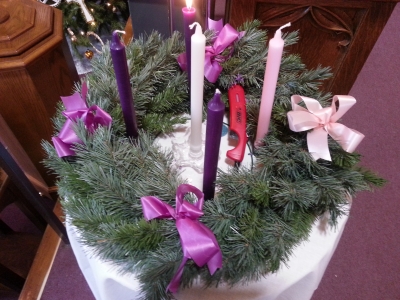 This Sunday marks the beginning of the most joyous season of the year. Advent is the four week period prior to Christmas Day when we prepare ourselves spiritually for the coming, or birth, of Jesus Christ. It is celebrated with prayer, fasting, and confession of sins within an atmosphere of anticipation, joy, and hope.
Advent prepares us for Christmas in the same way that a travel itinerary helps us map our way through an annual vacation. Where do we want to go during this season and what do we hope to gain from our experiences along the way?
This pre-Christmas season is a great time to establish a prayer routine. If we can learn to carve out fifteen minutes for prayer every morning during the hectic and stressful month of December, chances are we can follow through into the New Year.
Fasting gives us an opportunity to draw closer to God as we rely on Him for strength. It reminds us that our Heavenly Father is first and foremost in our lives. It is a means to reveal the true condition of our spirit as we humble ourselves before God.
Confession of our sins allows us to accept the cleansing of the Holy Spirit and the grace of God. It sets us free to embrace the wondrous gift of the Christ child and all the hope His entrance into the world represents.
Map out your advent season with a plan that will bring you closer to the Savior. Be open to enriching your prayer life, sacrificing physical comforts, and baring your soul before God. Every step of the journey will be rewarded with the joy of the final destination when Christmas Day dawns with all its promise of joy.
Change up your advent season this year! Check out The Advent Conspiracy.
---