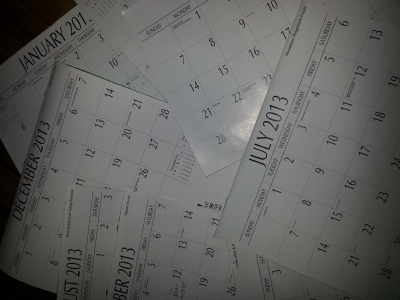 In retrospect, there are many aspects of this past year that I would not care to repeat.
I would like to leave behind the suffering my family has been through. My husband has had more than his share of medical issues that resulted in several days in the hospital and one surgery after another that ended with an amputation There's more to come in 2014.
Our son and daughter-in-law have been waiting for six long months to return to their home in the UK, pending their visa approval. They've had to endure long periods of separation when she went back to the UK to fulfill obligations with her schooling. Even though he's blessed to have a job he's been able to keep during this waiting period, our son has had to work the night shift, which is tough for anyone who is not used to it. Add to that the fact that they are living with parents and in-laws for an extended period of time, and that's enough to test anyone's limits.
Mom is in an assisted living facility in New York with ever increasing medical issues, and my sister carries the entire burden of getting her to doctor and medical appointments several times a month, taking care of her finances, and entertaining her on holidays.
Our daughter and her family have enjoyed a pretty good year, but she wouldn't mind receiving a much deserved promotion!
The way it looks now, none of this is going to change going in to the early part of 2014. I know that may sound pessimistic when optimism is supposed to dominate at the beginning of a new year. Rather, I view it as realistic.
At my age, I've come to accept the fact that flipping the calendar to a new year changes very little. I can't do a thing to fix any of the adversity. My family hurts, and I hurt seeing them hurt.
I can administer the medical attention my husband needs, provide my son and DIL a home, and empathize with Mom and my sister when they need someone to talk to.
I can't make my husband's wounds heal any faster or prevent him from facing further surgery. I can't cut through government red tape in two countries to get my son home any faster. I can't prevent Mom's medical condition from deteriorating.
Yet, through the seemingly insurmountable challenges and harsh disappointments that confronted us during the weeks and months of 2013, we have all gained strength and knowledge. We've grown closer and bonded in ways that people normally don't when all is well.
I welcome 2014, ready to face with fearlessness and fortitude the demands the future holds.
Was 2013 a good year for you, or are you ready to say good-bye?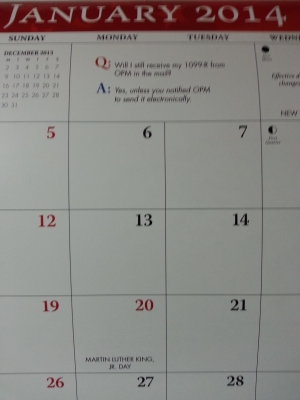 HAPPY NEW YEAR!!!