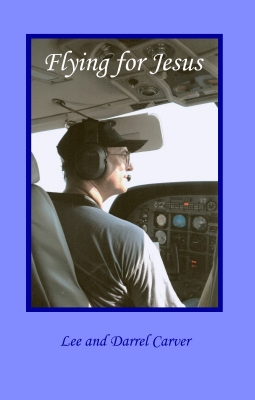 Featured book: Flying for Jesus
Author's name: Lee Carver
Publisher: Indie published on Amazon.com in print and Kindle forms
Genre: Autobiography, Inspirational
Stand alone or series: Stand alone
Target age: All adult and mature teenagers
LEE IS OFFERING A GIVEAWAY OF HER BOOK. CHECK BELOW TO SEE HOW TO ENTER TO WIN.
Lee Carver visits Patti's Porch to talk about the book she penned that speaks about the challenging journey God planned for her and her husband.
Welcome Lee! I understand that Flying for Jesus is nonfiction, specifically an autobiography of your and your husband Darrel's missionary years in the Brazilian Amazon. What prompted you to write the book?
Many people over the years have requested it, and I felt we had a dramatic story to tell. There were lots of unfounded rumors floating around to correct, too. But honestly, God told me to write this book. (The statement agents and publishers most hate, and for good reasons.) But seriously, we'd talked about it and I feared putting Darrel on a pedestal or making us sound holy. After writing my first novel and another book of fun experiences, I thought I could work with words well enough to give it a try. The rest of this story is in the book's preface.
Whatever possessed you to make this a nonprofit book?
Darrel and I feel this is God's story. It's the marvelous, scary, out-on-a-limb adventure He took us on. We wanted it spread far and wide, especially to other missionaries and people who might be willing-to-be-willing to take a holy commission like this. We wanted to show one way He works, inspires, and directs ordinary people into an extraordinary experience.
Flying for Jesus is self-published on Amazon.com. Do you have plans for traditional publishing?
I've just received two contracts for novels! One, "the book of my heart," is based on our life in Brazil, but with a fictional plot and romantic thread. I not only don't have a release date yet—sometime later in 2014—but the title is going to be changed. The other is a historical novel, the product of a WWII tour in Europe in 2011 over the very places where Darrel's father fought. But the main character is a young German man with dual citizenship because his mother is American and—secretly—a Christian of Jewish descent.
The publisher isn't concerned about your producing a contemporary and a historical in the same year?
I raised that question myself, and it's not a problem. They will be released about six months apart, though, to give each one its own publicity time.
With two books written and contracted, are you now just waiting and playing computer games?
Oh, no! I have three more in the works, one submitted last month and the others in progress. I'm not at liberty to give details, but they are requested.
Is this the only book you've self-published?
The first novel I wrote, Love's Second Verse, concerns a military widow rearing two sons approaching college age. The Most Excellent Adventure is a collection of true stories of living and traveling in foreign countries. It's a fun book written rather like Reader's Digest anecdotes. Both are on Amazon.com.
You went from three self-pubbed books to suddenly having two novels under contract and three more in process? What is your advice for writers still waiting for that first contract?
My sweet friend, Lynne Gentry, recently said she wrote, sent out proposals, got rejections, studied, went to conferences, submitted, got more rejections, and suddenly she was an overnight success. My advice is to keep writing, reading, and studying the craft. Do the best you can, but don't keep flogging the mule. Write something new. When you get your foot in the door, you'll be glad to have a stockpile of stories. And for discipline, do NaNoWriMo at least once, or any such contest which forces you to write more than you thought you could for a month.
How can readers find you?
The whole Brazilian story is told here and here. Visit my blog and connect with me on Facebook.
Where can readers obtain your book?
Available as a free PDF download here or here.
Kindle purchase at 99 cents or print book without profit added
Book cover Blurb for Flying for Jesus:
Why would an international banker retire early, at the peak of his career, to fly as a volunteer missionary over the Brazilian Amazon?
And where did he get the money to donate a two million dollar airplane?
He might be running drugs from Colombia or smuggling gems from the rich rocks of Minas Gerais. Many Brazilians believed the American missionaries were all CIA spies.
There had to be a reason.
Leave a comment to be placed in the drawing to win a copy of Flying for Jesus between now and (Friday, March 7th at midnight MST. Don't forget to leave your contact email so you can be notified if you win!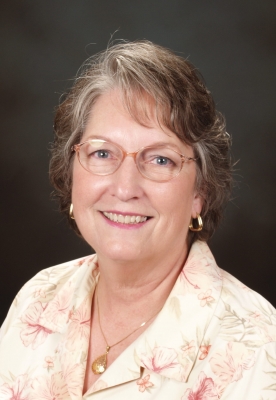 For six years in retirement, Lee and her husband Darrel served as volunteer missionaries with a Brazilian organization, formerly MAF-Brazil. Their home in Manaus was a free guesthouse for volunteers. Lee lived in Brazil, Greece, Saudi Arabia, Argentina, Indonesia, and Spain. She studied nine languages and visited over forty-five countries. The Carvers now reside in Texas but are still active in Brazilian aviation missions.
Lee is a member of ACFW and president of its local chapter, DFW Ready Writers. She freelances as a grammar/punctuation editor and formats manuscripts for e-book and POD uploads.