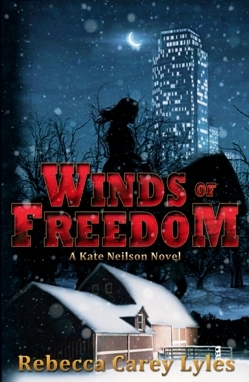 BOOK COVER BLURB FOR WINDS OF FREEDOM:
Winter storms blast across the Whispering Pines Guest Ranch, and a cold wind blows through Kate Neilson's soul. Despite her pain, Kate's well-being takes a backseat to the needs of loved ones: her best friend, who's been ensnared by evil; her failing great-aunt, whose dementia care keeps Kate guessing; and Laura and Mike Duncan, whose ranch and livelihood are threatened by a land-grabbing neighbor. Find Winds of Freedom at Amazon.
REBECCA IS OFFERING A GIVEAWAY OF WINDS OF FREEDOM. CHECK BELOW TO SEE HOW TO ENTER.
What Can We Do About Justice?
"This is the rule of most perfect Christianity, its most exact definition, its highest point, namely, the seeking of the common good…for nothing can so make a person an imitator of Christ as caring for his neighbors." - (St. John Chrysostom, Archbishop of Constantinople from 398 to 403 AD)
Last weekend, my husband and I attended a Justice Conference simulcast. As with previous Justice Conferences, topnotch speakers and leaders discussed heart-wrenching global issues with candor and hope. Issues like: poverty, starvation, false incarceration, excessive and unfair sentencing, HIV/AIDS orphans, genocide, ethnic conflict, human trafficking, exploited women, slave labor, child labor, educational inequity, immigration, discrimination, brokenness, rape, clean water, conservation, access to medical care, forgiveness, nonviolent resolution, reconciliation, Third-World debt and more.
Because each concern desperately needs our attention and compassion, the thought of joining the fray can be overwhelming. We're not sure where to begin or the best place to focus our time, energy and resources to help a needy, dying world. The good news is that each of us can wield the number one justice weapon—prayer. God is hearing and answering justice-seekers' prayers in amazing ways all over the globe.
Pray for your city, your country and your world. Research local and global needs and pray as God leads you. Here are a few ideas and links:
Christian Community Development Association
International Justice Mission.
Following last year's conference, several grassroots initiatives sprang up in my city to focus on justice-for-all through prayer, volunteerism and other resources. Your community probably has likeminded organizations you can support. The Justice Conference founder, Ken Wytsma, says, "Justice is rooted in the character of God and flows from the heart of God." As Christians who share God's heart, how can we ignore the inequities of the world? Each of us must find altruistic projects or other means to serve humankind.
A word of warning from Eugene Cho, founder of One Day's Wages: Don't reduce people to projects. Another admonition came from Justin Dillon, founder and CEO of Made in a Free World. "It's not about me, it's about us. Organizations don't change the world, people do." Yet, by joining forces with each other and with our Creator, we can create a force powerful enough to charge the gates of hell and rescue the suffering.
Noel Castellanos of Christian Community Development Association encouraged conferees to be the good news, to take hope to the hopeless, to restore, repair and rebuild every dimension of society, from medicine to education to law and further. Bryan Stevenson, founder and director of Equal Justice Mission, said, "I do what I do because I am broken, too." He went on to say, like the Apostle Paul, that God's grace is sufficient. "His power is made perfect when I am weak. God fills the broken spaces and I become strong." We may feel inadequate when God calls us to a task, but he's counting on his power, not ours to do the redemptive work.
Stephan Bauman, president and CEO of World Relief reminded us that the Cross is the anchor for sacrificial love, and that love is the basis for mercy and justice. He quoted Mother Teresa, who said, "Justice without love is not justice, and love without justice is not love." We must, in humility, share Jesus and his sacrificial love. He rescued us so we can be "agents of love, justice and hope to the world. Justice is what love looks like when it focuses on problems. Be precise about justice. Root out what causes wrongs. Reflect God to the world." (NT Wright, University of St. Andrews Professor of New Testament Studies)
"He upholds the cause of the oppressed and gives food to the hungry. The Lord sets prisoners free." - Psalm 146:7
LEAVE A COMMENT TO BE PLACED IN THE DRAWING TO WIN A COPY OF WINDS OF FREEDOM BETWEEN NOW AND FRIDAY, MARCH 14TH AT MIDNIGHT MST. DON'T FORGET TO LEAVE YOUR CONTACT EMAIL SO YOU CAN BE NITIFIED IF YOU WIN!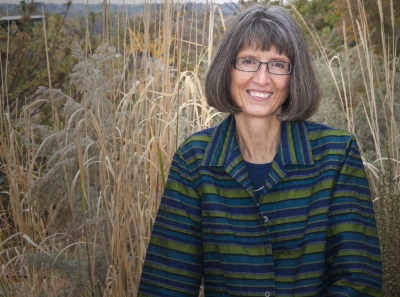 Rebecca Carey Lyles grew up in Wyoming, the setting for her Kate Neilson novels. She currently lives in Idaho, where she serves as an editor and a mentor for aspiring authors and as a coach for women transitioning from prison to life on "the outside." Winds of Freedom is the sequel to the award-winning first book in the Kate Neilson series, Winds of Wyoming. Contact Rebecca through her web page, email, Facebook (Rebecca Carey Lyles or Becky Carey Lyles) Twitter (@BeckyLyles), and Linkedin (Becky Lyles)