HUMOR AT THE HOSPITAL
Wednesday, March 26, 2014 by Patti Shene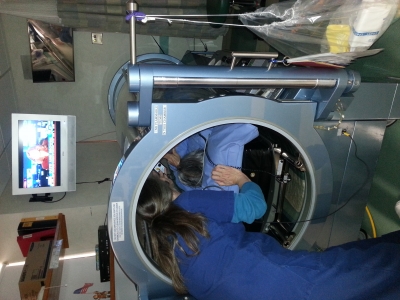 As some of you know, my husband had to have the five toes on his left foot amputated a few months ago. He's been wheelchair bound since then, due to a 'failed flap" surgery and a wound on top of his foot that preclude any weight-bearing to that foot. He's now in daily therapy in the Hyperbaric Oxygen Chamber.
The other day, as we were headed to HBO, I was backing his wheelchair into the elevator when a lady down the hall observed us and asked if we needed a hand. I thanked her and told her we were fine.
"What did she say?" my somewhat hearing impaired husband asked.
"She asked if we needed a hand," I explained, "but I told her we're fine."
"Should have told her, 'no, but we could use a foot,'" he replied.
Even when things get tough, God sends us little moments of lighthearted laughter.
---