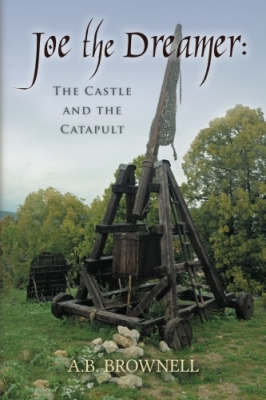 Featured book: Joe the Dreamer: The Castle and the Catapult
Author: A. B. Brownell
Publisher: CreateSpace
Genre: inspirational fiction suspense
Series or stand alone: alone
Target age: 14-adult
It is such a pleasure to welcome author A. B. Brownell back to Patti's Porch.(See previous interview here). Today, she shares her thoughts on increasing our faith in places where it is not so easily found.
A. B. BROWNELL IS OFFERING A GIVEAWAY OF HER BOOK, JOE THE DREAMER: THE CASTLE AND THE CATAPULT. CHECK BELOW TO SEE HOW TO ENTER TO WIN.
HOW DO WE INCREASE FAITH?
By faith we understand that the universe was formed at God's command, so that which is seen was not made out of what was visible...and without faith it is impossible to please God, because anyone who comes to him must believe that he exists and he is the rewarder of those who diligently seek him" Hebrews 11:3,6NIV).
If you disappeared, and your child is convinced you aren't dead, would he or she trust God for your return? If the child wanted to increase his faith, what would he do?
Trying to believe, Joe Baker read the Bible every night after a radical group attempting to obliterate Christianity from America snatched his mom and dad off a hospital parking lot.
Only thing, in his dreams, Joe slipped into the skin of the Bible characters he read about, and often cried out in the night. He'd awake weeping or shouting prayer, making his uncle and his psychiatrist friend think Joe had a mental illness. The uncle has no idea the psychiatrist heads the radical group that imprisons Joe's parents.
Joe is admitted to a state mental hospital.
I've been in the juvenile wards of a mental institute, not as a patient, but as a newspaper reporter. It's not an easy place for faith to grow.
I don't imagine prisons such as the one where Pastor Saeed Abedeni is being held in Iran are great incubators for spiritual life, either. But Paul and Silas's faith brought God's power down in a jail so powerfully the doors opened.
Hopefully my and your children won't need to believe for miracles such as these. Yet forces just as evil jeopardize their faith in God, their morality, the ability to have a good marriage, their innocence. Powerful non-believers legalize mind-altering drugs, give abortions at no cost to women except the misery that follows, teach God isn't there, and promote the idea sin doesn't matter.
I can't see how anyone can look in the mirror and not believe in the God who created the seeing eye, the hearing ear, and all our wonderful parts. How does anyone look at the universe and not know it's in God's hands? I can't figure out how people can't see serving God makes life better, let alone gives assurance of eternal life Jesus bought for us on the cross.
I often think of Romans 1:22, where it speaks of people whose thinking became futile and their hearts darkened: "Professing themselves to be wise, they became fools."
In contrast, I reflect on how I grew up. My family became born-again Christians one-by-one about the time I was born. Faith, music, singing, joy, filled the Lord's house and our house. In the summer we even took the gospel music to our front porch. We believed what we sang. Neighbors enjoyed the evening concerts.
Praise the Lord my children and grandchildren accepted Jesus as well and know how to pray. But Satan still walks about as a roaring lion seeking whom he may devour (1 Peter 5:8).
Joe Baker's story is fiction, but many today suffer for believing in God. Lord, especially strengthen Saeed and others like him tortured for their faith. I pray for students.
I ask you, Lord, for mercy for America. May we remember you still reward those who diligently seek you!
©Ada Brownell March 2014
Joe the Dreamer: The Castle and the Catapult
Enter an area where people are missing and radicals want to obliterate Christianity from the earth. After Joe Baker's parents mysteriously disappear, he finds himself with a vicious man after him. Joe and an unusual gang team up to find his mom and dad. The gang is dedicated to preventing and solving crimes with ordinary harmless things such as noise, water, and a pet skunk instead of blades and bullets. Joe reads the Bible hoping to discover whether God will answer prayer and bring his parents home. In his dreams, Joe slips into the skin of Bible characters and what happened to them, happens to him—the peril and the victories. Yet, crying out in his sleep causes him to end up in a mental hospital's juvenile unit. Will he escape or will he be harmed? Will he find his parents? Does God answer prayer?
No fantasy. No wizard, but suspense that sometimes makes you smile. Christian payload. Joe the Dreamer: The Castle and the Catapult can be found here or here.
The book is also available at Barnesandnoble.com, and is listed at Goodreads.com
LEAVE A COMMENT TO BE PLACED IN THE DRAWING TO WIN A COPY OF JOE THE DREAMER: THE CASTLE AND THE CATAPULT BETWEEN NOW AND FRIDAY, APRIL 25TH AT MIDNIGHT MST. DON'T FORGET TO LEAVE YOUR CONTACT EMAIL SO YOU CAN BE NOTIFIED IF YOU WIN!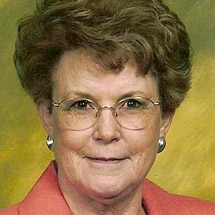 Ada Brownell's prolific writing career began with youth publications when she was the youth leader at her church. She's taught youth much of her life. More than 300 of her articles and stories have appeared in 40-some Christian magazines and she has written four books. During her 17 years as a journalist, she interviewed young achievers in music, sports, academics, beauty, careers, and other pursuits. Ada wrote about the latest fashions and how to present yourself for success. Interviewed teen moms and those who work with them and reported on teens affected by substance abuse. She reported statistics annually and talked to health experts about Sexually Transmitted Diseases; interviewed judges who sentence juvenile offenders; and wrote about the youth can discover faith, even when society tries to keep them from believing, and how God helps anyone find joy in Him and an abundant, successful life.
Ada also is the author of Imagine the Future You, a youth Bible study, and Swallowed by Life: Mysteries of Death, Resurrection and the Eternal. Watch for her suspenseful historical romance, The Lady Fugitive, coming soon.