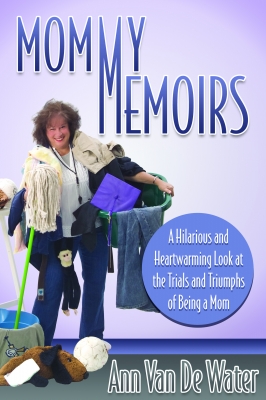 Featured Book: MOMMY MEMOIRS~ A Hilarious and Heartwarming Look at the Trials and Triumphs of Being a Mom
Author's Name: Ann Van De Water
Publisher: Morgan James Publishing of NYC (2013 eBook, 2014 paperback and audio book)
Genre: Memoir
Series or stand alone: Stand alone for now~ unless I'm inspired to write another about being a Grandmother!
Target Age: Mothers of any age and every stage will be able to relate to my candid, true-to-life tales of motherhood!
I am so excited to welcome author Ann Van De Water to Patti's Porch. Ann has crafted a special memoir just in time for Mother's Day.
ANN IS OFFERING TWO GIVEAWAY COPIES OF HER BOOK, MOMMY MEMOIRS, WITH TWO CHANCES TO WIN!. CHECK BELOW TO SEE HOW TO ENTER TO WIN.
Welcome, Ann! Tell us about your book, Mommy Memoirs~
Mommy Memoirs is a collection of humorous and touching anecdotes about motherhood. It's available as an eBook & paperback and will be out in audio May 1st! Written in short anecdotal format , it is especially convenient for busy moms. The 80+ stunningly honest stories are my real life experiences of mommy mayhem with three energetic, adventurous boys!
It sounds like you have found motherhood to be a totally wonderful experience. What do you find most rewarding about being a mom?
We all begin our journeys with our unrealistic, idealistic views of what motherhood will be like. Despite the exhaustion, and never-ending demands and drains of being a mom, it's amazing! We have countless opportunities to partner with God in molding our children to be responsible, successful, and healthy contributors to society. In my introduction I wrote: "It's in giving fully of ourselves that we get more than we ever thought possible…our families…return the love in many different ways…" There has been no greater blessing in my life than watching my sons become wonderful, happy young men with their own goals and dreams, now starting families of their own!
What aspects of motherhood have you found difficult?
One of the things I admitted in my book is that I did start out on the journey, hoping to be "perfect" at this parenting thing. Ha! I wasn't perfect… only God is! What I learned is that being a mom is really hard work! It will make your heart sing and shatter it into a million aching pieces. You need to let things go. I failed my sons in many ways and berated myself for days when I didn't have enough patience, energy, or creativity. I didn't give myself much grace and did more comparing than I should have!
You raised three boys. Did you ever yearn for a little girl?
Yes! There's a chapter entitled, "Another Dangly…God is in Control!" about the moment we found out we'd have another son. Ben's brothers were 21 months apart and we decided to go for a girl, but God had other plans! I wouldn't trade Ben for anything~ but I sobbed that day! Presently, our two older sons have married wonderful women who I call my "daughters of the heart". Ben isn't married yet, but I can't wait to meet her! Consequently, I am holding out, wishing and praying fervently for granddaughters someday! I long to experience bows, tea parties, dollies and pink tutus!
If you could give only one piece of advice to a new mom, what would it be and why?
Only one? I would say: find someone you admire, "who's been there and done that", and is wiling to share her experiences as a mom. Spend time together and give yourself permission to get the breaks you need…you will be a better mom! In other words: read my book!
Where can we find your book on the web?
Where can we learn more about you on the web?
Please visit me at any/ all of the following social media sites:
Facebook (please "like" my page!)
Pinterest (Ann Van De Water)
Website/blog ~ Please leave a comment and share with friends & family! Click other buttons to learn more.
Book cover blurb for Mommy Memoirs:
If you are a mom, want to be a mom, know a mom, or have a mom, this inspirational book is for you! Ann takes you step-by-step through her own adventures, from realizing her OB-Gyn went to her church and finding out she was pregnant with her first, to her hysterectomy, launching her youngest off to college, and facing the dreaded empty nest with bucket list in hand...and everything in between...she leaves few stones unturned.
Her transparency give you permission to admit to your own imperfections, and laugh with her as you recognize yourself in the tales she tells. Learn from her mistakes and rejoice with her as she sees God's hand of blessing in her life as a wife and mother!
You will appreciate the short stories that can be devoured quickly and the humor she brings to each situation in turn. You will come away with the remind to take yourself less seriously and enjoy a good laugh every day. However, have a box of tissues on hand as well.
With humor and candidness, Ann Van De Water shares her personal experiences of motherhood by giving glimpses of her journey in the form of short read-and-run anecdotes that will have you laughing out loud one minute and tearing up the next.
Many of us have "been there and done that". Enjoy Ann's memories of her mommy moments. Come be reminded of what an honor and privilege it is to partner with God in the best career out there~ being a mom!
LEAVE A COMMENT TO BE PLACED IN THE DRAWING TO WIN A COPY OF MOMMY MEMORIS BETWEEN NOW AND FRIDAY, MAY 2ND AT MIDNIGHT MST. LIKE ANN'S FACEBOOK AUTHOR PAGE TO BE ENTERED IN THE DRAWING TWICE! DON'T FORGET TO LEAVE YOUR CONTACT EMAIL SO YOU CAN BE NOTIFIED IF YOU WIN!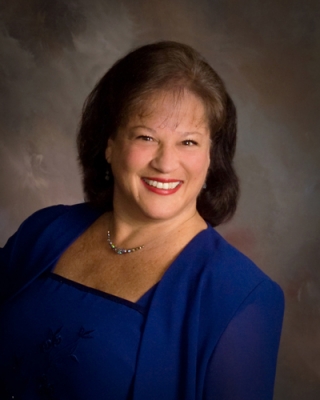 Ann was born to missionary parents in the Dominican Republic in a station wagon and has been going 90 mph ever since. She also lived in Costa Rica and has done missions work herself in Honduras, Latin America and Zambia, Africa. She met and married her college sweetheart, Wes at Hobart & William Smith Colleges in upstate New York and together made a home and raised their three boys in the Buffalo area of WNY. She enjoys writing, playing the piano, choreographing, & painting nature and seascapes in acrylics but most of all~ has enjoyed being a mom to her three fantastic, now-grown sons. Within the last year, she has become a grandmother and is relishing her new role!