When they think about stretching, health conscious adults head for the gym. But what about spiritual fitness?
With disuse, faith gets flabby. Here are a few spiritual stretches I did the last couple of years and plan to continue.
1. DESIRE TO ENLARGE YOUR TERRORITY. Pray the prayer of Jabez every day and mean it: "Oh, that You would bless me indeed, and enlarge my territory, that Your hand would be with me, and that You would keep me from evil, that I may not cause pain!" (1 Chronicles 4:9-10NKJ). After I began praying the prayer, new opportunities opened that surprised me. I realized I had more potential than I thought, and God was with me!

2. STRETCH YOUR ABILITIES
Dust off old talents and develop others. You never know what the Lord might use, even if it's only to increase your contentment.
Witness to others when opportunities open, and resist fear.
Tell your family how and why you are a Christian and share a witness.
3. STRETCH YOUR KNOWLEDGE
Get a good study Bible or join a Bible study group. Last year I asked my husband to buy me a new Bible because I wanted the included commentary. I often study a book of the Bible at a time or one subject. Recently I did an intense study on faith using my study Bible. I also looked up scriptures in different versions and on biblegateway.com
If you don't have a ministry, pray and see where God leads. I grew spiritually when I taught Christian education classes because it stretched me.
Learn new things that will enhance your career. Ask God for direction and take a class, do research, or take advice so you can be your best.
4. STRETCH YOUR LOVE
Put into practice everything you know about being a better wife, mom, grandma, husband, father or grandpa.
Contact relatives and friends you haven't communicated with recently, and visit neighbors.
Pray for supernatural love to help you show love to people who are difficult.
5. STRETCH YOUR COMPASSION
Give to a credible organization that helps those in need.
Encourage the grieving, the ill, the elderly and lonely with a card, email, phone call or something from your kitchen.
Ask your pastor if there is someone who especially needs encouragement or help.
6. STRETCH YOUR FAITH
Believe God for something you need or desire that looks impossible.
Venture out and do what you know God wants you to do, but you've hesitated.
When you pray, give your faith a jump start with the Word.
7. STRETCH YOUR THOUGHTS, PATIENCE AND SPEECH TO PLEASE GOD
With David I pray, "Let the words of my mouth, and the meditation of my heart, be acceptable in thy sight, O Lord, my strength, and my redeemer" (Psalm 19:15).
I pray, "Fill me with the fruits of the Spirit. 'For the fruit of the Spirit is love, joy peace, longsuffering (patience), kindness, goodness, faithfulness, gentleness, self-control'" (Galatians 5:22-23).
©Ada Brownell May 15, 2014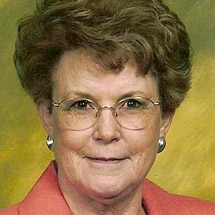 Ada Brownell, a devoted Bible student, has written for Christian publications since age 15 and spent much of her life as a reporter for The Pueblo Chieftain in Colo. After moving to Springfield, MO in her retirement, she continues to free lance for Sunday school papers, Christian magazines, write op-ed pieces for newspapers, and books with stick-to-your-soul encouragement. She is critique group leader of Ozarks Chapter of American Christian Writers and a member of American Christian Fiction Writers.
Among her books: Imagine the Future You, a youth Bible study (November 2013). Joe the Dreamer: The Castle and the Catapult, (Jan. 15, 2013); Swallowed by Life: Mysteries of Death, Resurrection and the Eternal, (Dec. 6, 2011); and Confessions of a Pentecostal, out of print but released in 2012 for Kindle; All the books are available in paper or for Kindle.
Imagine the Future You audiobook is available at www.Audible.com Free book with new Audible membership.
Connect with Ada and her work: