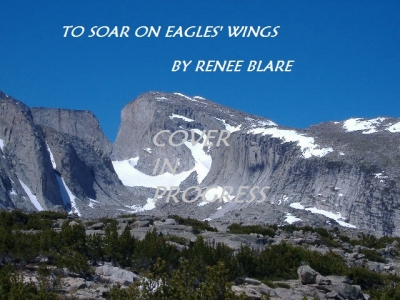 Featured book: To Soar on Eagles' Wings
Author: Renee Blare
Publisher: Prism Book Group, March 2015
Genre: Inspirational Romantic Suspense
Stand alone or series: Book One – Series (A Snowy Range Chronicle)
Target Audience: Women's Fiction, Adult
Author Renee Blare visits Patti's Porch for a chat about her writing, the great stae of Wyoming, and American's veterans.
RENEE IS OFFERING A GIVEAWAY OF A $25,00 AMAZON GIFT CARD. CHECK BELOW TO SEE HOW TO ENTER TO WIN.
Hi, Renee and welcome to Patti's Porch. I'm delighted to have you here.
Thanks for having me, Patti. It's a pleasure to be here. I love your blog! How did you know purple's my favorite color?
What is the significance of the tag line on your web site, 'where the wild meets the Forgiven?'
As you know, I write Christian fiction. More specifically, I write romance and suspense. In actuality, my tag line has many meanings. The word "wild" could refer to my setting, the old nature of man, or even the evil within this world. As for the "Forgiven?" The Christians carry that role as well as God through actions and the message professed within the story.
And how do these two meet? As they do in life… realistically.
Tell us about your book, To Soar on Eagle's Wings.
To Soar's the first book in The Snowy Range Chronicles. It's the story of a young schoolteacher, Rachel Fitzgerald and game warden, Steve Mitchell in the small town of Timber Springs. Here's a little more about it.
What does she have in common with a moose? More than she'll ever know.
Spring's in the air. While the sun shines in Timber Springs, snow falls on the Snowy Range, and trouble's brewing in the meadows. The area's new game warden, Steve Mitchell finds a moose mired in a bog and launches his first wildlife investigation of the season. Then trouble follows him…straight to town.
Rachel Fitzgerald's on Spring Break. Or at least she's trying. Between paperwork, harassing phone calls, and her family, she may as well have stayed in her classroom. So much for relaxation. A 'chance' meeting with her brother's old roommate offers her weary soul a shred of hope, but she discovers love, like life, isn't easy.
He talks with the wisdom of the Lord but rejects the future. She wants to soar with the eagles but walks alone. And trusting God proves more of a challenge than ever before…
When did you decide you wanted to be a novelist?
Now that's a question! I've been a writer forever… since I was in junior high school. I actually wrote my first short story, Comanche Sky when I was about twelve on the way back home from Arkansas.
Three years ago, I went on a rampage one night after buying a book at Walmart. I thought it was a Christian book…oops. I guess I should have paid better attention. After I finally tossed it in the trash, my husband challenged me to write one of my own. So I did. And the rest is history. Of course, I'm still learning to be a good one.
What life experience has impacted your writing the most and why?
I recently had shoulder surgery…well, two actually. At the end of 2013, my doctor successfully loosened my shoulder. And after two years, I can lift my arm above my head! You can't believe how liberated I feel. Not to mention the decreased level of pain. I can write for a two hour stretch now without my fingers going numb. God is so good.
You like to hunt and fish. Share a favorite hunting or fishing story.
I love the outdoors. Arthritis in my knees keeps me from hunting much anymore, but I fish a lot, especially after it warms up. I take my Kindle White with me and sit on the bank next to my pole. What a relaxing day…
I've seen it snow every month of the year in Wyoming. One year, we were camping in the Big Horn Mountains above Buffalo and it snowed on the fourth of July. My grandparents came up from Arkansas that summer and I fished Crazy Woman Creek with Papa. One minute the sun was shining, the next, white clouds blew in and it began to snow.
The summer snow shower didn't last long but Papa looked like a kid in a candy store. We tossed snow balls at each other as long as we could (it melted pretty fast) then went back to Meadowlark Lake and had breakfast. What a fun way to start the fourth of July!
You work with veterans as a pharmacist. What do you see as the most difficult problems our veterans face today?
I love working with the veterans. Our servicemen and women face many trials when they come home and hang up their uniforms for the last time. Organizations exist to help them through the steps to get the benefits they may need and definitely deserve, but the process is convoluted and difficult. The VFW (Veterans of Foreign Wars) and Wounded Warrior Project are two places very helpful to veterans today.
I feel adequate employment is a big issue for both disabled, and returning combat veterans today. But I think the problem goes beyond a checkmark on a job application. Veterans are returning in large numbers. Employers need to educate themselves on the conditions related to disabled and combat veterans. Not to deny them job opportunities but to provide needed services, or concessions to optimize their performance.
Tell us about your Dream Team.
Do you pray? I want you on my Dream Team. My Dream Team is a support group for my writing, and it's made up of readers, writers, family, and friends.
I ask for prayer support… for God's direction in my writing, His will and message to always be the driving force in my work as well as open doors for each endeavor to find freedom in His Name. Each member (up to the first fifty) gets a free copy (paper or e-copy) of each new release for reading enjoyment and review. The Team will be advised of all speaking engagements, book-signings, blogs, or social media activities via group email.
To join the Dream Team, send an email to me at [email protected] with subject: DREAM TEAM.
LEAVE A COMMENT TO BE PLACED IN THE DRAWING TO WIN A $25.00 AMAZON GIFT CARD BETWEEN NOW AND JUNE 13TH AT MIDNIGHT MST. DON'T FORGET TO LEAVE YOUR CONTACT EMAIL SO YOU CAN BE NOTIFIED IF YOU WIN!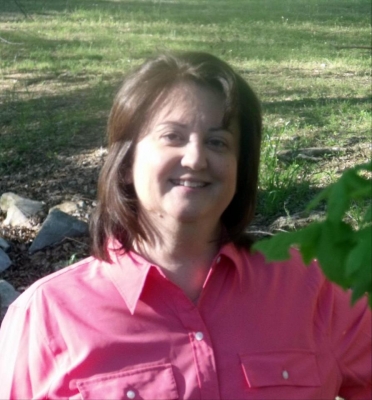 Renee Blare's been buried in a book for as long as she can remember. Raised in Louisiana and Wyoming, she started writing poetry in junior high school and that, as they say, was that. After having her son, a desire to attend pharmacy school sent her small family back to Wyoming after a brief detour to Montana. Today, when she's not reading or writing, she's serving America's veterans. Writing's her first love, well, after the Lord and her husband, but she also likes to fish and hunt as well as pick away on her classical guitar. She writes about Christians struggling to find faith in the Lord along the journeys of their lives—and to keep things interesting, throws in some action and intrigue.
She now lives in central Texas with her husband, a crazy old dog and ornery cat. Oh, and a ton of fish. Between writing, pharmacy, and her son dropping in periodically between college jaunts, life's never dull around her house. She loves to interact with readers and invites you check her website, blog, and social media.
Social Media:
Tumblr: The Journey
Update: Renee's currently a semi-finalist in the 2014 ACFW Genesis contest. God is good!