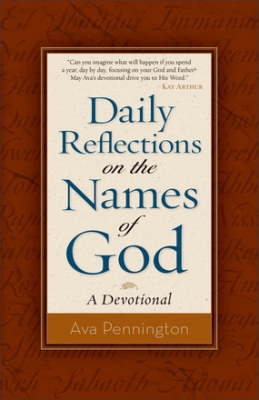 Featured Book: Daily Reflections on the Names of God: A Devotional
Author: Ava Pennington
Publisher: Revell Books, a division of Baker Publishing
Genre: Devotional
Stand Alone or series: Stand alone
Target age: Adult
IT IS MY PLEASURE TO INTRODUCE AUTHOR AVA PENNINGTON. AVA SHARES AN EXCERPT FROM HER BOOK, DAILY REFLECTIONS ON THE NAMES OF GOD: A DEVOTIONAL.
Are You Ready?
Glory
Exodus 33:12-23
"Give to the Lord the glory his name deserves" (I Chronicles 16:29 GW).
How intimately do you know God? How intimately do you want to know Him?
Moses knew God in a way few other people knew Him. It's possible for us to know God in a similar way simply by making the same request Moses did. He asked the Lord, "Let me know Your ways that I may know You" (Exodus 33:13).
After God said He would go with Moses and the people, Moses still was not satisfied. He made a bolder request of the Lord: "Show me Your glory!" (Exodus 33:18). Instead of becoming angry with Moses, God granted his request, causing His glory to pass by him.
What is the glory of the Lord? It is the combination of all His attributes. When He passed Moses in the cleft of the rock, God proclaimed His goodness, graciousness, and compassion. God's glory is who He is. It is impossible to separate His glory from His character and His ways.
As we read God's Word and spend time with Him in prayer, He opens our spiritual eyes to see His glory in ways we had not previously recognized. Are you ready to see His glory?
Lord God, I want to know Your ways more intimately than I have,
that I may know You.
Have I become complacent in my relationship with the Lord?
How will I look for Him to show me His ways today?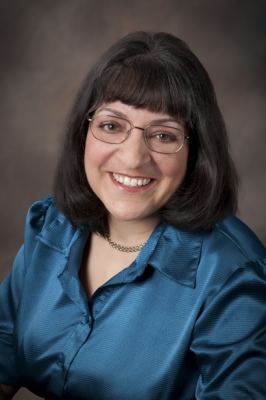 Ava Pennington is an author and speaker. She also teaches a weekly Bible Study Fellowship class. Her newest book, Daily Reflections on the Names of God: A Devotional, is published by Revell Books and endorsed by Kay Arthur, founder of Precepts Ministries. For more information, visit Ava's: