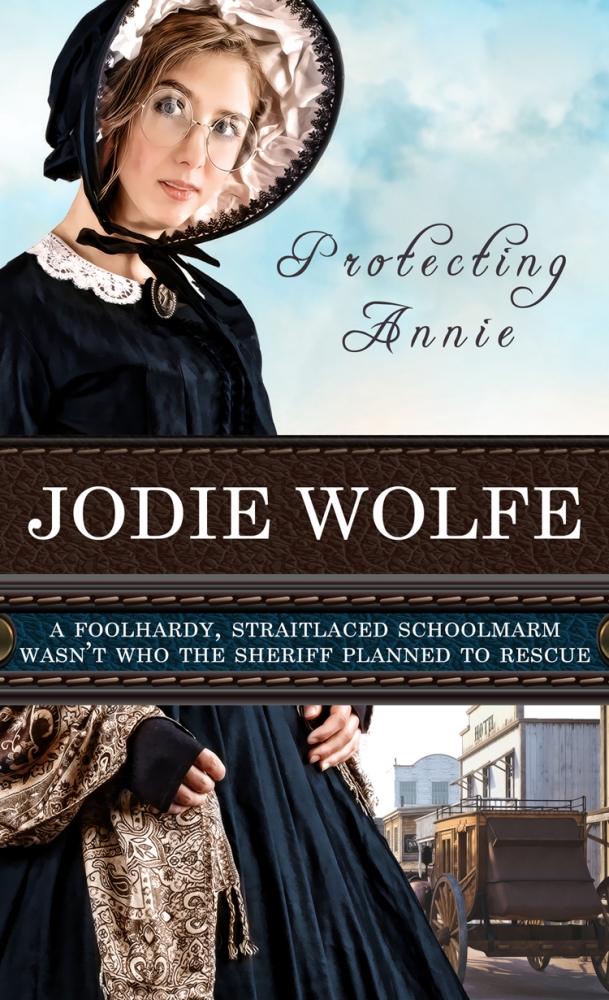 FEATURED BOOK: Protecting Annie
AUTHOR: Jodie Wolfe
PUBLISHER: White Rose Publishing
GENRE: Historical Romance
SERIES OR STAND ALONE: Book Two of Burrton Springs Brides Series
TARGET AGE: Women ages 20-70
IT IS MY PLEASURE TO WELCOME AUTHOR JODIE WOLFE TO PATTI'S PORCH. JODIE INTRODUCES HER NEW HISTORICAL ROMANCE AND TALKS ABOUT GOD'S CALL ON OUR LIVES.
JODIE IS OFFERING A GIVEAWAY! SIMPLY LEAVE A COMMENT BELOW TO ENTER THE DRAWING FOR AN EBOOK COPY OF PROTECTING ANNIE.
GOD'S CALL
by
Jodie Wolfe
I'm a firm believer God has placed a call on each of our lives as Christians. He's uniquely made us and has a specific assignment for each of us to do. For me, I know God has called me to write stories that share about the true hope only found in Him. I've actually felt His call since I was a little girl. Of course, the call has shifted and changed a bit since I was young, but the premise has remained the same.
So, what happens if you lose sight of His call or decide to hide from it for a while? It reminds me of Jesus' words in Luke 8:16 (NIV) - "No one lights a lamp and hides it in a clay jar or puts it under a bed. Instead, they put it on a stand, so that those who come in can see the light." God wants us to let our lights shine…He wants us to follow the call He's placed on our lives.
In my new book Protecting Annie, my hero - Joshua Walker has run away from a lot of things. He's avoided life in a town for twenty years. He first made an appearance in book one as the brother of Jules Walker. I knew I wanted to explore in the second book why he was fearful. I figured it was deeper than I realized. :) That's the beauty of writing a book. I get to learn things about my characters in the process of writing their story.
Joshua struggles with God's call. I think we all struggle from time to time as well. God understands when we have questions, when we have times of floundering in His call, when things go well, and when they don't. The important thing is we keep seeking Him in the process. We keep working at doing what He's asked us.
How about you, how are you answering God's call? Leave a comment for your chance to win an ebook of Protecting Annie.
Blurb for Protecting Annie:
After twenty years of living along the trail as a deputy U.S. Marshal, Joshua Walker takes a job as sheriff in Burrton Springs, Kansas so he can be closer to his sister. Only problem, she no longer requires his protecting so he's unsure of his next step.
Annie McPherson needs a change after the death of her father. She accepts a position as schoolmarm, hoping her past won't catch up with her. Life is good, except for the pesky sheriff who continues to question her ability to adjust to life in the west and creates confrontations at every turn.
When the irritating schoolteacher's past and present collide, dragging him into the turmoil, Josh has to decide who he's willing to defend.
Purchase Links
Barnes and Noble http://ow.ly/Aw5Z30s1fg8
Pelican Book Group http://ow.ly/9anX30s1fgj
Amazon http://ow.ly/vEWh30s1fgs
DON'T FORGET TO LEAVE A COMMENT TO BE PLACED IN THE DRAWING TO WIN AN EBOOK COPY OF PROTECTING ANNIE BETWEEN NOW AND TUESDAY), NOVEMBER 30TH AT MIDNIGHT MST.
BY LEAVING A COMMENT, YOU GRANT PERMISSION FOR YOUR EMAIL TO BE REVEALED TO THE AUTHOR IF YOU ARE THE WINNER TO FACILITATE RECEIPT OF YOUR BOOK.
Patti's review of Protecting Annie:
Protecting Annie is the second book in the Burrton Springs Brides series. Sheriff Josh Walker does not count marriage as his primary lifelong goal. When Annie McPherson arrives in Burrton Springs, she irritates him at every turn. Yet, his heart skips out of control at the sight of her.
Author Jodie Wolfe takes her readers on an adventurous journey through this quirky couple's unlikely romance in 19th century Kansas. Both Josh and Annie are running from something in their pasts, and when they stand still, they must face those fears in order to find a future.
Jodie laces her stories with a healthy dose of humor, but deeper down, her characters face real life struggles and flaws that test and strengthen their faith.
If you enjoy a western that is also a fun, entertaining, and inspirational read, Protecting Annie is the book for you.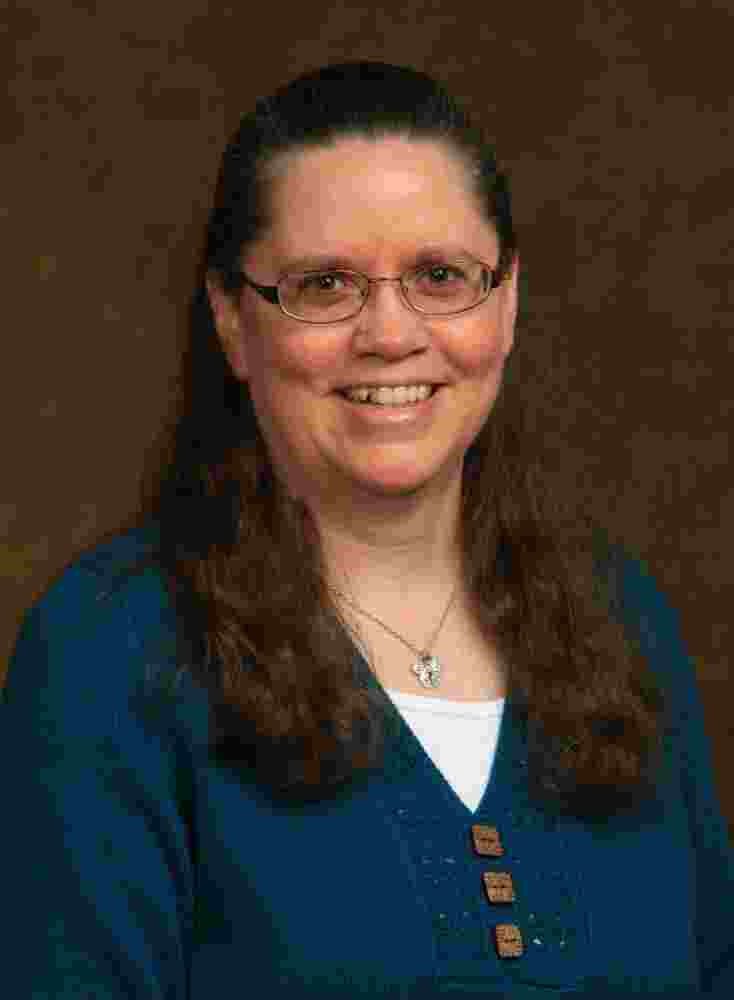 Jodie Wolfe creates novels where hope and quirky meet. She is a member of American Christian Fiction Writers (ACFW), Faith, Hope & Love Christian Writers, and COMPEL Training. She's been a semi-finalist and finalist in various writing contests. A former columnist for Home School Enrichment magazine, her articles can be found online at: Crosswalk, Christian Devotions, and Heirloom Audio. When not writing she enjoys spending time with her husband in Pennsylvania, reading, walking, and being a Grammie. Learn more at jodiewolfe.com.
SUBSCRIBE TO PATTI'S BLOGS HERE