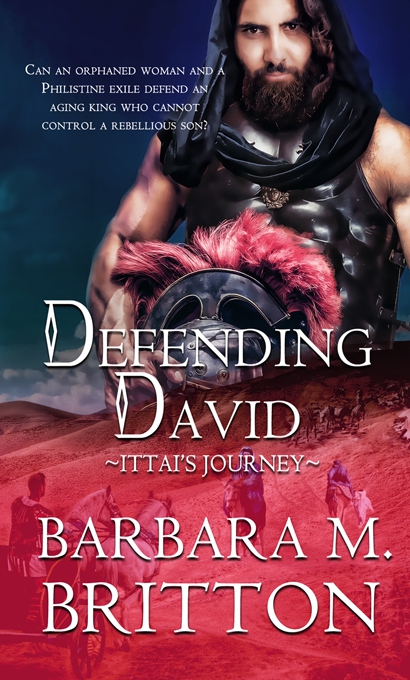 FEATURED BOOK: Defending David
AUTHOR: Barbara M. Britton
PUBLISHER: Pelican Book Group
GENRE: Biblical Fiction
SERIES or STAND ALONE: Stand Alone
TARGET AUDIENCE: 13 and up
IT IS MY PLEASURE TO WELCOME AUTHOR BARBARA M. BRITTON TO PATTI'S PORCH. BARBARA SHARES THE SIGNIFICANCE OF A LITTLE KNOWN BIBILCAL CHARACTER AND WHAT WE LEARN FROM HIM ABOUT FRIENDSHIP.
BARBARA IS OFFERING A GIVEAWAY! SIMPLY LEAVE A COMMENT BELOW TO ENTER THE DRAWING FOR A PRINT COPY OF DEFENDING DAVID.
A FRIEND LOVES AT ALL TIMES
by
Barbara M. Britton
Little-known Bible characters are my specialty. I love discovering stories in the Bible that have flown under the Christian radar. You would think people associated with King David would be popular and well-known. Many are famous or infamous, but a friend of David's has been overlooked for too long. Who is this friend of a beloved king? His name is Ittai the Gittite.
You are probably scratching your head at the moment. I was too when my husband mentioned Ittai in a sermon. In fact, I searched a thick book on the life of King David and didn't find Ittai mentioned anywhere.
When my husband crafted his sermon, he used Proverbs 18:24 to refer to Ittai: A man of many companions may come to ruin, but there is a friend who sticks closer than a brother. (NIV)
Why was Ittai's friendship important in David's life? David was at a low point in his reign. His son Absalom had rebelled and was advancing to seize Jerusalem and kill his father. David had to flee his home and try to amass an army as he scrambled to safety. Who better to show up than an army commander with six-hundred men? Except this was a Philistine army commander, not a Hebrew warrior. Did it matter? It didn't matter to Ittai or to David because Ittai knew the One True God and pledged his allegiance to God and to David.
But…being a friend to King David cost Ittai something. The Philistine commander had arrived in Jerusalem the day before, leading hundreds of men and their families across desert terrain. A long journey takes its toll. Ittai forgoes a rest and leaves with David.
Ittai's skills are put to the test when David places him over one-third of the Israelite army. Did you catch that? A Philistine is commanding some of the Hebrew fighting men. Was this a first? There's no rest for Ittai as he figures out battle plans while on the run in a foreign land. And Ittai has to coordinate battle plans with Joab and Abishai--David's nephews who David calls men of blood.
Ittai epitomizes what it means to be a friend. Friendship is a blessing, but it requires going the extra mile with your friend. In Ittai's case, being David's friend could cost him his life.
In John 15:12-13, Jesus says: My command is this: Love each other as I have loved you. Greater love has no one than this, that he lay down his life for his friends. (NIV)
We're not usually called on to lay down our lives for our friends. But when they are sick or hurting, we can give them comfort and encouragement. Who doesn't appreciate a casserole when they're ill, or a ride when their car won't start, or someone to talk to if they are lonely?
We live in a time when there are a lot of hurting people and we may have to be an Ittai the Gittite to more than one friend. Jesus, our Savior, is the ultimate example of a compassionate friend. I'm so glad Ittai's story was included in the Bible. I'm also happy that I finally found it.
Book blurb for Defending David: Ittai's Journey:
When a quiet journey to Jerusalem turns tragic, newly orphaned Rimona must flee a kinsman set on selling her as a slave. Racing into the rocky hills outside of Hebron, Rimona is rescued by a Philistine commander journeying to Jerusalem with six-hundred warriors.
Exiled commander, Ittai the Gittite, is seeking refuge in the City of David. Protecting a frantic Hebrew woman is not in his leadership plan. Although, having a nobleman's niece in his caravan might prove useful for finding shelter in a foreign land.
Rimona and Ittai arrive in Jerusalem on the eve of a rebellion. In the chaos of an heir's betrayal, will they be separated forever, or can they defend King David and help the aging monarch control his rebellious son?
You can pre-order "Defending David" on Amazon, B&N or wherever books are sold. Libraries can order the novel, too. Ittai's story will release on February 25th.
DON'T FORGET TO LEAVE A COMMENT TO BE PLACED IN THE DRAWING TO WIN A PRINT COPY OF DEFENDING DAVID BETWEEN NOW AND TUESDAY, FEBRUARY 15TH AT MIDNIGHT MST.
BY LEAVING A COMMENT, YOU GRANT PERMISSION FOR YOUR EMAIL TO BE REVEALED TO THE AUTHOR IF YOU ARE THE WINNER TO FACILITATE RECEIPT OF YOUR BOOK.
Patti's Review of Defending David:
Author Barbara Britton brings to readers another well-crafted Biblical fiction novel.
The Philistine foreigner Ittai and the orphaned Rimona develop an attraction that builds to a lasting love as unrest and war rage around them. Rimona, betrayed by a family member, and Ittai, whose loyalty to the one true God is challenged, unite in support of the anointed King David when his son, Absalom, rebels against him and attempts to gain the throne.
Both Ittai and Rimona fight their own inner battles as they endure hardship, draw on their strength to confront danger, and long for each other's safety. Although they lived centuries ago, the author brings David and Rimona to life with such depth of emotion that the modern-day reader can relate to their plight, identify with their struggles, and admire their strength.
Again, Barbara Britton has crafted a story from the Bible with historical accuracy that delivers a message we can apply today.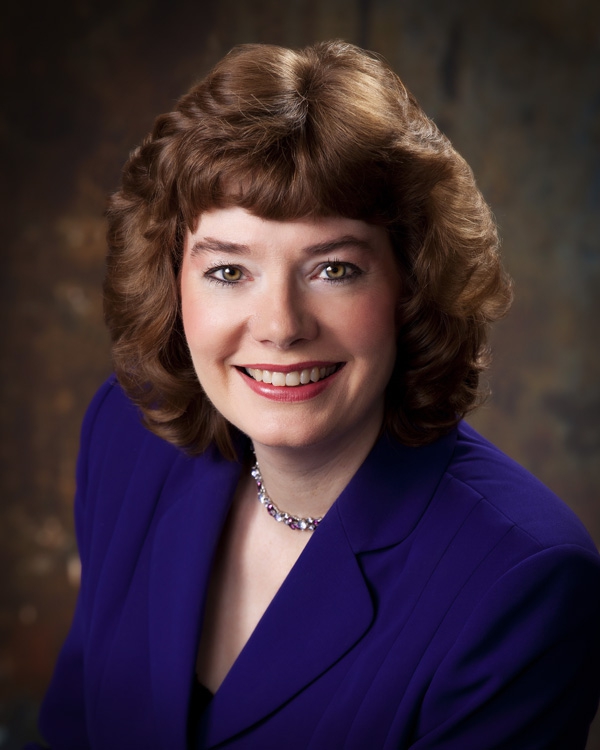 Barbara M. Britton lives in Southeast Wisconsin and loves the snow—when it accumulates under three inches. She is published in Biblical fiction and enjoys bringing little-known Bible characters to light in her stories. Barb's WWI Historical released in June of 2020 and it's called Until June. Barb has a nutrition degree from Baylor University but loves to dip healthy strawberries in chocolate. Find out more about Barb's books at http://www.barbarambritton.com/books.html
Follow Barb on:
SUBSCRIBE TO PATTI'S BLOGS HERE