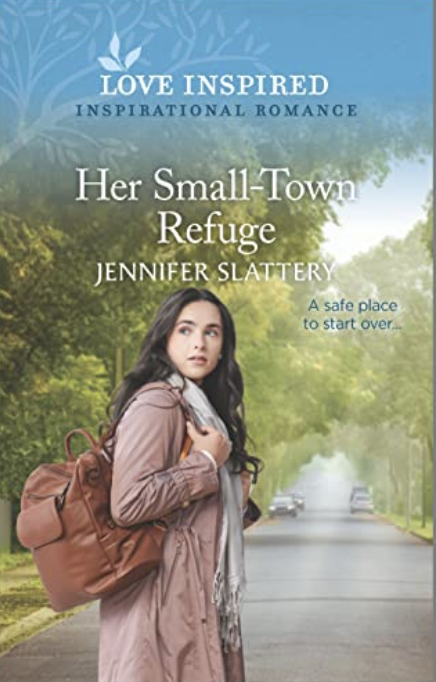 Featured Book: Her Small Town Refuge
Author: Jennifer Slattery
Publisher: Love Inspired
Genre: Contemporary romance
Stand alone or series: Stand alone
Target age: 35-65
IT IS MY PLEASURE TO WELCOME AUTHOR JENNIFER SLATTERY TO PATTI'S PORCH. JENNIFER SHARES THE PAIN OF SEEING SOMEONE WE LOVE STRUGGLE AND THE PURPOSE BEHIND THAT PAIN.
JENNIFER IS OFFERING A GIVEAWAY! LEAVE A COMMENT BELOW TO BE ENTERED IN THE DRAWING FOR A PRINT COPY OF HER SMALL-TOWN REFUGE.
JOY WHEN OUR KIDS HURT
by
Jennifer Slattery
When those we love hurt, often our first response is to try to fix things. Or, if we anticipate a potential threat, we may attempt to orchestrate things so that those we care about somehow remain pain-free. At least, that's how I'm tempted to respond. Until I take a step back and consider life through a more grace-filled lens and remember, God always has a hope-filled plan, one intended to bring healing and growth.
I've always hated to see our daughter struggle emotionally, spiritually, or physically. As a result, at times, my parenting became entangled with my heart's desire to make my daughter happy. Many times, watching tears pour from her big green eyes, I forgot God's primary focus was on her growth, not her momentary comfort or pleasure.
Unfortunately, sometimes, many times, growth involves pain.
When our daughter was young, we home-schooled, and after an expensive and unproductive first semester, I started adapting my lessons to her learning style. I realized rather quickly, textbooks and paperwork didn't work for her, so I tossed out over a thousand dollars' worth of curriculum and began planning my own.
I found a way to teach everything through dialogue, stories, or hands-on activities. She excelled and quickly developed a love for learning punctuated by questions and personal exploration. In fact, many times I felt as if I was simply trying to keep up!
Everything changed once she entered institutionalized school. To paraphrase her next eight-and-a-half years of learning, she struggled. A lot. Though I saw her angst, I largely didn't understand what was really going on. Initially, I assumed she was simply having a difficult time adjusting and that I'd left some holes in her educational journey. When she reached high school, I figured her challenges came from taking a demanding course load, from not having developed proper time management and study skills, and from not clicking with teachers.
I didn't realize how hard she was working nor how many adaptations she'd made in order to be successful.
Then came college when everything moved much more quickly, was much more challenging, and where her adaptations proved insufficient.
She called me often, in tears, saying, "Mom, this just isn't working for me. No matter how hard I try or how much I study." She would routinely stay up until one or two in the morning, doing all she knew to do in order to prepare for a test or master an assignment, only to fail. She became so sleep deprived, her vision blurred, and she had migraines more often than not. She also developed severe testing anxiety to the point she'd vomit every morning before class.
Her stress level became so high, she acquired her second and third bout of shingles her freshman and sophomore years, consecutively. Well-intentioned friends suggested perhaps she needed to change majors, and though I never voiced this to her, I wondered the same. Yet, she'd felt called into engineering since a mission trip to El Salvador in middle school and was determined to persevere, pushing herself deeper and deeper into exhaustion.
Luckily, an insightful professor noticed some concerns with her writing and suggested she get tested for dyslexia. She did in December of her sophomore year, and as I read the results a week later, I cried as so many of her childhood struggles and behaviors suddenly made sense.
How could I not have known? Why hadn't God told me? I'd prayed, almost daily, that He would grant me wisdom and help me parent to her heart. He'd done that in so many areas; why not in this one? Had we known, we could've gotten her help and resources that would've helped her succeed and avoid so much pain.
But as I was praying, struggling with my guilt and frustration at God for what felt like His lack of direction, I sensed Him whispering to my spirit, "She needed to struggle."
I thought about that statement for some time after and have come to realize how true that was. Had I known about her dyslexia and other challenges, likely in empathy, I would've limited her. I might have encouraged her to take easier classes. But more than that, she wouldn't have developed the grit that has enabled her to press through and view difficulties as challenges to overcome rather than dead ends.
Let's talk about this! What resonated with you most when you read today's post? When has someone else's pain sent you into "fix it" mode, and how might pointing them to Jesus and growth in Him help them more instead?
Share your thoughts with us in the comments below, because we can all learn from and encourage one another.
Blurb for Her Small-Town Refuge:
To secure the future she's been wishing for,
she must earn her boss's trust.
Escaping to the Texas Hill Country with her daughter for a vet tech internship is Stephanie Thornton's chance at a safer life. But when medicine goes missing from Caden Stoughton's struggling vet clinic, all evidence points to Stephanie. With the new life she's been searching for hanging in the balance, Stephanie must convince Caden to trust her with his business…and his heart.
DON'T FORGET TO LEAVE A COMMENT TO BE ENTERED IN THE DRAWING FOR A PRINT COPY OF HER SMALL-TOWN REFUGE BETWEEN NOW AND TUESDAY, FEBRUARY 22ND AT MIDNIGHT MST. (U.S. residents only eligible for print copy).
BY LEAVING A COMMENT, YOU GRANT PERMISSION FOR YOUR EMAIL TO BE REVEALED TO THE AUTHOR IF YOU ARE THE WINNER TO FACILITATE RECEIPT OF YOUR BOOK.
Patti's Review of Her Small-Town Refuge
Her Small-Town Refuge by Jennifer Slattery follows the emotional healing journey of Stephanie Thornton, an abused woman seeking security for her young daughter and herself. When she secures an internship at a vet clinic in a small Texas town, she learns circumstance may conflict with her hopes to gain permanent employment.
Caden Stoughton, the young veterinarian who operates the clinic, struggles against financial concerns after the recent death of his partner, and the stigma of missing drugs threatens to damage his credibility and reputation.
Stephanie and Caden develop a growing attraction for each other, but both bring trust issues to the table that could hamper their relationship.
This sweet romance explores the deep-seated vulnerability of a person who has been ensnared by an abusive marriage and the subsequent need for genuine caring, compassion, and gentleness.
Stephanie's three-year-old daughter, Maddy, deepens the reader's knowledge of the characters through their interactions with her. The adorable preschooler adds a dimension of humor and innocence to the story that is most appealing.
Animal lovers will enjoy this story as both Stephanie and Caden have a soft spot in their hearts for the animal world. The novel gives us a glimpse of the demanding and sometimes difficult life of a veterinarian.
The author does a great job of weaving a thread of faith and reliance on God into a journey of healing, redemption, resilience, and trust.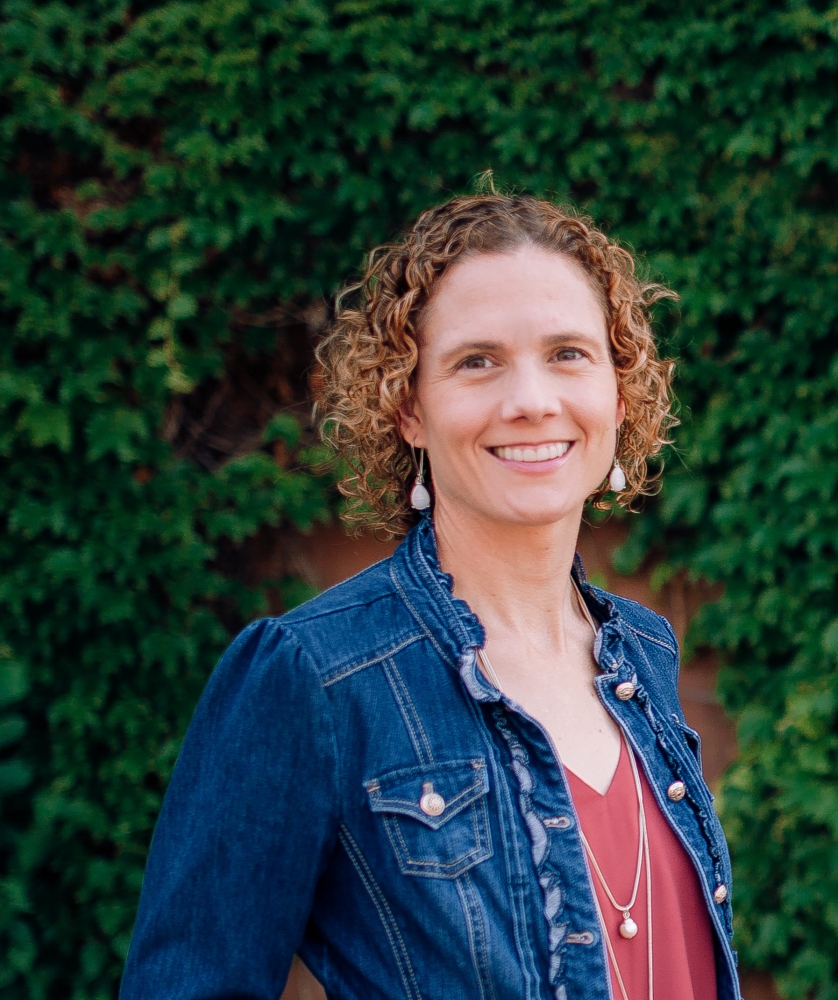 Jennifer Slattery is a writer and speaker who has addressed women's groups, church groups, Bible studies, and other writers across the nation. As the founder of Wholly Love Ministries, she and her team help their local, national, and global community experience increased spiritual and emotional freedom through an ever-deepening relationship with Christ. She cohosts, with Grace Fox, the Your Daily Bible Verse podcast and also cohosts, with her Wholly Loved Ministry team, the Faith Over Fear podcast. She also maintains devotional blogs found at JenniferSlatteryLivesOutLoud.com and is a regular contributor to iBelieve.com. Connect with her on Facebook, Instagram, and Twitter. When not writing, reading, or editing, Jennifer loves going on mall dates with her adult daughter and coffee dates with her hilariously fun husband. Contact her through her website to book her for your next women's event.
SUBSCRIBE TO PATTI'S BLOGS HERE