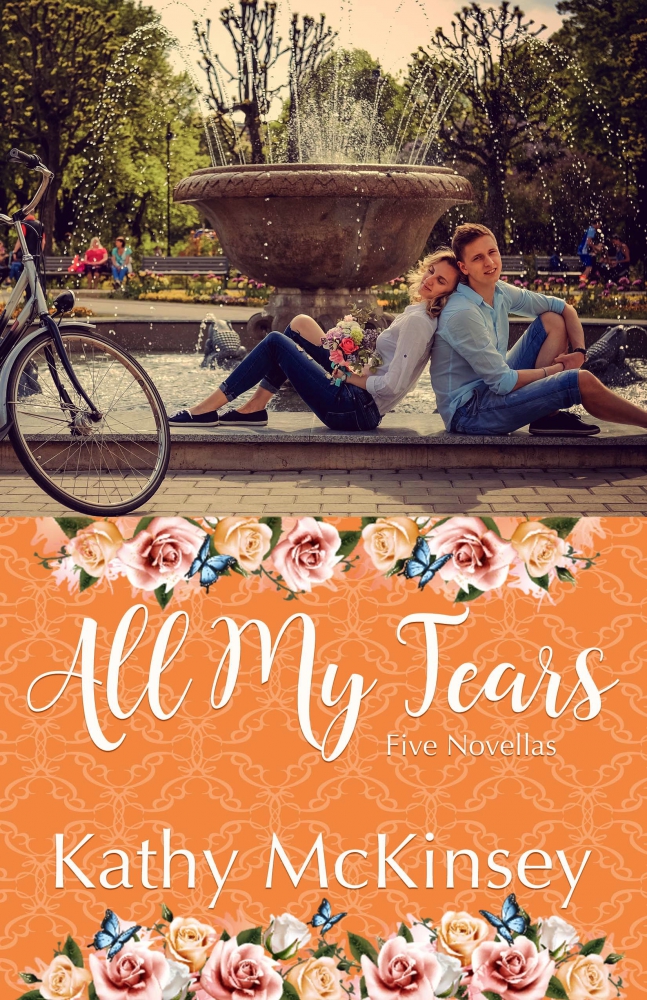 FEATURED BOOK: ALL MY TEARS
AUTHOR: Kathy McKinsey
PUBLISHER: Scrivenings Press
GENRE: Women's Fiction
SERIES OR STAND ALONE: Stand Alone
TARGET AGE: Women twenty-five and older
IT IS MY PLEASURE TO WELCOME AUTHOR KATHY MCKINSEY TO PATTI'S PORCH. KATHY SHARES A NEW PROJECT IDEA AND THE UNIQUE FAMILY THAT INSPIRED IT.
KATHY IS OFFERING A GIVEAWAY! SIMPLY LEAVE A COMMENT BELOW TO ENTER THE DRAWING FOR AN EBOOK COPY OF ALL MY TEARS.
SEVEN AROUND THE DINNER TABLE
by
Kathy McKinsey
April 9, 1994: Last night we were driving along and Rebecca, three years old, asked, "Mom, when I were in your tummy, did I have shoes?"
April 16, 1994: We were all sitting on the couch tonight, telling the story of Jonah. Suddenly Caleb, four, told me, "God is a Spirit. And Jesus came alive again."
My husband Murray and I have more than twenty years worth of pages filled with precious, funny, surprising things our five kids said when they were growing up. I've decided to write a memoir about our family, using these sayings as much of the text.
We have an unusual family. Four of our kids are disabled. Three are adopted from Taiwan. I am blind and was a stay-at-home Mom for nine years. We have some precious and funny stories to tell.
As our kids grew older, they loved looking through the pages about what they said when they were little. Sometimes they were embarrassed at some of the things I'd shared with our parents.
My kids are all adults and on their own now. It is a joy to me to read through these treasures, bringing up old memories, sad, funny, sweet, like looking at old photographs.
I want to share these memories with my husband and the kids, but I also believe other readers may be interested in our unusual family. I love to read about other people's lives, especially when I see that they have some of the same struggles I've had and found hope.
Blurb for All My Tears:
Five women search for God's hope through sorrow and deep troubles.
Meet five women who struggle with life's deep sorrows. Beth fights to recover from alcoholism and to mend her relationships with her family. Ann doesn't believe God will forgive her.
Kathleen wrestles with a years-old fear and with saving her marriage. Cassie needs to learn to deal with chronic depression. Martie finds herself the single parent of the eight-year-old niece she barely knows when the child's parents die in a car wreck.
See how God gives them the gifts of hope, healing, and love.
Amazon buy link for All My Tears: http://ow.ly/arTO30sbW2F
DON'T FORGET TO LEAVE A COMMENT TO BE PLACED IN THE DRAWING TO WIN AN EBOOK COPY OF ALL MY TEARS BETWEEN NOW AND TUESDAY, MARCH 8TH AT MIDNIGHT MST.
BY LEAVING A COMMENT, YOU GRANT PERMISSION FOR YOUR EMAIL TO BE REVEALED TO THE AUTHOR IF YOU ARE THE WINNER TO FACILITATE RECEIPT OF YOUR BOOK.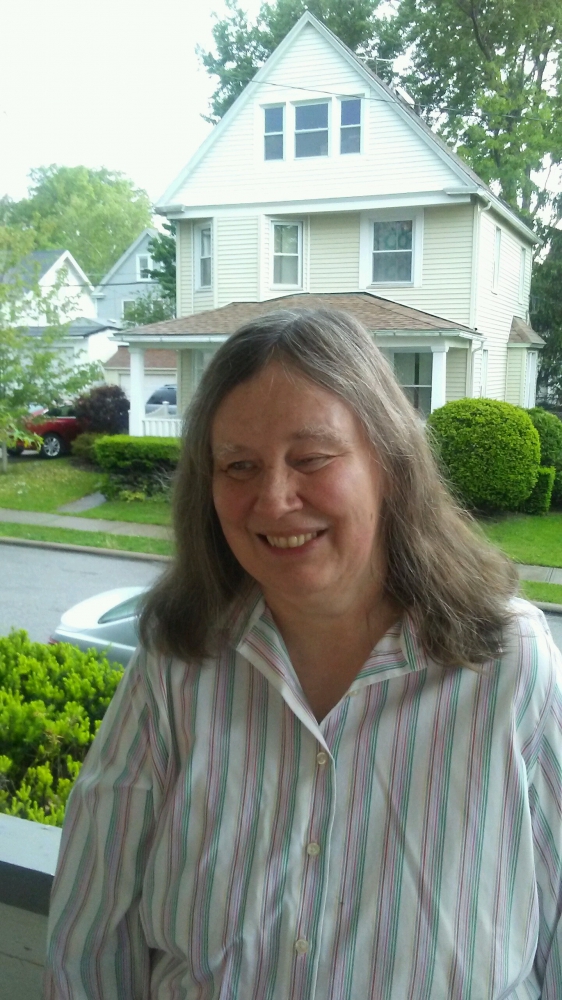 Kathy McKinsey grew up on a pig farm in Missouri, and although she's lived in cities for 40-something years, she still considers herself a farm girl.
She's been married to Murray for 34 years, and they have five adult children.
Kathy had two careers before writing—stay-at-home-Mom and rehabilitation teacher for the blind.
She lives in Lakewood, Ohio with her husband and one of their children. Besides writing, she enjoys activities with her church, editing for other writers, braille transcribing, crocheting, knitting, and playing with their rambunctious cat.
Website www.kathymckinsey.com
Facebook www.facebook.com/kathy.brinkmann.mckinsey
Twitter www.twitter.com/kathymckinsey
Kathy is also the author of:
Gifts of Grace: http://ow.ly/w5Qi30sbW2z
Millie's Christmas: http://ow.ly/Ay1H30sbW2G
SUBSCRIBE TO PATTI'S BLOGS HERE