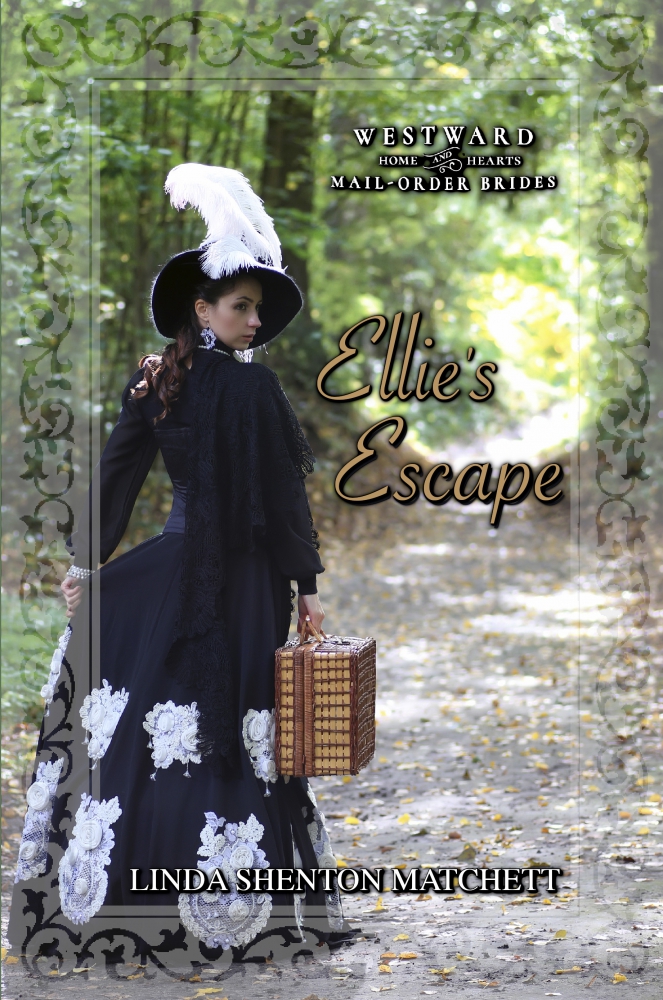 Featured book: Ellie's Escape
Author: Linda Shenton Matchett
Publisher: Shortwave Press
Genre: Christian historic romance
Target Audience: High school through adult who enjoy clean historic romance fiction
IT IS MY PLEASURE TO WELCOME AUTHOR LINDA SHENTON MATCHETT TO PATTI'S PORCH. LINDA SHARES WHAT SHE HAS LEARNED ABOUT MAIL ORDER BRIDES.
LINDA IS OFFERING A GIVEAWAY! SIMPLY LEAVE A COMMENT BELOW TO ENTER THE DRAWING FOR AN EBOOK COPY OF ELLIE'S ESCAPE.
MAIL-ORDER BRIDE: WOULD YOU OR WOULDN'T YOU?
by
Linda Shenton Matchett
"A widower, merchant and stockman lives in Kansas, 46 years old, height 6 feet, weight 210 pounds, brunette, black hair and eyes, wishes to correspond with ladies of same age, without encumbrances and with means, must move in the best society and be fully qualified to help make a happy home: object matrimony."
This is just one example of an advertisement in The Matrimonial Times, a U.S. publication devoted to helping men and women find a spouse during the 19th and early 20th century. Matrimonial agencies were other available options for those seeking to wed.
Records are sketchy as to how many women actually moved west to marry a man they never met, but scholars estimate the number is in the thousands. During westward expansion, especially in the 30-40 years following the Civil War, men flocked to the far reaches of the continent. Some went to get a fresh start after the horrors of war. Others wanted adventures. Many went in search of gold or other precious ore. Space was wide and open, and land plentiful. Additionally, there was a lot more freedom than back East where society mandated customs and behaviors.
Eventually, these single men found themselves to be lonely. They'd "proved up" their homestead and were ready to share their lives with someone. However, the ratio of women to men was minimal. The few women out west were either already married or "women of ill repute." Leaving their properties to travel back home to find a wife included the risk of their land being claimed or taken over by someone else while they were gone.
Some men wrote to family and friends asking for recommendations or referrals for single and widowed women. Courtship occurred via correspondence (hence the phrase mail-order bride). After a period of time, the couple would either decide they were compatible and marry or cut their losses and move on. Men who didn't have this option placed advertisements in Eastern newspapers or contacted an agency.
Women's reasons for agreeing to be a mail-order bride are as varied as the women themselves, many for the same reasons as their husbands: a fresh start or adventure. Still others went to escape difficult situations at home.
Most reports indicate that marriages between correspondents were successful. The men and women had represented themselves truthfully. However, there are a few hair-raising tales such as that of twenty-two-year old Elizabeth Berry whose stagecoach was held up on the way to meet her prospective groom, Louis Dreibelbis. During her wedding ceremony, Miss Berry thought she recognized Louis's voice. While he was signing the marriage license, she noticed a scar on the back of his hand – the same jagged scar on one of the robbers. She fled the scene, and reports differ as to what ever happened to her.
I cannot imagine being desperate enough to leave everything I know to marry a man I've never met, but I was blessed with a happy, healthy home growing up with parents who provided for me. I secured a well-paying job out of college and could take care of myself...not always an option for women in the late 1800s/early 1900s.
Would you consider being a mail-order bride?
About Ellie's Escape:
She's running for her life. He needs a trophy wife. They didn't count on falling in love.
Ellie Wagner is fine being a spinster school teacher. Then she witnesses a bank hold up and can identify the bandits. Fellow robbery victim Milly Crenshaw happens to run the Westward Home & Hearts Matrimonial Agency so she arranges for Ellie to head West as a mail-order bride. But her groom only wants a business arrangement. Can she survive a loveless marriage?
Banker Julian Sheffield is more comfortable with numbers than with people, but he's done well for himself. Then the bank president tells him that in order to advance further he must marry in six weeks' time. The candid, unsophisticated woman sent by the agency is nothing like he expected, but time is running out. When her past comes calling, does he have what it takes to ensure their future?
Purchase Link: http://www.amazon.com/dp/B09QZ14KKZ
DON'T FORGET TO LEAVE A COMMENT TO BE PLACED IN THE DRAWING TO WIN AN EBOOK COPY OF ELLIE'S ESCAPE BETWEEN NOW AND TUESDAY, APRIL 5TH AT MIDNIGHT MDT.
BY LEAVING A COMMENT, YOU GRANT PERMISSION FOR YOUR EMAIL TO BE REVEALED TO THE AUTHOR IF YOU ARE THE WINNER TO FACILITATE RECEIPT OF YOUR BOOK.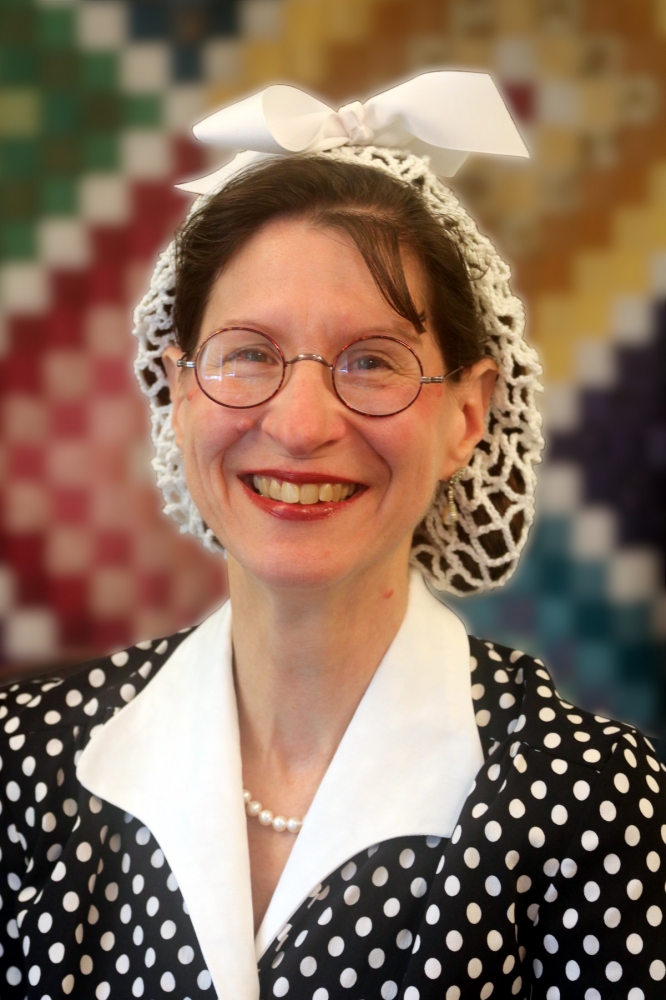 Linda Shenton Matchett writes about ordinary people who did extraordinary things in days gone by. A volunteer docent and archivist at the Wright Museum of WWII, she is also a former trustee for her local public library.
SUBSCRIBE TO PATTI'S BLOGS HERE