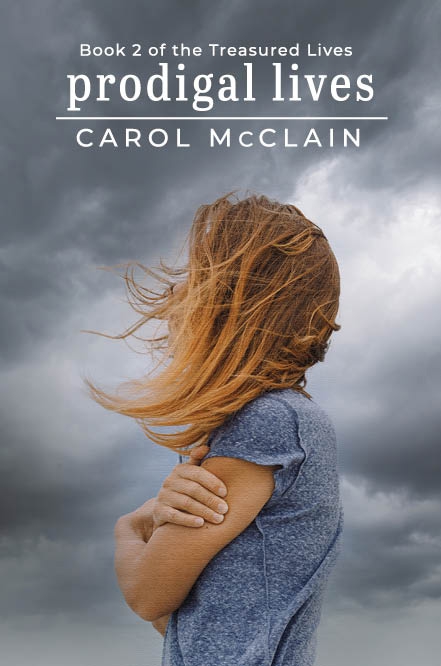 FEATURED BOOK: Prodigal Lives
AUTHOR: Carol McClain
PUBLISHER: Elk Lake Publishing
GENRE: Contemporary Fiction
SERIES OR STAND ALONE: Book 2 In the Treasured Lives Series
TARGET AGE: Adult
IT IS MY PLEASURE TO WELCOME AUTHOR CAROL McCLAIN TO PATTI'S PORCH. CAROL SHARES A DIFFERENT VIEWPOINT OF THE DAVID AND BATHSHEBA STORY.
CAROL IS OFFERING A GIVEAWAY! SIMPLY LEAVE A COMMENT BELOW TO ENTER THE DRAWING FOR AN EBOOK COPY OF PRODIGAL LIVES.
HOPE FOR THE BATHSHEBAS
by
Carol McClain
Who was Bathsheba?
We know David and Bathsheba committed adultery, and she became the Queen Mother to Solomon. But do you really know this woman?
Their liaison found in 2 Samuel 11. In summary, we discover David looked out the window of his palace when he should've been at war. There on the rooftop of the neighboring dwelling, a beautiful woman bathed. He lusted and sent for her, slept with her, and conceived a child.
In trying to hide his adultery and preserve Bathsheba's reputation—let alone her life, seeing as adulteresses were stoned, he brings Uriah, her husband, home. However, Uriah was a noble man and didn't sleep with his wife because the soldiers under him were fighting. No longer able to ascribe the baby to Bathsheba's husband, he sends Uriah to the front of the war David should have been fighting. Uriah died. Free to marry, David marries the widow, and a son is born.
Then the baby dies.
But what about Bathsheba? What truly is her story?
Glossed over and seen as complicit, David's lust plunges her into shame and despair.
How?
1. In all eras, when a king calls you to his palace, you go. In ancient times, especially, defying the monarch resulted in punishments no one wanted to endure. Could Bathsheba have said, "No. I cannot come to your palace."? I don't think so.
2. She was sexually exploited. Scripture says David noted the woman was beautiful and he wanted her. Again, do you say no to a king? What would the implications be?
3. The sexual exploitation ended in pregnancy. With her husband away and the penalty for adultery being death, she was in a pickle. Fortunately (?) for her, David had a plan. He brought her husband home and told Bathsheba to seduce him. As we saw above, this plan failed.
4. David had another idea. He arranges a certain death for Bathsheba's husband. Now, not only was Bathsheba raped and impregnated, she suffered the consequence of her husband's death.
5. Free to marry, David and Bathsheba's troubles didn't end. The baby died.
In summary, Bathsheba was raped, impregnated, made a widow, and suffered the loss of her baby boy because of David.
She ended up with a happy ending. Solomon was born and he became king, and she had influence with him.
So what does this have to do with you?
What has been inflicted on you in your life? Abuse? Rape? Abandonment? Imprisonment? Faithless marriage? Premature death of children or spouses or parents? You can more than easily fill in the blank.
The good news is: "… in all things God works for the good of those who love him, who have been called according to his purpose" (Rom. 8:28, NIV).
But more than this, "(w)ho shall separate us from the love of Christ? Shall trouble or hardship or persecution or famine or nakedness or danger or sword? … No, in all these things we are more than conquerors through him who loved us. For I am convinced that neither death nor life, neither angels nor demons, neither the present nor the future, nor any powers, neither height nor depth, nor anything else in all creation, will be able to separate us from the love of God that is in Christ Jesus our Lord (Rom. 8:35-39).
In my latest book, Prodigal Lives, Pearl Solomon suffers. Some of her problems were thrust on her, as with Bathsheba. Most she created herself. However, her foster mother instilled in her the promise of God that nothing can separate us from the love of God if we know Christ Jesus.
Honestly, I know from experience, this applies to each of us.
Blurb for Prodigal Lives:
Life keeps piling problems on Meredith Jaynes. She loses her second foster child—one she was scheduled to adopt. Then Parker Snow refuses to marry her. With only her goats and artisan soap to support her, life will get no better.
If she is honest, though, she still has Crystal. Her funny, happy, loveable toddler makes the sun shine and reminds her of the never-failing love of God.
Pearl Solomon loves her life with her grandfather Guy, but every one of her triumphs is overshadowed by her sisters' lives. With Mama Meredith, they live a life she envies. Because of her jealousy, she refuses to contact them.
Years later, life for both families twists down paths they do not wish to travel. Pearl knows she's lost what was most precious in life but has no means of fixing things. Left to her own devices, she spirals out of control.
Meredith finds it harder to mask the despair infertility has brought to her life.
Both families believe they must reconcile themselves to their fates as reality shatters their dreams unless they dig deep for the promise of love.
Get your copy of Prodigal Lives on Amazon.
DON'T FORGET TO LEAVE A COMMENT TO BE PLACED IN THE DRAWING TO WIN AN EBOOK COPY OF PRODIGAL LIVES BETWEEN NOW AND TUESDAY, MAY 24TH AT MIDNIGHT MDT
BY LEAVING A COMMENT, YOU GRANT PERMISSION FOR YOUR EMAIL TO BE REVEALED TO THE AUTHOR IF YOU ARE THE WINNER TO FACILITATE RECEIPT OF YOUR BOOK.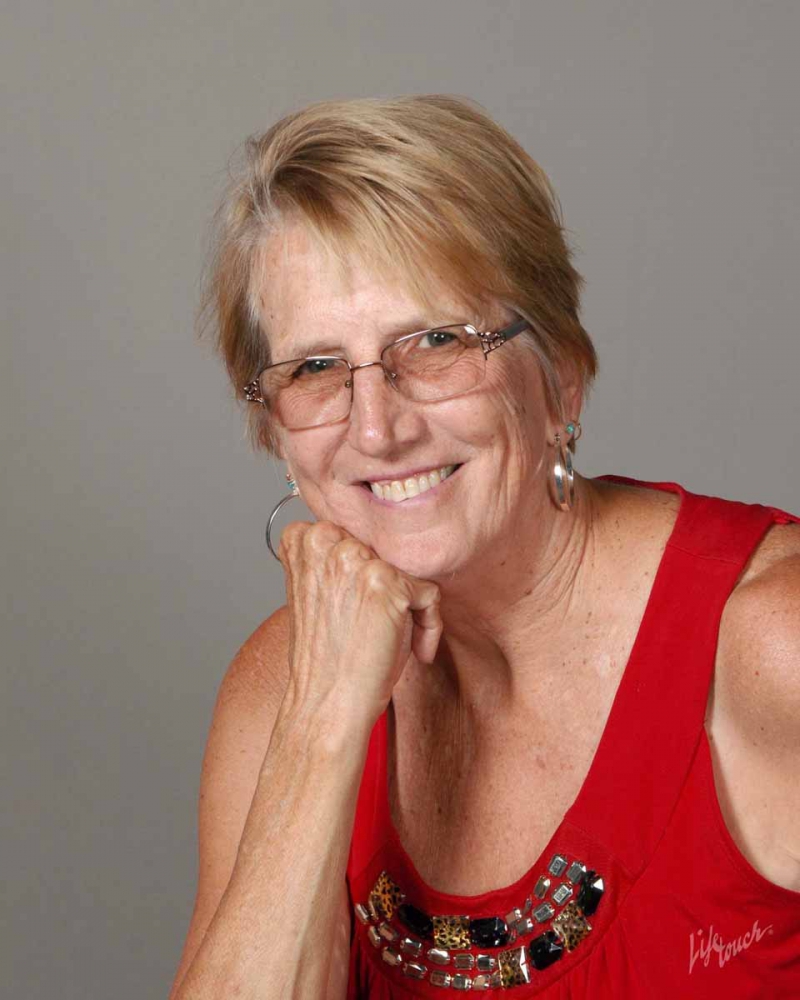 Carol McClain is the award-winning author of five novels dealing with real people facing real problems. She is a consummate encourager, and no matter what your faith might look like, you will find compassion, humor, and wisdom in her complexly layered, but ultimately readable work.
Aside from writing, she's a skilled stained-glass artist, a budding potter and photographer. She lives in East Tennessee with her husband, three goats and soon a bevy of chickens.
Sign up for her blog and newsletter and never miss a thing. https://carolmcclain.com
Connect with Carol:
On Facebook
On Instagram
On Goodreads
On Bookbub
SUBSCRIBE TO PATTI'S BLOGS HERE