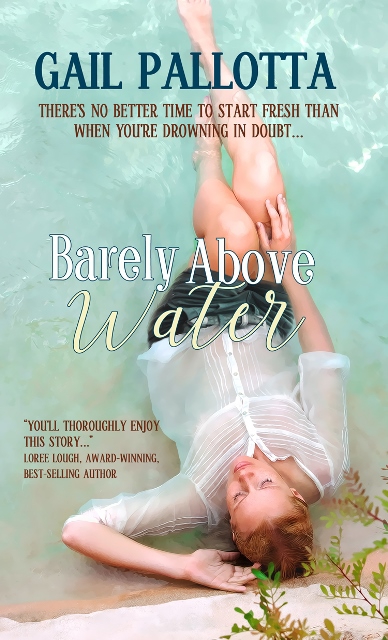 Featured Book: Barely Above Water
Author: Gail Pallotta
Publisher: Pelican Book Group
Genre: Contemporary Romance
Series or Stand Alone: Stand Alone
Target Age: Adult, 18 and up
IT IS MY PLEASURE TO WELCOME AUTHOR GAIL PALLOTTA TO PATTI'S PORCH. GAIL SHARES HER EXPERIENCE WITH LYME DISEASE AND THE TREATMENT THAT SAVED HER LIFE.
GAIL IS OFFERING A GIVEAWAY! SIMPLY LEAVE A COMMENT BELOW TO ENTER THE DRAWING FOR AN EBOOK COPY OF BARELY ABOVE WATER.
LYME DISEASE AND ME
by
Gail Pallotta
May is Lyme Disease Awareness Month. A victim of Chronic Lyme disease, I wrote Barely Above Water to share the treatment that by God's grace has allowed me to live an active lifestyle.
Seventeen years ago, I left home with a virus to go on vacation. The third night I had chills and fever and thought my virus had grown worse. However, eventually I couldn't eat. When food hit my stomach, I started shaking all over and developed horrible indigestion. I lost twenty-two pounds in two weeks and grew sicker and sicker. After a month of testing, an MD told me they could not treat me because they couldn't diagnose the illness.
The Lord led me to a wonderful alternative doctor, David Lee, D.C., Ph.D., C.ad, who's kept me on my feet. At first, unfortunately, I could not take the protocol he prescribed and thought I might not survive. However, Dr. Lee lasered the supplements into my body to trick it into thinking I had taken them, and I started to heal. Eventually, people found out I had the illness and many of them emailed or called asking how I could swim, write, volunteer at my church and keep an active lifestyle. As a result, I worked with Dr. Lee and an associate of his, Raphael d' Angelo, M.D., who's also a holistic doctor, to include therapies for Lyme disease in a fictitious book. The symptoms are the ones I had at the time and the treatments, the ones I needed at the time. At the end of the book Dr. Lee and Dr. Raphael supplied invaluable information about this malady, which so many know so little about.
I wanted an encouraging, happy tone to the book so I included the fictitious, sweet romance and a rag-tag kids' swim team.
Barely Above Water is a Reader's Favorite 2017 Award Winner. It's available on Amazon at Amazon.com/dp/B07VFL17RH and all other online sites where books are sold.
Blurb for Barely Above Water:
An illness comes out of nowhere and strikes Suzie Morris. Her boyfriend dumps her. She has no living family, and her physician can't diagnose the malady.
Suzie relies on her Christian faith as she faces the uncertainty of the disease, and turns to a renowned alternative doctor in Destin, Florida. She takes a job coaching a county-sponsored summer swim team. She's determined to turn the fun, sometimes comical, rag-tag bunch into winners.
Her handsome boss renews her belief in love, but learns of her mysterious affliction and abruptly cuts romantic ties. Later he has regrets, but can he overcome his fear of losing a loved one and regain Suzie's trust?
DON'T FORGET TO LEAVE A COMMENT TO BE PLACED IN THE DRAWING TO WIN AN EBOOK COPY OF BARELY ABOVE WATER BETWEEN NOW AND JUNE 7TH MIDNIGHT MDT.
BY LEAVING A COMMENT, YOU GRANT PERMISSION FOR YOUR EMAIL TO BE REVEALED TO THE AUTHOR IF YOU ARE THE WINNER TO FACILITATE RECEIPT OF YOUR BOOK.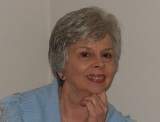 Gail Pallotta is a wife, mom, swimmer and bargain shopper who loves God, beach sunsets and getting together with friends and family. A 2013 Grace Awards finalist, she's a Reader's Favorite 2017 Book Award winner and a TopShelf 2020 Book Awards Finalist. She has published six books, poems, short stories and several hundred articles. Some of her articles appear in anthologies while two are in museums. Gail loves to connect with readers.
Visit her website at https://www.gailpallotta.com
Sign up for her newsletter at https://www.gailpallotta.com/mainphp.html
SUBSCRIBE TO PATTI'S BLOGS HERE