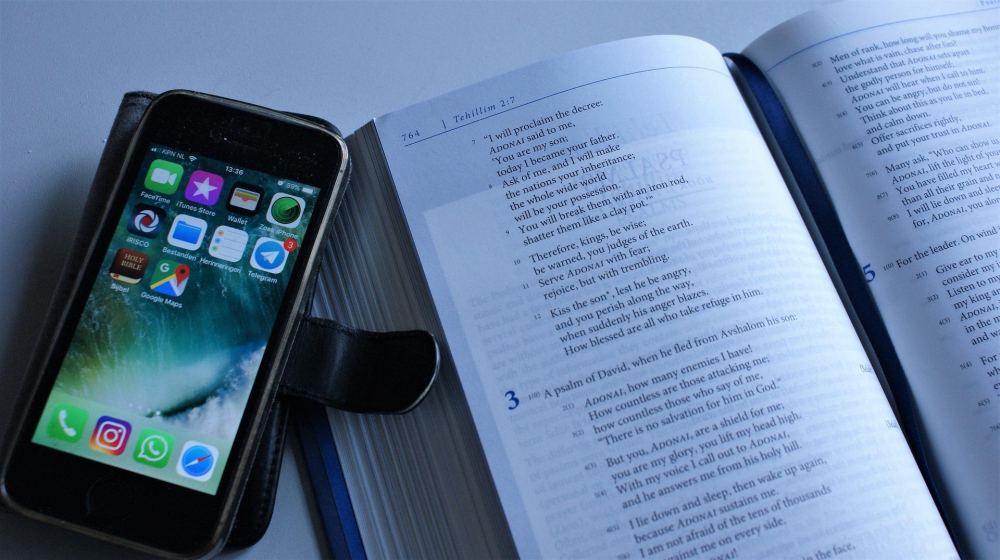 WHAT DISTRACTS YOU FROM PRAYER?
by
Patti Shene
A few evenings ago, as I prepared to leave home to attend a community dinner, I realized I didn't have my cell phone. Of course, in this day and age, walking out the door without our phones is as disconcerting as discovering you are wearing house slippers to an event instead of shoes.
I searched for the phone to no avail, then came up with the brilliant idea that I would text my daughter and have her call my phone so I could locate it. I actually started a text when it dawned on me that the phone I was looking for was in the palm of my hand!
Distractions. They claim our time, get in the way of rational thinking, and hinder our progress throughout our day.
I find myself getting distracted during prayer time. I'm supposed to be conversing with the Lord, a privilege and an honor I often take for granted. More than once I have had to stop and ask myself, "what did I just say?" "What was I even praying about?"
It brings to mind the story of the disciples at Gethsemane, when Jesus told them to keep watch the night before His death. He returned from fervent prayer to find them sleeping and rebuked them. They were oblivious to the intensity of what lay ahead, the agony their Savior would endure and the temptations they would face.
I sometimes wonder if I take prayer too lightly as simply a morning or evening ritual. Do I truly recognize the seriousness of prayer, the impact it has on the most important relationship I should develop, my relationship with God?
Distractions lead us to place our material wants above our spiritual needs. We get so preoccupied with the concerns of later today or tomorrow or next week that we forget to embrace the abundance of here and now.
How can we focus more attentively on our prayers?
A prayer journal is helpful.
Jotting down blessings that occur during the day to remind us of our gratitude to the Lord can give deeper meaning to our prayers of thanksgiving.
Writing down the names of those with specific needs helps pinpoint our petitions to God for our neighbors, friends, congregation, and family members.
Keeping track of our worries and fears can remind us to speak what is in our hearts when we go to our Heavenly Father for meaningful spiritual conversation.
Don't let the distractions of today turn your prayers into meaningless mumbled words. Dedicate your prayer time to developing a deeper connection with our Divine God to meet the challenges of tomorrow together!
"Watch and pray that you may not enter into temptation; the spirit indeed is willing, but the flesh is weak" Mark 14:38 (RSV)
SUBSCRIBE TO PATTI'S BLOGS HERE