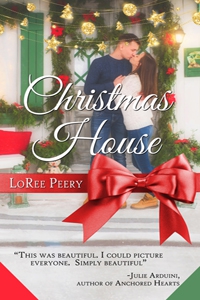 FEATURED BOOK: Christmas House
AUTHOR: LoRee Peery
PUBLISHER: Whiterose Publishing (Pelican Book Group)
GENRE: Contemporary Christian Romance
SERIES OR STAND ALONE: Christmas Extravaganza novella
TARGET AGE: Written for adults, but suitable for 14+
IT IS MY PLEASURE TO WELCOME AUTHOR LOREE PEERY TO PATTI'S PORCH. LOREE SHARES ABOUT OUR HOPE IN THESE TROUBLED TIMES.
LOREE IS OFFERING A GIVEAWAY! SIMPLY LEAVE A COMMENT BELOW TO ENTER THE DRAWING FOR A PRINT COPY OFWINNER'S CHOICE OF AN AVAILABLE LOREE PEERY BOOK.
WHERE IS HOPE IN THESE TIMES?
by
LoRee Peery
But those who hope in the LORD will renew their strength. They will soar on wings like eagles; they will run and not grow weary, they will walk and not be faint. ~ Isaiah 40:31 NIV
I find myself with way too much weaving through my thoughts. There are things in this life I once enjoyed but stay away from now. I gobbled up the daily newspaper, especially the personal accolades of the everyday person. I watched local news to keep up with current affairs. I went shopping to find bargains and meet and greet.
Not so much any longer. My head was filled with too much hopelessness and gloom to follow news updates. I much prefer reading the Bible and stories of upbeat situations, such as romances. A reader of romance novels knows the hope of a happily ever after.
Shopping can be such a downer. Gazes zoom in on cell phones or the target of interest, not so much on other people. I cherish the small, real moments when a stranger opens a door or calls out that I dropped something. The best? Actual eye-to-eye-contact, when I try to respond with a smile. (But often, I too, am focused on what I'm looking for.)
My heart reaches out to the frenzied public. People watchers often visit busy places and take note of fellow humans. What are their individual stories? I've never walked in anyone else's shoes. I can't help but think each and everyone has a reason to be thankful for something. Grateful to be alive, maybe?
Humans are real, created by a real God. We are meant to acknowledge one another. I crave times with like-minded souls found at church, during Bible studies, in the sanctuary, or visiting in the hallways. These people know where hope lies. We know a hope that the world chooses to overlook.
It is common to become contemplative during the holidays. I hope those memories and thoughts of the future don't take away from the joy of being with one another. And if you are alone? There is hope in Jesus, God who left His heavenly throne, and was willing to be born into the human race. For us. I pray you meet Him this holiday season.
HOPE came down at Christmas. Hope went to the cross thirty-three years later. For you and for me.
Blurb for Christmas House
Pepper Rainwater has just bought the first real home she' s ever had, and she' s decorating and celebrating Christmas with everything she has. The neighbor' s miniature donkeys and meeting Foxx interrupt her life. Can she turn from all she' d been taught and trust strangers?
A startling discovery after his father' s death forces Foxx Haven to face an unknown past. His life has been a lie. He' s distracted from work for the first time— by his heritage and his new neighbor. Can he fight his attraction to an unbeliever and discover his new life chapter at the same time?
Miniature donkeys and learning about Christ have a profound impact on Pepper. But God has a mighty work to bring her hurting soul and Foxx' s new perspective into alignment. Can hope override hurting souls and enable a happily-ever-after?
Buy Links:
Amazon https://tinyurl.com/ycy2655z
Pelican https://tinyurl.com/2jk5mn3s
Barnes and Noble https://tinyurl.com/3kkfzpdn
Bookbub Christmas House (Christmas Holiday Extravaganza) by LoRee Peery - BookBub
DON'T FORGET TO LEAVE A COMMENT TO BE PLACED IN THE DRAWING TO WIN A PRINT COPY OF OFAN AVAILABLE LOREE PEERY BOOK BETWEEN NOW AND TUESDAY, NOVEMBER 29TH AT MIDNIGHT MST.
BY LEAVING A COMMENT, YOU GRANT PERMISSION FOR YOUR EMAIL TO BE REVEALED TO THE AUTHOR IF YOU ARE THE WINNER TO FACILITATE RECEIPT OF YOUR BOOK.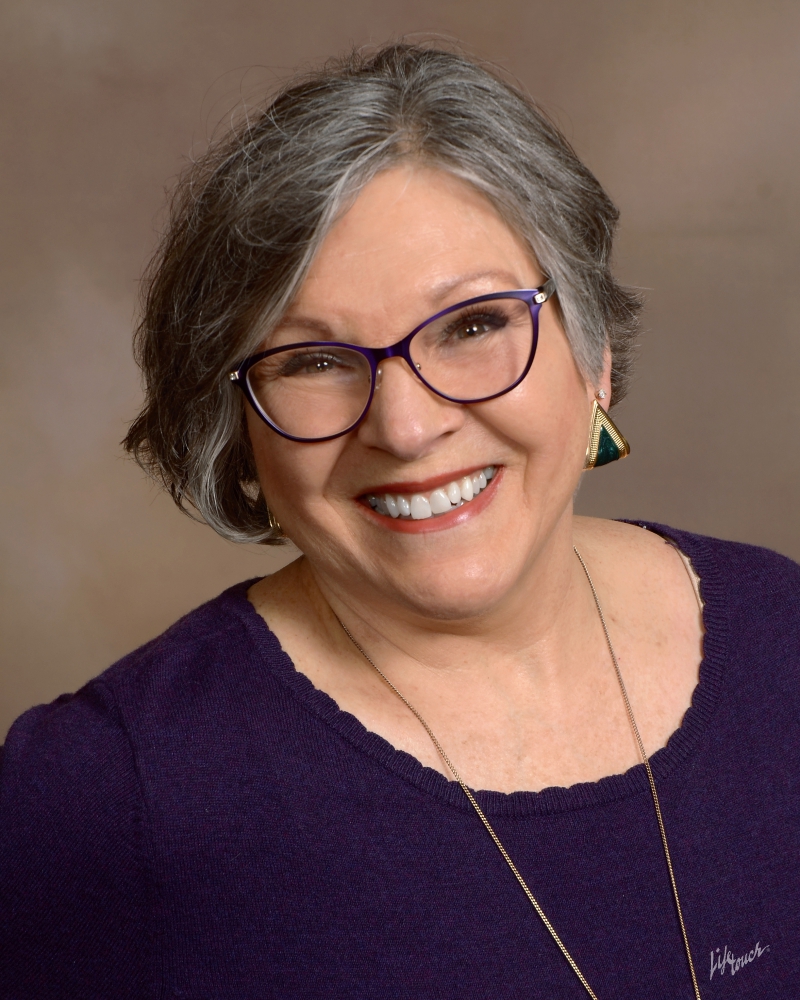 Nebraska country girl LoRee Peery writes fiction that hopefully appeals to adult readers who enjoy stories written from a Christian perspective, focusing on the romance. These include novels and novellas for women and men in the Contemporary, Romance, Historical, Time Travel, and Mystery/Suspense categories. She writes of redeeming grace with a sense of place. Her Frivolities Series launched her releases, and the book based on her father's unsolved homicide, Touches of Time, was a personal relief. She is who she is by the grace of God: Christian, country girl, wife, mother, grandmother and great-, sister, friend, and author.
Connect with LoRee:
Website www.loreepeery.com
Facebook https://www.facebook.com/LoReePeery
Find her publications at Pelican http://tinyurl.com/kwz9enk
Amazon https://tinyurl.com/2p88vckh
SUBSCRIBE TO PATTI'S BLOGS HERE