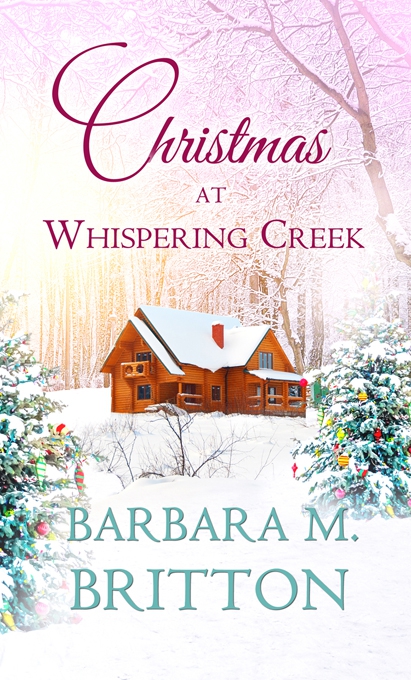 FEATURED BOOK: Christmas at Whispering Creek
AUTHOR: Barbara M. Britton
PUBLISHER: Pelican Book Group
GENRE: Contemporary Romance
SERIES or STAND ALONE: Stand Alone ~ (but there may be a return to Whispering Creek0
TARGET AUDIENCE: 15 and up
IT IS MY PLEASURE TO WELCOME AUTHOR BARBARA M. BRITTON TO PATTI'S PORCH. BARBARA SHARES AN ACRONYM THAT KEEPS THE TRUE MEANING OF CHRISTMAS IN FOCUS.
BATBARA IS OFFERING A GIVEAWAY! SIMPLY LEAVE A COMMENT BELOW TO ENTER THE DRAWING FOR A PRINT COPY OF CHRISTMAS AT WHISPERING CREEK WITH SOME BOOK SWAG.
LEAPING INTO CHRISTMAS
by
Barbara M. Britton
In my latest Christmas novel, my heroine Samantha Williams is an elementary teacher. When she sees a Christmas tree, she thinks about how to teach that Jesus is the greatest gift to receive. I agree with Samantha's assessment. I pondered what more we could place in a decorated box that held the name of Jesus as the greatest gift. The word LEAP came to mind.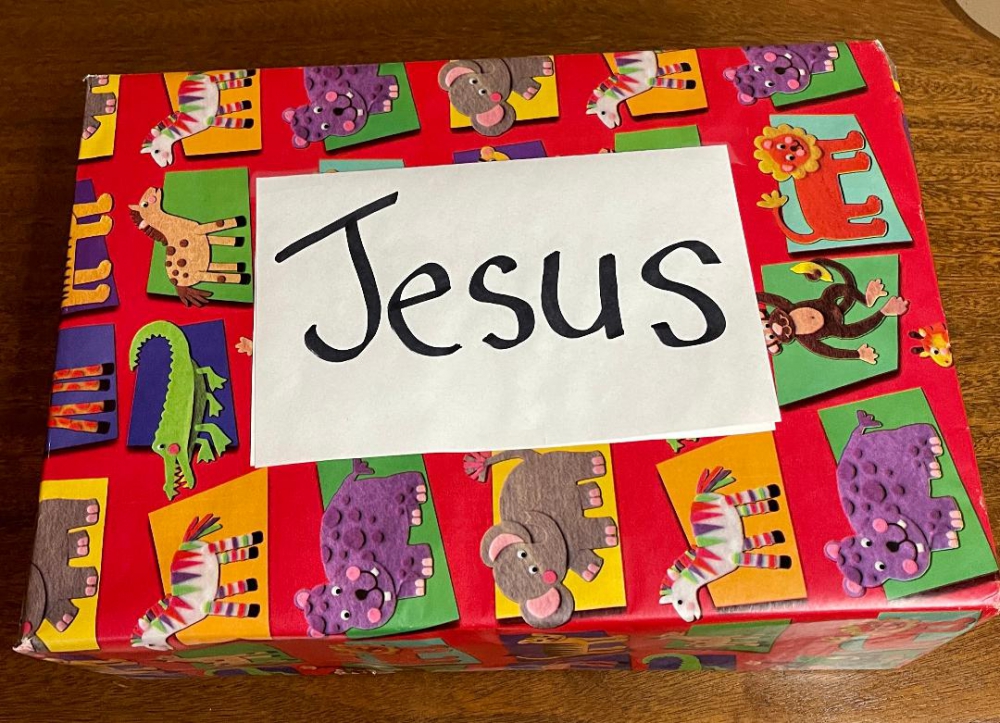 Love: Many people know the Bible verse John 3:16 from sporting events. God loved us so much that He sent His son Jesus to step into time and die on a cross for our sins. Jesus didn't stay dead. Jesus conquered death. We can have a relationship with God through Jesus because Jesus paid for the bad stuff we do that separates us from God. Ephesians 3:18 tells us that Jesus' love for us is "wide and long and high and deep."
Eternal Life: When we accept Jesus as our forever friend, our Lord and Savior, we receive an abundant, forever life. Our eternal life starts now—at Christmastime and all year through. In John 10:28, Jesus tells us that he has given us eternal life and assures us that no one can snatch us from His hand.
Assurance: In the John 10:28 verse, not only does Jesus tell us about our eternal life with Him, but he assures us that once we believe in Him, no one can snatch us away. No Grinch is coming down the chimney and can steal us. Satan may try to confuse us, but he is already defeated. Life won't always be easy, but Jesus gives us the Holy Spirit to comfort and guide us. (John 14:25, 15:26)
Prayer: We have the privilege of bringing our praise, confession, thanksgiving, and supplication (asks) to God. Jesus gives us a blueprint on how to pray in Matthew 6: 9-13. When we don't know what to pray because life gets complicated, the Holy Spirit intercedes for us (Romans 8:26-27).
In Christmas at Whispering Creek, Samantha remembers to focus on Jesus and leap into His arms and wisdom.
Had she been so focused on her problems that she had missed God's plan as well? Cole was right about being skeptical about all the coincidences. She had heard a sermon about divine appointments. Had God brought her to Whispering Creek at this moment for a purpose? God didn't sit up in the heavens watching the world spin. God was involved in the details of her life, actively involved.
Ted was one of the wisest men she knew, a man of prayer, and he had seen fit to leave her his home. He also had taught her that joy started with a J. And that the J stood for Jesus. Had she taken her eyes off of Jesus and focused too much on worldly concerns? She should enjoy each day and not be anxious about next week. Her window, shingles, and porch would get fixed eventually. As would her body.
I don't know what you are dealing with this season. Life can change in a moment. May you grab hold of Jesus and all the blessings He gives us each and every day of the year. Hold forever close those gifts we know about but forget to appreciate.
When Christmastime gets crazy…remember, leap!
Book blurb for Christmas at Whispering Creek:
All Samantha Williams wants to do is to use her teaching degree to instruct a classroom of second graders. But, after a breast cancer diagnosis at the age of twenty-three, and failed reconstruction surgery, Sam finds herself without a job and temporarily living with her parents. This isn't the life Sam expected. When a family friend dies and leaves Sam a house and land in Whispering Creek, Tennessee, Sam must decide if leaving Wisconsin for Southern living is in her lesson plans.
Nashville native, Cole Donoven, left his family' s electrical business to write country music. When Cole' s song-writing partner and girlfriend dumps him for a country music star, Cole abandons Nashville to hole up in Whispering Creek and compose one more song. The last thing Cole expects to find in the sleepy small town is a deceased friend, estate squabbles, and a Northern beauty. Will the chaos in Whispering Creek help create a bestselling song for Cole and possibly help him find a life-long collaborator?
You can purchase Christmas at Whispering Creek on
wherever books are sold.
Libraries can order the novel, too.
DON'T FORGET TO LEAVE A COMMENT TO BE PLACED IN THE DRAWING TO WIN A PRINT COPY OF OF CHRISTMAS AT WHISPERING CREEK WITH SOME BOOK SWAG BETWEEN NOW AND TUESDAY, DECEMBER 13TH AT MIDNIGHT MST.(U.S. residents only eligible. A foreign winner will receive an ebook copy).
BY LEAVING A COMMENT, YOU GRANT PERMISSION FOR YOUR EMAIL TO BE REVEALED TO THE AUTHOR IF YOU ARE THE WINNER TO FACILITATE RECEIPT OF YOUR BOOK.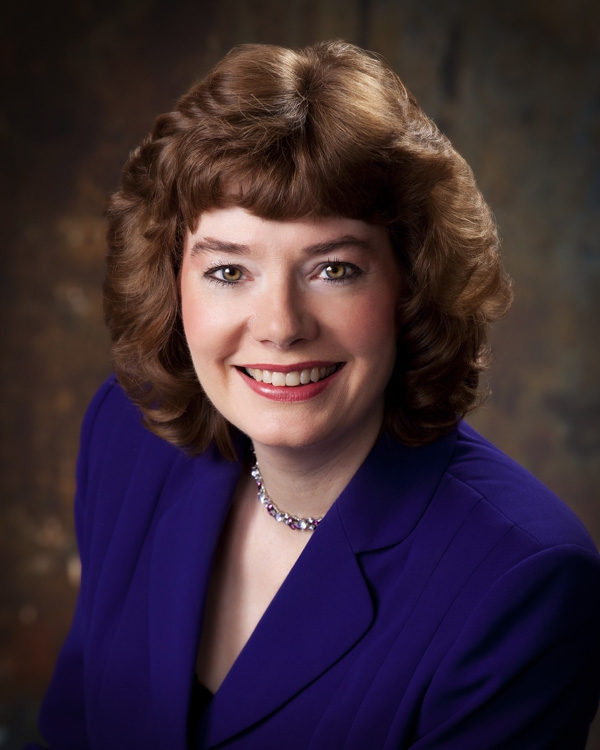 Barbara M. Britton lives in Southeast, Wisconsin and loves the snow—when it accumulates under three inches. She writes Christian Fiction from Bible Times to present day USA. Her Tribes of Israel series brings little-known Bible characters to light. Her novel, Christmas at Whispering Creek, is a compelling, yet fun story, shining a light on breast cancer. Barbara has a nutrition degree from Baylor University but loves to dip healthy strawberries in chocolate. You can find out more about Barbara and her books on her website.
You can follow Barb on
The Book Trailer for Barb's Christmas story.
SUBSCRIBE TO PATTI'S BLOGS HERE