Title of book: The Lady Fugitive
Author: Ada Brownell
Publisher: Elk Lake Publishers, a division of Book Club Network
Genre: Inspirational Historical Romance
Series or stand alone: Series
Target age: Age 14 up. Squeaky clean. No foul language or suggestive scenes.
IT IS A PLEASURE TO WELCOME AUTHOR ADA BROWNELL BACK TO PATTI'S PORCH AS SHE CELEBRATES THE RELEASE OF HER BRAND NEW HISTORICAL ROMANCE. CONGRATULATIONS, ADA!
ADA IS OFFERING A GIVEAWAY OF THE LADY FUGITIVE. CHECK BELOW TO SEE HOW TO ENTER TO WIN.
MEMORIES FROM A FRONT PORCH
By
Ada Brownell
Do workaholics like me ever just sit? Hold on, and I'll tell you.
I grew up in a white two-story house with a big front porch, We had several rocking chairs on it, and our family spent hours on the porch sitting in the shade from our huge cottonwood trees snapping beans, shelling peas, and enjoying conversation.
That's where my brother Joe and I sat eating raisins one afternoon when Mama was gone. We were hungry, found them and joyfully began our snack. Only to discover as we worked our way down, the bottom of the box was covered with worms.
When my brothers came home for the summer from where they taught in a Bible school, in the evening they brought out amplifiers, guitars, harmonicas, a trombone, accordions, a mandolin and the instruments everyone played—in-laws as well as my siblings. Virgil played the steel guitar that makes that Hawaiian sound. Often we burst into singing with harmony. We were a group with music in our blood
Gospel songs filled the neighborhood, and the neighbors loved it. I imagine one of those most blessed was Mrs. Campbell, a beautiful victim of polio, bound to her wheelchair and married to a man who didn't attend church.
These were special times. We didn't have a porch swing that I recall, although I've had swings since I married.
What makes a front porch so special? When the music had silenced, crickets took up their chorus, with a few frogs from our irrigation ditch adding the bass. Bats circled the street lights and made us think of joy. We could see the heavens full of God's handiwork.
We often played Kick-the-Can in our yard with the neighbor kids. We had a great place to hide and plenty of room to race in our attempt to kick the can before the other person.
Is that a bygone era? In some ways, yes. But wherever people gather there can be the same joy. Mama and Daddy had devotions for us right through the front door to the living room. As children, Joe and I combed Daddy's hair as he relaxed from a hard day's work and he'd give us a nickel. Mama read the Bible and often asked us if we could tell where the passage was found. They set a good example for the eight of us children.
"I feel guilty when I sit down and rest," a writer friend told me. "I think I should be working."
I laughed. "You should have the same mindset I have," I told her. "When I sit down and watch a game, an old movie or a TV show with my husband, I am working. I'm working on my marriage."
Might seem strange to people who know my husband and I have been married many decades. But time is a gift, not only to workaholics, but also to those who serve the Lord and spend time in prayer, and those who use the precious minutes with a loved one for what often is more profitable than all our labors.
A porch is a place for rest, reflection and rejuvenation. There we can take time to renew love, our spirits, and our relationship with God. Even if we don't have a porch, we can make moments that will become special memories.
©Ada Brownell 2014
Back cover copy for The Lady Fugitive by Ada Brownell
How does a respected elocutionist become a face on a wanted poster?
Jenny Louise Parks escapes from the coal bin, and her abusive uncle offers a handsome reward for her return. Because he is a judge, he will find her or he won't inherit her parents' ranch.
Determination to remain free grips Jenny, especially after she meets William and there's a hint of romance. But while peddling household goods and showing a Passion of the Christ moving picture, he discovers his father's brutal murder.
Will Jenny avoid the bounty hunters? Can she forgive the person who turns her in? Will she find peace, joy and love?
LEAVE A COMMENT TO BE PLACED IN THE DRAWING TO WIN A COPY OF THE LADY FUGITIVE BETWEEN NOW AND FRIDAY, SEPTEMBER 19TH AT MIDNIGHT MST. DON'T FORGET TO LEAVE YOUR CONTACT EMAIL SO YOU CAN BE NOTIFIED IF YOU WIN!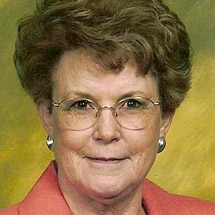 Ada Brownell is the author of five books, about 300 stories and articles in Christian publications, and she spent a large chunk of her life as a reporter, mostly for The Pueblo Chieftain in Colorado. She and her husband L.C., have five children, one of them in heaven, and wonderful grandchildren.
Not one child or grandchild is a freckled redhead like their mother and their grandmother, and that's probably a good thing. But they serve the Lord, are achievers and blessed.
Ada also is a veteran youth Christian education teacher. After moving to Missouri in her retirement, she continues to write books, free lance for Sunday school papers, Christian magazines, write op-ed pieces for newspapers. and blogs with stick-to-your-soul encouragement. She is critique group leader of Ozarks Chapter of American Christian Writers and a member of American Christian Fiction Writers.
Among her books: The Lady Fugitive, released July 18, 2014, Imagine the Future You, a youth Bible study (November 2013). Joe the Dreamer: The Castle and the Catapult, (Jan. 15, 2013); Swallowed by Life: Mysteries of Death, Resurrection and the Eternal, (Dec. 6, 2011); and Confessions of a Pentecostal, out of print but released in 2012 for Kindle; All the books are available in paper or for Kindle. Imagine the Future You audiobook is available at www.Audible.com Free book with new Audible membership.
The Lady Fugitive can be purchased at Amazon.
Find Ada on the web:
Amazon Ada Brownell author page