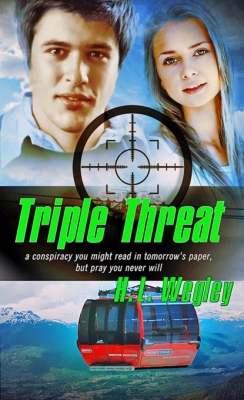 Title of book: Triple Threat
Author's name: H L Wegley
Publisher: Harbourlight Books, Pelican Book Group
Genre: suspense/thriller with romance
Stand alone or series: 4th and final book in Pure Genius Series
Target age: 30 – 65, though young MCs 20 and 23, may draw some YA readers
AUTHOR HENRY WEGLEY MAKES HIS THIRD RETURN VISIT TO PATTI'S PORCH TO SHARE THE PARTICULARS OF HIS FOURTH AND FINAL BOOK IN THE PURE GENIUS SERIES
HENRY IS OFFERING AN AUTOGRAPHED GIVEAWAY OF TRIPLE THREAT. CHECK BELOW TO SEE HOW TO ENTER TO WIN.
Triple Threat: Writing "The End" on the Pure Genius Series
Triple Threat closes out the 4-book Pure Genius Series, a series that began with my debut novel, Hide and Seek. For me, the author, it's sad to contemplate the end of the story of the formation of a unique family of 7 geniuses brought together through times of shared danger, sacrifice, and love. But readers need not be saddened. This series ends with action, suspense, and romance—as many thrills as I could cram into 264 pages.
Here's a bit about the main story. Katie Brandt, 21-year-old doctoral candidate and woman of faith, has been given the whole package, beauty, brains, and brawn. She's always been able to use her intelligence and athleticism to prevail over all obstacles, including evil antagonists. When her doctoral research detects a large-scale, three-pronged, cyber-terrorist plot, she pulls fellow grad student, Joshua West into her investigation. But the battlefield suddenly morphs from virtual to real, leaving Katie and Josh scrambling to stay alive, while a romance grows in between the running, the hiding, and FBI interrogations. Despite the danger, Katie believes her biggest problem is her and Josh's divergent worldviews.
But there's more to this story than the action and the romance. Readers will take away answers to nearly every major objection to Christianity, courtesy of Katie and Josh's many arguments. They will also learn a little Islamic theology, learn many of the radical Islamic terror groups and who funds them, and get a tour of Whistler, BC, including a ride on the longest unsupported stretch of cable in the world. And, something we're beginning to see more about in the news headlines, readers will learn about our nation's many vulnerabilities to cyber-attacks.
Honestly, if I tried to cram any more into those 264 pages, I think Triple Threat would burst its binding. This story is an often humorous, exciting, and romantic romp through a story line that, told otherwise, might be too chilling to be much fun. If you see the genre listed as suspense/thriller, think excitement and exhilaration, not angst. Then prepare yourself for a thoroughly enjoyable read.
Find Triple Threat at:
Leave a comment to be placed in the drawing to win an autographed copy of Triple Threat between now and Friday, December 12th at midnight MST. Don't forget to leave your contact email so you can be notified if you win!
Learn more about the first three books in the Pure Genius Series.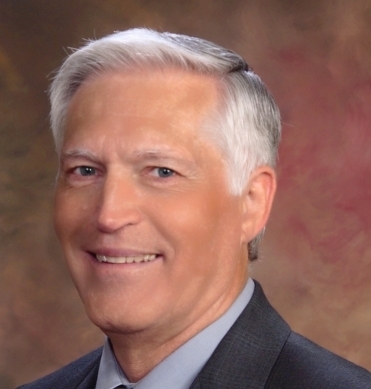 H. L. Wegley has been a USAF Intelligence Analyst and a Weather Officer, performed weather research, and published in the scientific literature. After earning an advanced Computer-Science degree, he developed computing systems for 20+ years, then retired to write. He has a contracted 4-book, Christian-thriller-series with Pelican Book Group. He's currently finishing his 8th novel. Connect with Henry: