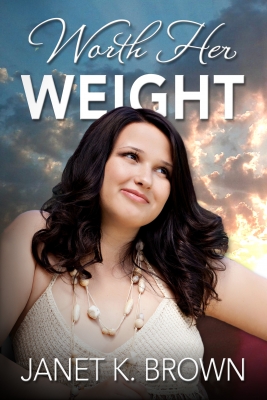 Title: Worth Her Weight
Author: Janet K. Brown
Publisher: Pen-L Publishing Co
Genre: Inspirational women's fiction
Series or stand alone: stand alone
Target age: Christian women aged 40-55 struggling with weight
I'M PLEASED TO WELCOME AUTHOR JANET K. BROWN. JANET SHARES A PERSONAL GLIMPSE INTO HER STRUGGLE WITH THE PROLEM OF EXTRA WEIGHT.
JANET IS OFFERING A GIVEAWAY OF THE WINNER'S CHOICE OF WORTH HER WEIGHT OR DIVINE DINING. CHECK BELOW TO SEE HOW TO ENTER TO WIN.
HOPE IS ON THE WAY
Janet's pulse thundered in her ears when she walked into the church classroom. She took a seat near the back and spoke to no one. The pastor's wife entered and spoke to everyone but Janet.
Resentment settled on her shoulders and lodged in her brain to be hidden by poor-pathetic-me thoughts.
Sweat formed on her upper lip like a glossy mustache. While ducking her head, she stole glimpses of others in the class.
Sister Stack's wrinkled hand reached for Janet. "Here we go again."
Janet flashed her warmest smile. That sweet older lady was an inspiration. If she could keep trying, someone half her age could do so. "I need help."
The older lady winked. "Don't we all?"
"We can do it this time." Janet's voice shook though she tried to summon confidence.
Please God, help me. I can't take the pain anymore.
One of the pastors on their church staff shuffled to the two-foot square podium. His rolls of fat protruded from both sides as he opened a book and his Bible and cleared his throat.
If he could stand before them looking like that, Janet could hold her head high and listen. She breathed in a deep gulp of air, and her pulse slowed.
Pastor Williams spoke softly. "If you've struggled with weight and will power, but overate anyway, if you've prayed for God to take away your appetite, but He didn't, if you'd give anything not to be here, but you are, I'm here to say, give up."
Every eye gawked at the teacher, while each mouth dropped.
Bless Sister Stack's heart, she had the nerve to ask the question no one else could formulate. "Are you saying for us to give up and stay fat?"
The handsome minister gave them a wide "I'm-so-glad-you-asked grin. "No, I'm saying you…." He paused to look around the room. "All of us, are powerless over food. Using your will power is like adding fuel to your overeating fire. The more you use it, the stronger wrong desires become. Only surrendering to God and His will can bring emotional healing forever."
He read 2 Corinthians 12:9 "And he said unto me, my grace is sufficient for thee; for my strength is made perfect in weakness…."
The rest of the meeting blurred. Janet's mind reran a video of past failures. Surrender her desire for food to God. What did that mean?
The class dismissed. Few spoke as they filed out of the room. Perhaps, others replayed similar defeats. Janet waved at Sister Stack.
She drove to the store and bought a package of Reese's peanut butter candy.
A boy from church called out "Fat Mama" as she left. She'd show him fat. Anger vied with embarrassment. She popped one of the treats into her mouth.
When anxiety subsided, she examined the remaining candies. Did surrendering to God mean she should give up Reese's?
She loved Reese's.
As she finished the last of the candies, recrimination gorged her mind as the sweets did her stomach. You pitiful excuse for a human being. No wonder no one likes you. Her stomach tightened. Nausea threatened to divulge its contents.
You're powerless.
Janet had never felt weaker. All the nutritional education, all the encouragement, and all the past failures, nothing kept her from overeating. She remembered Pastor Williams' words. A fire ignited. All summer, she'd stayed with firm resolve on a doctor's strict diet, but when she fell, she rolled into the gutter and lay there like a stuck bowling ball.
Lord, you could help me, if you would.
From the trash, the empty candy package mocked her. Was she willing to surrender if it meant giving up her Reese's? Her resentments? Forever?
Tuesday night came. Her week of overeating condemned her. But, she needed to go to the meeting.
Sister Stack hugged her. "I'm glad you're here. I've been praying for you this week."
Tears stung Janet's eyes. She blinked them away. "I needed it. That's probably what got me here."
Pastor Williams overheard as he passed. "Whatever it takes, God stands willing and able to handle our problems when we're ready to give them up to Him."
Janet could no longer hold back tears. Her hand shook as she helped her older friend to a chair. "Let's sit in front. I think I'm ready."
Two years and ninety-five pounds lighter, Janet stood before her own class of overweight friends. Her hips didn't bulge beyond the podium. Her spine straightened as God gave her confidence. Her words took on power as she spoke.
"If you've struggled with weight and will power, but overate anyway, if you've prayed for God to take away your appetite, but He didn't, if you'd give anything not to be here, but you are, I'm here to say, give up."
Backcover blurb for Worth Her Weight
How can a woman who gives to everyone but herself accept God's love and healing when she believes she's fat, unworthy, and unfixable? Can she be Worth Her Weight?
LACEY CHANDLER helps her mother, her sister, her friend, and then she binges on food and wonders is there really a God?
BETTY CHANDLER hates being handicapped and useless, so she lashes out at the daughter that helps, and the God who doesn't seem to care.
TOBY WHEELER loves being police chief in Wharton Rock, but when the devil invades the small town, he can't release control.
Is God enough in Wharton Rock?
A 10% discount is offered for pre-order of this inspirational women's fiction novel, which will release December 16th from Pen-L Publishing.
LEAVE A COMMENT TO BE PLACED IN THE DRAWING TO WIN A COPY OF EITHER WORTH HER WEIGHT OR DIVINE DINING BETWEEN NOW AND DECEMBER 19TH AT MIDNIGHT MST. DON'T FORGET TO LEAVE YOUR CONTACT EMAIL SO YOU CAN BE NOTIFIED IF YOU WIN!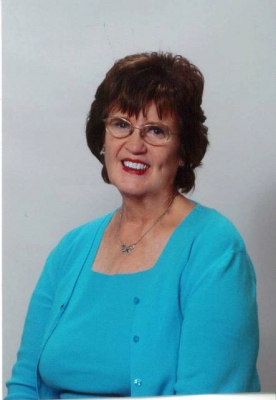 Janet K. Brown lives in Wichita Falls, Texas with her husband, Charles. Writing became her second career after retirement from medical coding.
Worth Her Weight will be the author's debut inspirational women's fiction, but it makes a perfect companion to her recently released, Divine Dining: 365 Devotions to Guide You to Healthier Weight and Abundant Wellness. Both books encompass her passion for diet, fitness, and God's Word.
Worth Her Weight marks Brown's third book. Who knew she had a penchant for teens and ghosts? She released her debut novel, an inspirational young adult, Victoria and the Ghost, in July, 2012.
Janet and her husband love to travel with their RV, visit their three daughters, two sons-in-law and three perfect grandchildren, and work in their church. Find Janet on the web at: