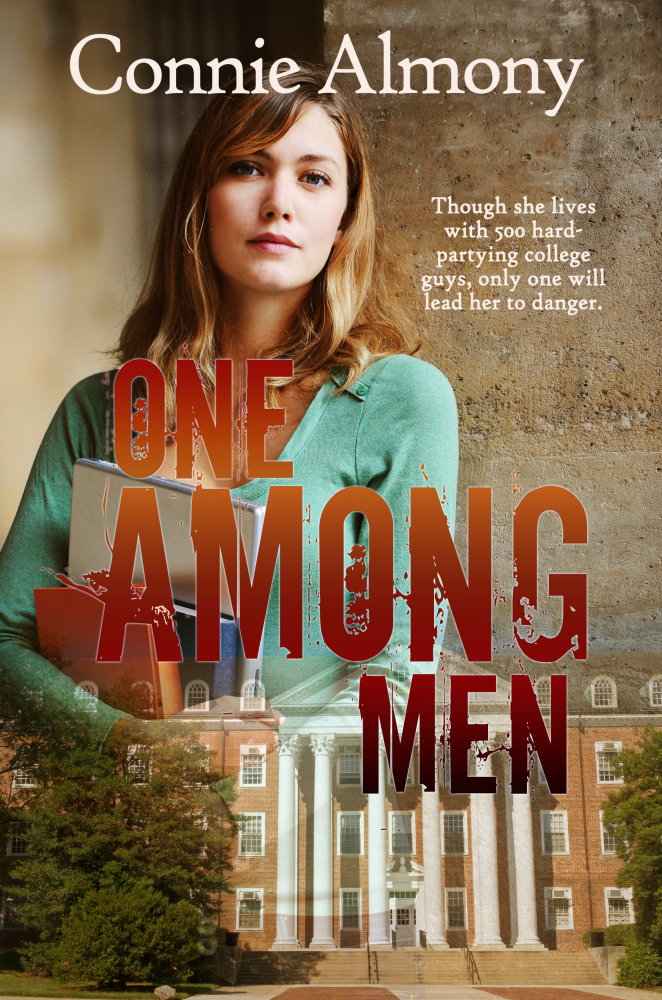 Featured book: One Among Men
Author: Connie Almony
Publisher: Independent
Genre: Romantic Suspense
Series: The Maryland State University Series (Book 1)
Target age: Millenials or anyone who ever went to college.
AUTHOR CONNIE ALMONY SHARES A VALUABLE LESSON SHE LEARNED ABOUT TRUTH WITH A CAPITAL T AND INTRODUCES HER NOVEL, ONE AMONG MEN.
CONNIE IS OFFERING A GIVEAWAY OF AN EBOOK COPY OF ONE AMONG MEN. CHECK BELOW TO SEE HOW TO ENTER TO WIN.
Four years ago, I set out to write a novel entitled One Among Men, about a woman whose job requires she live with 500, hard-partying college guys, and though that first manuscript would not be my debut release, I always knew I would dedicate it to my bosses, Ken and MaeBeth Williams. Why? Because in the midst of a blurring worldview, they led me to something that would bring it much needed focus.
As many already know, the story of One Among Men was inspired by my experience as a resident director living in an all-male dorm. (Yes, I am female) Though I did not share quite the prodigal past that Samantha Hart (the main character) had, I was also not as strong in my Christian faith in graduate school as she was. I'd spent years as a Sociology undergrad, learning about something called "Little-t truth" and how our beliefs are only opinions. In graduate school, one class devoted half the semester to "value-free" counseling that taught therapists to respect the beliefs of individuals. Sounds great, doesn't it? However, the latter half focused on something called "affirmative counseling" designed to empower clients to develop values these teachers believed to be best. Considering many of my professors appeared to think the Christian religion was the root of mental illness, the teaching suggested all values were fine except those propagated by Christians. Given it was intimated their ideas were backed by research, I towed the party line. Later, I discovered there was no such research. In fact, there is currently much research showing the opposite!
When I received my counseling degree and flipped through the Yellow Pages looking for a job, I found a counseling center boldly displaying a little fish insignia and calling themselves Christian. According to my education, this was an oxymoron, but it intrigued me just the same. I decided to call them. The director, Ken Williams, was one of the few directors of a counseling center who'd agree to meet with me—and my life was forever changed.
God was very deliberate in His timing. After all my wonderful education on little-t truths, value-less and "affirmative" counseling, I'd spent an entire semester living in an all-male dorm watching how these ideas could ruin lives. I'd heard stories of rapists getting away with their actions because it was now okay for people to "enjoy" rough sex. I saw women sending signals that the men really could no longer decipher. I saw girls being pressured to do things they didn't want to, in the name of "freedom." I saw students testing boundaries only because they could. I saw young people trying to define themselves and their purpose with no clear guidance on how to do it. I saw suicide, and sexual abuse of minors (fourteen year olds left passed out, naked in the hallway) that even parents didn't seem to care about. It was time for me to finally see God's plan—the Bible.
Though I would have told you I was a Christian all my life, it wasn't until Ken, MaeBeth, and all my wonderful colleagues at Christian Counseling Associates, Inc. opened the Bible to me, that I truly understood the greatness of our God, the mercy of our Savior, and the extraordinary guidance of His Holy Spirit. Not just by what I read, but how I saw it lived out in their lives on a daily basis. With this in mind, I realized that though we all have opinions about the world (what my Sociology professors called "Little-t truths"), there really is such a thing as Truth with a capital T. We may not all agree on what it is, but that doesn't mean it doesn't exist. I know that once I began seeing this wonderful book, The Holy Bible, as the Word of God, my life began to make sense. For me, THAT is a Big-T Truth! Thank you Ken and MaeBeth for opening this world to me.
About One Among Men:
Samantha Hart is looking for godly purpose, like her missionary best friend, but is forced to take a job as the resident director of the all-male party dorm at the major state university where her prodigal past haunts her. She must avert the pitfalls of a woman in her position as well as the dangerous forces that threaten her life.

Chris Johnson, a rock guitarist, has come back to school as a music major, and finds himself in a business relationship with the ruthless supplier of an on-campus drug ring. He's intrigued by the lady RD, while learning more about his musical gift and the God who gave it to him. Can he manage his two worlds without risking Samantha's life?
LEAVE A COMMENT TO BE PLACED IN THE DRAWING TO WIN AN EBOOK COPY OF ONE AMONG MEN BETWEEN NOW AND FRIDAY, FEBRUARY 27TH AT MIDNIGHT MST.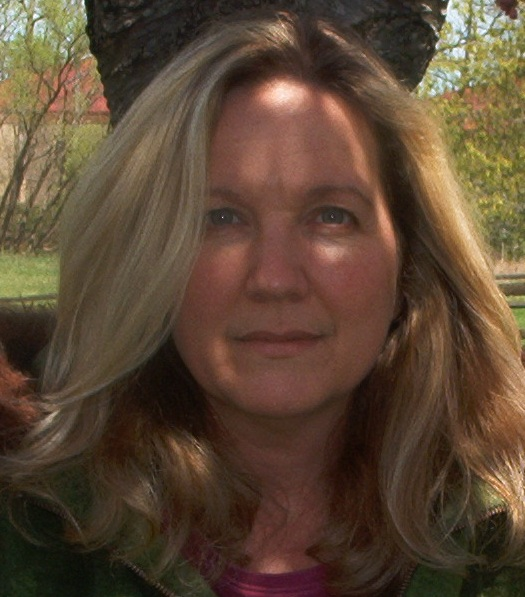 Connie Almony is trained as a mental health therapist and likes to mix a little fun with the serious stuff of life. She was a 2012 semi-finalist in the Genesis Contest for Women's Fiction and was awarded an Honorable Mention in the Winter 2012 WOW Flash Fiction Contest. Her debut novel, At the Edge of a Dark Forest, is a modern-day re-telling of Beauty and the Beast about a war-vet, amputee struggling with PTSD.
You can find Connie on the web at her website ConnieAlmony.com, and hosting the following blogs: InfiniteCharacters and IndieChristianFictionSearch.