Featured book: Dandelions for Dinner
Author's name: Valerie Comer
Publisher: GreenWords Media (indie)
Genre: Christian contemporary romance
Series or Stand alone: Farm Fresh Romance Book 4
Target age: 25-40
I'M EXCITED TO WELCOME AUTHOR VALERIE COMER, VALERIE HAS RECENTLY RELEASED DANDELIONS FOR DNNER, THE FOURTH BOOK IN HER FARM FRESH ROMANCE SERIES.
Valerie, welcome to Patti's Porch!
Thanks so much for inviting me today. I'm always happy to sit on someone's porch and enjoy a cup of mint tea or, my new favorite, a coffee substitute made from dandelion roots!
We have lots of dandelions around here, so I'd love to give the coffee substitute a try. When did you become interested in writing?
Like most writers, I always dabbled in it, but it wasn't until 2002 when I found myself with many empty hours at work that I began to dedicate myself to learning how to write a novel. I've just completed the first draft of my 17th story since then, some of them novellas.
Wow, congratulations! What was your first published work?
A novella, Topaz Treasure, was published in Rainbow's End (Barbour, 2012).
So you've been writing for a while then. What is your favorite part of creating a manuscript and why?
I have a lot of favorite parts. I love the rush of a new idea, when possibilities and characters trip all over each other seeking approval. I love the first draft, picking up speed as everything comes together. I adore typing The End.
My least favorite parts used to be outlining and revising. Funny thing is, when I quit outlining and embraced my pantser self, I found I had way less editing to do! So that was definitely a win-win.
Yeah for pantsers! Tell us about your Farm Fresh romance series.
The Farm Fresh Romance series follows the adventures — romantic and otherwise — of a group of young women who buy a farm together for the purpose of growing their own food and proving to the world that they can live sustainably.
Originally planned for three books, I'm thrilled, as an indie, to continue the series for six. Among other things, the expansion allows the farm itself to complete its story arc. Readers and reviewers have embraced the fourth book, Dandelions for Dinner, that released earlier in March.
This sounds like a unique concept for a series. What is farm lit? How does it differ from other romance genres?
Farm lit isn't about romance other than the love of the land. Most books that could be labeled farm lit are memoirs of city people who've taken up raising chickens and growing gardens in a rural environment. Coming back to their roots, as it were.
My stories, especially the Farm Fresh Romance series, are a mash-up of contemporary romance and farm lit.
I'd never heard of farm lit before. You blog about 'where food meets faith.' Tell us about the interaction between the two.
This is a favorite topic of mine, so I could go on all day. I won't, though! I passionately believe Christians should be the leaders in caring for Earth's environment and resources. We should lead in standing against slavery and disadvantaged people. Instead, believers seem to separate these things from their Christian walk.
I believe God cares what we eat. Here's just one example (of many): most of the world's cocoa supply is processed by slave children in Ivory Coast. Why aren't we buying organic, fair trade chocolate from other sources?
If our faith truly met our food, we'd pay attention to issues like these. If anyone is interested in exploring this topic more deeply, visit my website, especially http://valeriecomer.com/wherefoodmeetsfaith.
You'll also find my blog, links to my social media, and a signup to my email list where I give away a Farm Fresh Romance short story to subscribers.
You can also find the links to the first Farm Fresh Romance, Raspberries and Vinegar, which is free on all e-book platforms. Prefer a paperback or audiobook? I've got those options covered, too, but not for free!
Sounds like this is your passion, Valerie! Thanks so much for spending time with us today and for the giveaway you have made available to readers.
Thanks so much for having me over today, Patti! I've enjoyed our visit.
DON'T FORGET TO GO TO VALERIE'S WEBSITE AND DOWNLOAD A FREE EBOOK COPY OF RASPBERRIES AND VINEGAR!
Dandelions for Dinner blurb:
She hates him. He loves her not.
Fireworks with Brent Callahan's newest client shift from antagonism to the rocky possibility of a relationship. When he comes face to face with a history he'd much rather forget, he realizes hiding his failures isn't the best option for finding forgiveness, let alone love.
Can a little boy help weed out the past before it chokes their future together?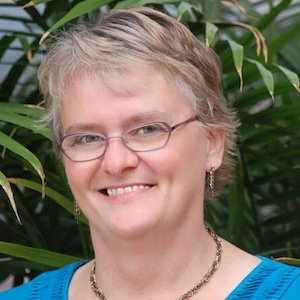 Valerie Comer's life on a small farm in western Canada provides the seed for stories of contemporary inspirational romance. Like many of her characters, Valerie and her family grow much of their own food and are active in the local foods movement as well as their creation-care-centric church. She only hopes her creations enjoy their happily ever afters as much as she does hers, shared with her husband, adult kids, and adorable granddaughters.
Valerie writes Farm Lit where food meets faith, injecting experience laced with humor into her award-winning Farm Fresh Romance stories.