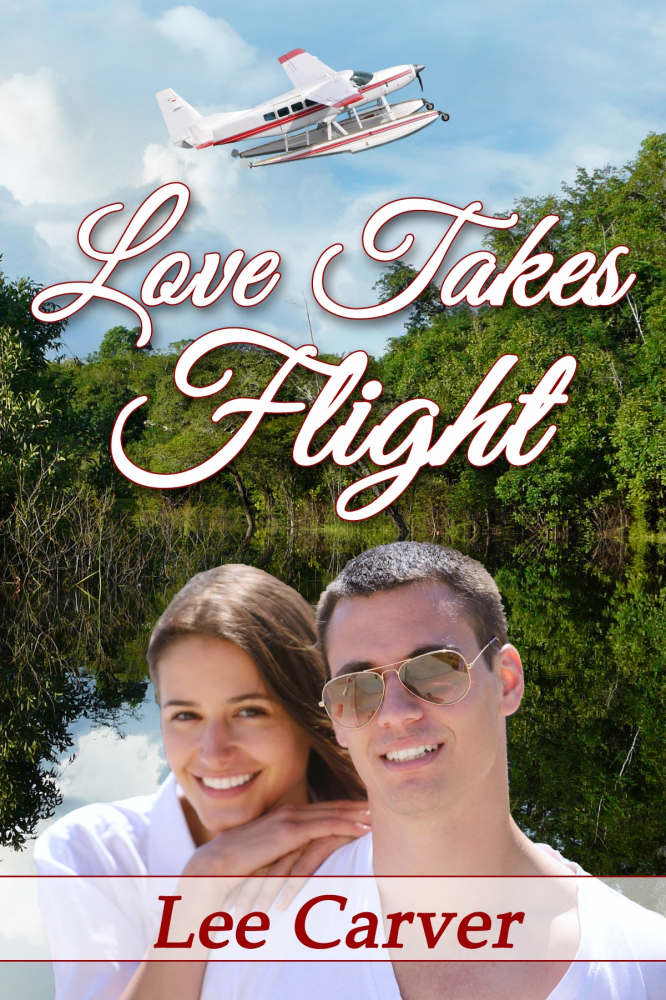 Featured book: Love Takes Flight
Author: Lee Carver
Publisher: Prism Book Group
Genre: Contemporary Romance
Stand alone or series: Stand alone
Target age: Adult
I'M PLEASED TO WELCOME AUTHOR LEE CARVER. LEE TALKS ABOUT HER MISSIONARY EXPERIENCES THAT LED TO HER NOVELIST CAREER.
LEE IS OFFERING A GIVEAWAY OF EITHER A PRINT COPY OF LOVE TAKES FLIGHT OR AN EBOOK COPY OF BOTH LOVE TAKES FLIGHT AND A SECRET LIFE, A WWII STORY WITH A ROMANTIC THREAD. CHECK BELOW TO SEE HOW TO ENTER TO WIN.
Lee, I understand you didn't just write about the Brazilian Amazon. You lived there for over six years.
My husband and I lived in Brazil for 12 years, over half of that as volunteer missionaries following his early retirement in Sao Paulo.
What took you to Brazil?
My husband was a VP in the International Division of Citibank. We lived in several foreign countries. The first was Manhattan, the only foreign posting for which the bank offered no foreign language or culture training. Then Greece, Saudi Arabia, and after three years in Atlanta, we lived in Argentina, Indonesia, Brazil, Spain, and back to Brazil. Life was never dull.
At what point did you start writing novels?
Not until we retired in the US, actually. A few short stories and nonfiction articles on travel and the international life had been published, but I never wanted to write a novel before. When that changed, I discovered that a novel is not a very long short story. I had to study the craft intensely. I even wrote a starter novel based in Atlanta, which is still on Amazon.
What caused your interest in writing novels?
I felt I had something to say about the Brazilian missionary experience, and the best way to tell it was robed in a fictional plot with a thread of romance to make it enjoyable. Love Takes Flight is the book of my heart.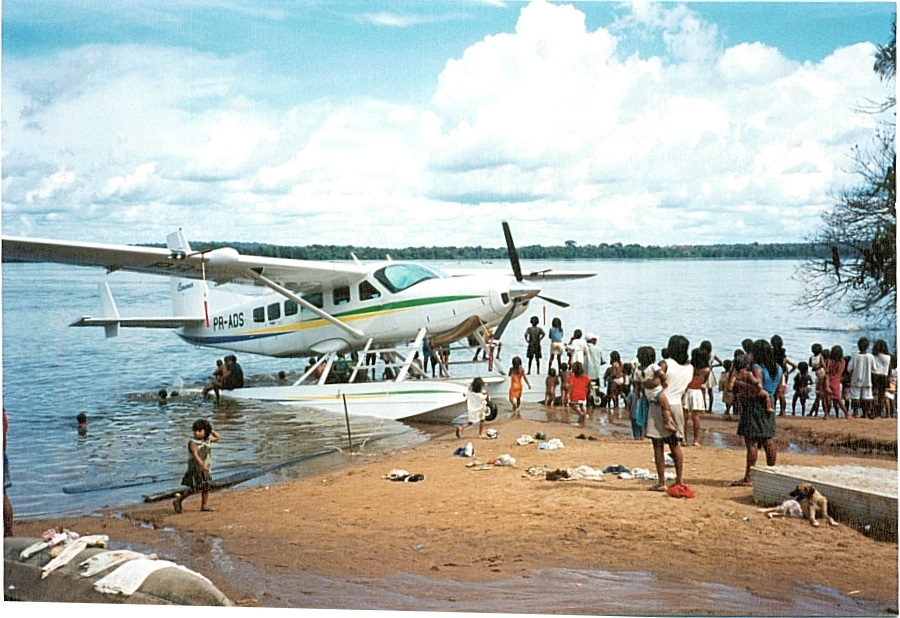 What message do you hope readers take away from this book?
Missionaries are real people--dedicated to service for God and yet imperfect like all of us. Another theme, which I hope didn't receive a soap-box delivery, was how a Christian can recognize God's call to some special service, like missionary life. How can you be sure enough to step out on that feeling and make it a conviction? You don't just wake up one day and decide living in the jungle and sweating for Jesus is a great idea. A person in that job without a calling from God will be supremely miserable.
What would you do differently if you were publishing this novel again?
I'd change the title. Love Takes Flight sounds like a pure romance story, and it's so much more than that.
What are you currently working on?
I'm having great fun on a contemporary novel set in a small town west of Fort Worth, Texas. Like every other novel I've written, it's inspirational romance, clean and uplifting with a satisfying ending. Ashley has been abandoned by her husband, who pressures her for a divorce. She goes to help her grandmother through chemo treatment--thus the working title Retreat to Shelter Creek--and get her life back together. Though wounded, she reveals her strength and the will to persevere. She will be aided in that pursuit by Austin Chism, whom she remembers from teenage summer visits. He's now a widower with challenges of his own. With the addition of his son Tyler and a pig named Beulah, the story warms up to an engaging romance.
Please give us a clip from the text of Love Takes Flight.
Sure. First, a short summary about Love Takes Flight. Volunteering in the Amazon to escape a broken heart, an American nurse re-examines her life's calling as she confronts hijackers, malaria, and her attraction to a certain missionary pilot.
Since the book has been reviewed in blogs before, I've extracted a new piece. It's from the floatplane hijack scene. Luke is the missionary pilot, and Aderson is a bad guy:
Concentrating on altitude, bearing, and river clearance, Luke ignored Aderson's questions. The plane came to rest in a straight stretch out in the middle of the river. Luke and Aderson popped the latches of their cockpit doors for ventilation.
From somewhere down near his side, Aderson pulled a gun. "Don't cut the engine. You get off here."
"Listen, man, you don't want to do this." Luke stalled for time, his voice low, calm, and controlled though his heart rate was off the charts.
"Get out. I fly from here."
"You're not certified to fly a Caravan. You'll kill yourself."
"I watched you, the takeoff speed, power settings, everything. I flew a pontoon type before. No problem. It's not so hard. Just keep it running."
"I'm not saying it's hard. But you need instruction first. A Caravan isn't a bicycle."
"Look, you get out. Now. I'm supposed to kill you, but..."
Luke wouldn't question that decision.
Aderson blinked as sweat dripped down his face. The gun, pointed at Luke, wavered as the river current rocked the floats.
"The Senhora Forte, she is your mother?"
"Yes. Are you acquainted with her?"
"She saved my mother's life when I was born. My father brought Mother and me, three days old, in a canoe because she had the childbirth fever. The Senhora used medicines, shots, and cared for her a week. Mother would have died if not for her. And probably I would have died a baby."
His criminal comrades charged forward from the back seats, each one with a gun drawn. Aderson put out a hand to halt them. "Don't shoot inside the plane." He sent a warning scowl to Luke. "Now get out."
Camille watched the scene with bug-eyes and gaping mouth.
Luke motioned to her. "The woman, too. She's a volunteer nurse from America. You don't want the CIA hunting you down." That was a good line. Most Brazilians feared the CIA was secretly flying over the Amazon and mapping the jungle for eventual conquest. The ploy seemed to work.
Aderson twisted around and looked her up and down. "Okay, take her. You swim to shore from here."
Luke managed a chuckle. "She can't swim from here. She'd never make it. She's scared to death of piranhas and jacaré. Let me taxi near the bank..." He whipped the plane toward a narrow, sandy break in the jungle growth. As he approached, an animal trail became visible. So much the better.
He pulled off his earphones and yelled above the engine's roar. "Camille, get ready to scramble. Squeeze out behind my seat. Now."
"What's happening, Luke?" Her voice trembled in a high pitch as she released her seatbelt.
"A hijacking." He shouted as calmly as possible, considering the gun directed toward his chest. "The nice man is going to let us out here. Get away from the plane and run for the woods without looking back."
Now I have to ask, how did you write so convincingly throughout the book about a floatplane on jungle missions?
Haven't you guessed? My husband is the real-life blue-eyed pilot. He had been a Navy pilot before the banking career, and returned to flying as a missionary. The story is in the nonprofit book, Flying for Jesus, also available on Amazon. I could never have written this book without his expertise.
With your globe-trotting years over, what is your life like now in Texas?
We're still involved in aviation missions, very active in our church, we're both Kid's Hope mentors and Stephen Ministers. I'm an alto in the choir, crochet with Prayer Shawl Ministry, and do freelance e-book and POD formatting, uploads, and line edits. Our adult son and daughter have provided five grandchildren, but they're all in distant states, so we take long road trips to visit them. Life is good—but still holds plenty of excitement.
LEAVE A COMMENT TO BE PLACED IN THE DRAWING TO WIN EITHER A PRINT COPY OF LOVE TAKES FLIGHT OR AN EBOOK COPY OF BOTH LOVE TAKES FLIGHT AND A SECRET LIFE BETWEEN NOW AND FRIDAY, APRIL 24TH AT MIDNIGHT MDT.
Love Takes Flight can be found:
Find Lee at:
blog

hundreds of Brazilian mission photos