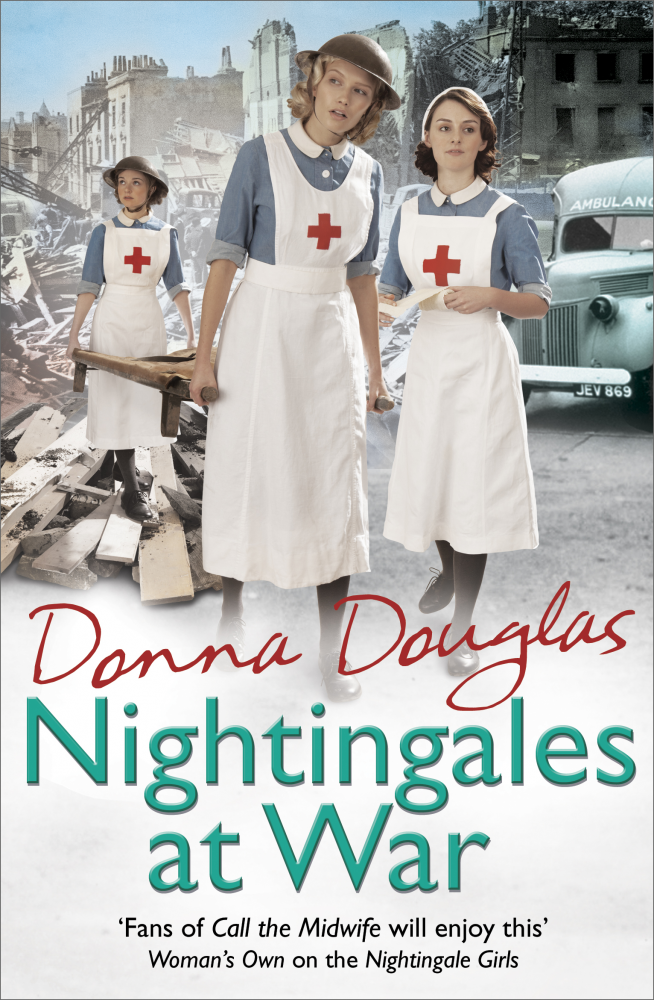 Feaured book: Nightingales At War
Author's name: Donna Douglas
Publisher: Arrow (part of Random House UK)
Genre: Historical fiction/Saga
Stand alone or series: Series (can be read as a stand alone books)
Target age: Anyone who enjoys reading about the way we were!
ALL THE WAY FROM "ACROSS THE POND," AUTHOR DONNA DOUGLAS STOPS BY TO TELL US ABOUT HER WRITING AND HER NIGHTINGALE SERIES.
DONNA IS OFFERING A GIVEAWAY OF AN AUTOGRAPHED COPY OF NIGHTINGALES AT WAR. CHECK BELOW TO SEE HOW TO ENTER TO WIN.
Welcome, Donna! What was your first job as a writer?
I don't know if you had them in the States, but over here back in the 1970s/80s we had photo love story magazines were very popular. They were like comic strips, but the story was told in photographs instead of drawings. My first writing job was creating these stories for a magazine called Oh Boy! I had to write the script, choose the models and go out with a photographer and shoot the story. As you can imagine, it was a great job for a young would-be author! Although I didn't realise it at the time, it taught me a lot about the whole storytelling process, including plotting, creating tension and writing snappy dialogue.
Tell us about your Nightingale series.
It's a series of novels set in an East London hospital in the 1930s, leading up to and including the war years, and it follows the lives of the nurses who work there. It's a bit like Call The Midwife, but set a couple of decades earlier, when medicine was very different. Nursing in those days was a strictly regimented way of life; nurses worked 14 hour shifts and lived in under the watchful eye of a Home Sister. It was tough, yet many of the retired nurses I've spoken to say it was the happiest time of their life. They made lifelong friends, and in spite of all the strict rules they managed to have a great deal of fun. I've tried to capture some of that warmth, fun and friendship in the Nightingale books, as well as the life and death drama of working in a hospital. Even though it's a series, each book can also be read and enjoyed on its own (although of course I hope people will read them all!).
What inspired you to write about nurses in 1930's London?
Well, I'd like to say it was all my idea, but sadly it wasn't! I had written a number of 'chicklit' type novels when my agent asked if I would like to try my hand at writing an historical series. She knew a publisher who was looking for a series set in a hospital and she wondered if I'd like to have a go. Although I love reading historical fiction, my first reaction was – why? But in the end I agreed to do some research into nursing in the 1930s, just to see if it took me anywhere. And I soon realised that not only was there an amazing story to be told about these women, but that I wanted to be the one to tell it. As I researched more, so the original Nightingale Girls came into my mind; a sassy working class East End girl wanting to better herself, a wealthy heiress looking to escape the confines of her aristocratic life, and a shy girl who had been pushed into nursing by her overbearing mother. Once those three got together, the story took off from there.
What was the most interesting part about doing the research for this series?
Without a doubt, it was hearing the fascinating stories of the women who nursed at that time. The Royal College of Nursing has a wonderful oral history archive, full of accounts from nurses who trained and worked right from the time of Florence Nightingale herself. I spent many days there, going through them all to make sure my story was as accurate as possible. As well as the 'paper' research, I also interviewed lots of retired nurses. They told me some wonderful stories, many of which have made it into the books.
What are your favorite and least favorite aspects of the writing process and why?
My favourite aspect is research. I love digging out obscure facts, finding that missing piece of the puzzle that will bring my story to life. And I love it even more when my research inspires my story to take a completely new direction. Least favourite? The fact that I never have enough time. I write two books a year, so I always seem to be up against a deadline!
Even though you are a UK based author, are your books popular in the United States?
Their popularity is growing, I think. They're available mostly as ebooks, although you can get paperback copies via Amazon. They're very popular with fans of period dramas such as Call The Midwife and Downton Abbey.
What is your next project?
I've just published my sixth Nightingale book, Nightingales At War, and I'm currently working on the seventh. It's another wartime book, and it follows the nurses as the London hospital is evacuated down to the countryside. They end up in a requisitioned country house, which the hospital has to share with a Royal Air Force squadron. So I'm currently researching World War 2 aircraft, which is interesting!
Thank you for having me on your wonderful site, Patti. I hope you and your readers enjoy my books!
Thank you so much for spending time with us, Donna!
Find Nightigales at War here
LEAVE A COMMENT TO BE PLACED IN THE DRAWING TO WIN AN AUTOGRAPHED COPY OF NIGHTINGALES AT WAR BETWEEN NOW AND FRIDAY, JUNE 5TH AT MIDNIGHT MDT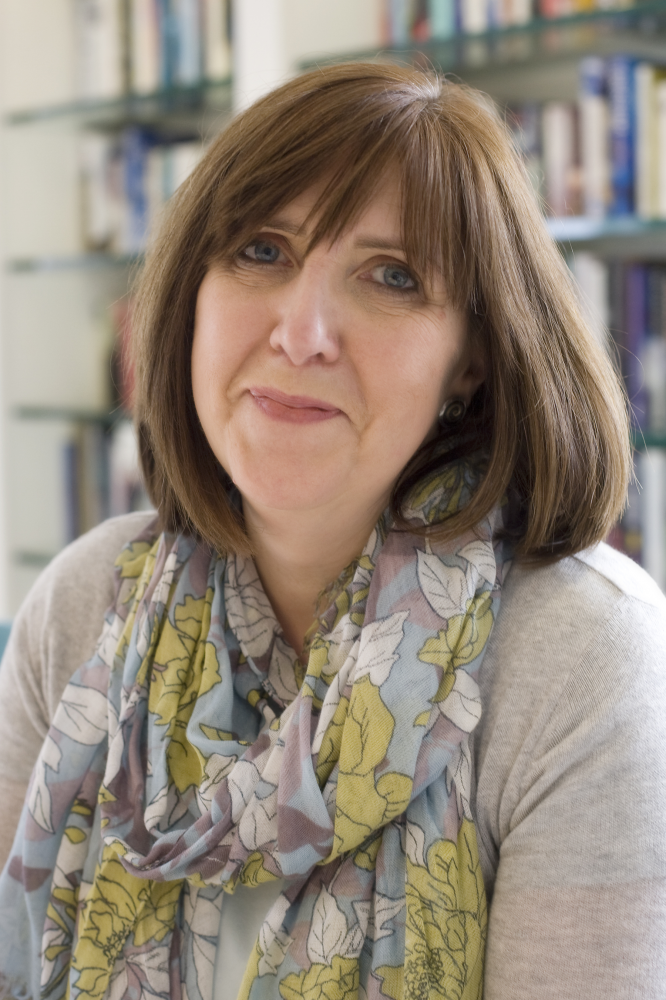 Donna Douglas is the author of the Sunday Times bestselling Nightingale books, a series of novels set in an East End hospital in the years leading up to the Second World War. She started her career writing photo love stories in teenage magazines and worked as a women's magazine journalist before becoming an author. Her most recent book, Nightingales at War, was published in May. Donna was born in London, but now lives in York with her husband. When she isn't writing, she likes walking, reading and watching movies.
Find Donna on the web: