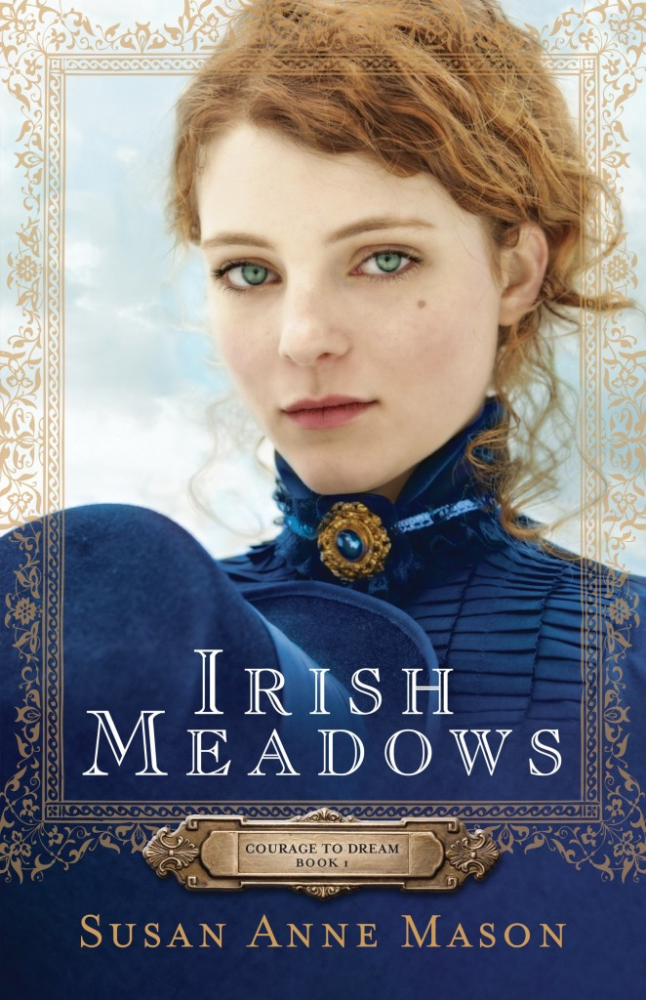 Title of book: Irish Meadows
Author's name: Susan Anne Mason
Publisher: Bethany House
Genre: Historical Romance
Stand alone or series : Book 1 in the Courage to Dream series
Target age: Teens and up
I'M PLEASED TO WELCOME AUTHOR SUSAN ANNE MASON. SUSAN SHARES INSIGHT INTO HER NEWEST RELEASE, IRISH MEADOWS.
Sue, the last time you visited (you stopped by the Over 50 Writer for a chat just before Christmas in 2014), you had published two books in four months after a long hiatus from writing. Tell us about your latest release, Irish Meadows.
Irish Meadows is my first historical romance. It centers on the O'Learys, an Irish family in 1911, who own their own horse farm, where they breed, board, and train race horses. The patriarch, James, is in a bit of a financial bind due to the ban on gambling and horse racing in the state of New York. He is determined that his two older daughters will make advantageous matches that will not only help him keep Irish Meadows afloat, but will retain their good standing in society. Both girls, however, have other ideas! The book contains two distinct romances, one for each O'Leary sister.
Since Irish Meadows centers around a horse farm, readers would wonder if any of the events in the book are based on your own experiences with horses.
Unfortunately, no! I've only been on a horse twice in my life. But I love movies and stories about horses. And I hope I did a fairly good job in depicting the farm.
I love that your books have a diversity of settings. Rainbow Falls, North Dakota (Wayward Hearts) to Long Island, New York, is quite a change. What sparked your interest in a story set out on Long Island?
I researched where a lot of Irish immigrants settled and New York was right up there along with Boston. My own Irish ancestors settled in Brooklyn, NY. However I needed an area where a prosperous family would live. Further research turned up the area of Long Island which came to be known as the Gold Coast. A lot of wealthy new Yorkers built summer homes on Long Island. Though this area didn't reach its peak of popularity until the 1920s, many mansions were built in the 1910s. It seemed a good fit!
As a resident of Canada, what do you find to be the best research source for settings in America? Have you visited any of the settings for your books?
I am a "Google-maniac"! LOL. I research on-line until I'm crossed eyed sometimes. And yes, this spring when my husband and I were celebrating our 30th wedding anniversary, I planned a trip to New York City to get in a little research as well! We had a blast visiting St. Patrick's Cathedral and the Fire Department Museum. I also loved visiting Ellis Island where most of the immigrants passed through before being allowed into the country. Seeing the old brownstones, the Bellevue Hospital, and of course the Statue of Liberty by boat, as my characters in Book 2 of the series do, was almost surreal!
Readers often wonder how authors arrive at their characters' names. What is the story behind the naming of the O'Leary sisters?
I made long, long lists — first of all the Irish surnames I liked. Then one list each for male characters and female characters. I LOVE the name Brianna so she was easy (although I did initially have her called Brigit, but that just wasn't as romantic).I also used some of my relatives' names. Colleen is a very common Irish name (I have a cousin named this) and her mother was Beatrice, which I used for Rylan's mother's name!
What is your next project?
My next project is Book 2 : A Worthy Heart, which is Adam O'Leary's story. It's due out in early 2016. And I'm busy working on Book 3, working title Love's Healing Grace.
Thank you so much for stopping by to spend some time with us, Susan. I grew up on Long Island, so Irish Meadows has been added to my TBR list!
Book cover blurb
Irish immigrant James O'Leary has spent his life building Irish Meadows into a thriving horse farm and is not about to let hard economic times threaten its success. He intends for his daughters to marry prosperous men—ones who will secure the family's rightful place in society, and at the same time, guarantee the future of Irish Meadows. Both girls, however, have different visions for their futures.
Brianna and Colleen O'Leary know their father expects them to marry well. Yet despite his wishes, Brianna, the quieter sister, dreams of attending college. Vivacious Colleen, meanwhile, is happy to marry—as long as her father's choice meets her exacting standards. When stable hand Gilbert Whelan returns from college and distant family member Rylan Montgomery stops in on his way to the seminary in Boston, the two men quickly complicate everyone's plans. It will take every ounce of courage for both sisters to follow their hearts. And even if they do, will they inevitably find their dreams too distant to reach?
Find Irish Meadows on Amazon and Barnes and Noble.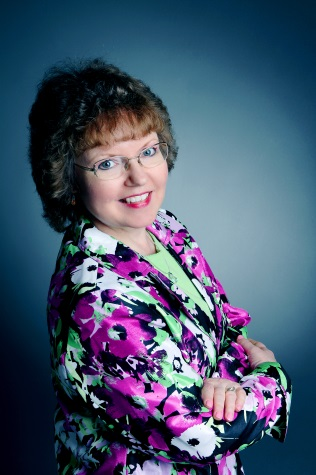 Susan Anne Mason describes her writing style as "romance sprinkled with faith." She loves incorporating inspirational messages of God's unconditional love and forgiveness into her characters' journeys. Irish Meadows won the Fiction from the Heartland contest sponsored by the Mid-American Romance Authors chapter of RWA.
Susan lives outside Toronto, Ontario, with her husband, two children, and two cats. She loves red wine and chocolate, is not partial to snow even though she's Canadian, and is ecstatic on the rare occasions she has the house to herself. In addition to writing, Susan likes to research her family history on-line, and occasionally indulges in scrapbooking. Visit her website to learn more about Susan and her books.