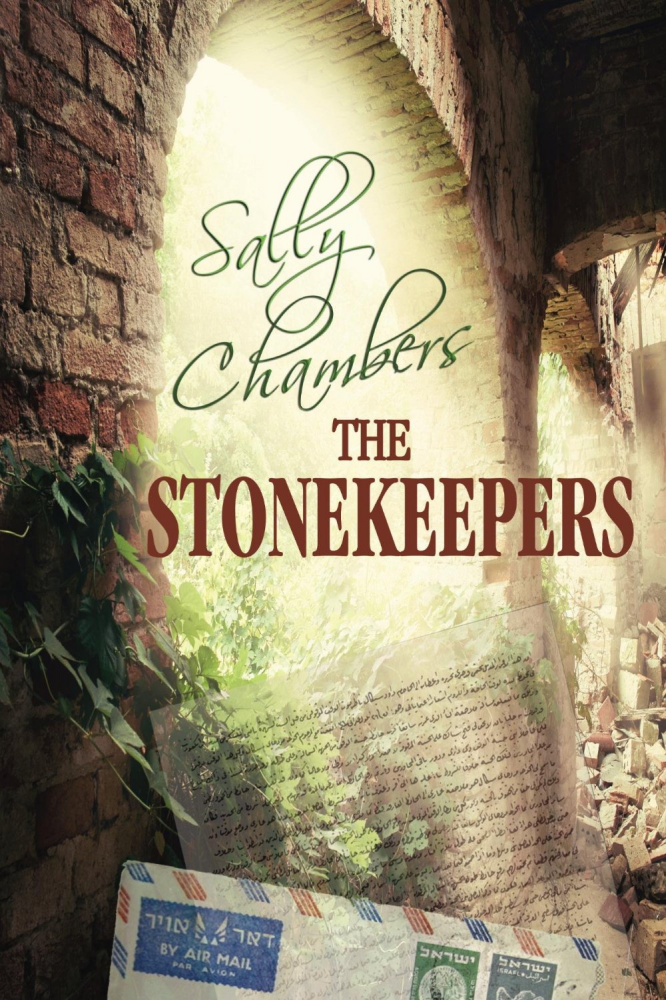 FEATURED BOOK: The Stonekeepers
AUTHOR: Sally Chhambers
PUBLISHER: Elk Lake Publishing
GENRE: Inspirational Contemporary Suspense (with a thread of romance)
SERIES OR STAND ALONE: stand alone
TARGET AGE: Young Adult/New Adult—women of all ages
I AM THRILLED. TO WELCOME AUTHOR SALLY CHAMBERS. SALLY GIVES US A GLIMPSE INTO HER DEBUT NOVEL AND SHARES SOME ADVICE ABOUT RELATING TO YOUNG PEOPLE.
SALLY IS OFFERING A GIVEAWAY OF A PRINT COPY OF THE STONEKEEPERS TO TWO WINNERS! CHECK BELOW TO SEE HOW TO ENTER TO WIN.
Welcome, Sally! Tell us what inspired you to create your novel, The Stonekeepers.
Thanks for inviting me to join you, Patti! It's great to be here on your porch. You have me smiling because the inspiration for the novel, The Stonekeepers, came one gorgeous autumn morning as I sat on the front porch of our little house on a mountainside in North Carolina.
I had a mug of hot coffee in one hand and a magazine in the other when I was stopped short, intrigued by a single word, a young woman's name. Sudden inspiration for a character sent me flying inside to the computer and into a story.
But the story only began there. It didn't come full blown with a beginning, middle and end—it took years to finish—but my imagination was on fire for that book. It wasn't ready, nor was I, for its creation to happen quickly. Retirement, writing another novel and a half, devotionals, short stories, poetry, along with online courses, critiques, editing, and my husband's near-fatal illness, held back the birth of The Stonekeepers. This story was shaped in the Lord's timing, in his way, and the years of "wait" were worth every moment.
Wow, Sally, you traveled quite a journey to complete The Stonekeepers. What elements in the story will appeal to women?
Here are a few:
The element of suspense. Not knowing what lies around the corner of every chapter ending when I leave you hanging as high as the pile of laundry you're ignoring so you can keep reading. ☺
The element of romance. Main character, Lexi, does her level best to shove any idea of romance under the rug—she's got enough going on getting ready for college—along with suddenly finding out there is a lot more in her past than she's been told.
The element of faith. Faith is as naturally present as the light of day throughout the story. Faith shines, wavers, strengthens and doubts within some of the characters' feelings and emotions, in what they face. And there's a dark void where it is not within other characters. Protagonist, Lexi's, faith gets stretched with what she lives through, many times wavering, but strengthens and grows as she trusts the Lord.
The element of surprise. The Stonekeepers is a twisty tale. Lexi is as surprised as you are over what she learns about her past, and the choices, risks, and dangers she finds herself confronted with.
Readers can anticipate a lot of meat to sink their teeth into in your story. Are any of the characters in The Stonekeepers modeled after the person you were as a teen?
I didn't deliberately set out to model any of the characters after myself, but yes, there are a few facets of my main character that mirror my teen years. Lexi and I love children and animals. We quietly struggle with self-confidence, pray, use the computer for our love of research, and we both like being on time (she's better at that than I am though).. We both like cars, especially convertibles, and to walk on the beach,
Hmm. After saying all that, I'm a little surprised at how those similarities really did slip into Lexi's character!
Having grown up on the south shore of Long Island, I can certainly identify with those walks on the beach. You've been successful in using an unusual number of interesting points of view from various characters in your novel. Can you share some information with us?
I'd love to! I gave one of Lexi's two best friends, Ridge, the story's hero, his own scenes in his point of view, and managed to keep Lexi's parents somewhat in the background and gave them no POV. But I gave in to my antagonists—all two and a half of them. I say "a half," because one of the trio manages to open his mind and heart to changing his ways.
As The Stonekeepers was written, these three characters made a very convincing argument for pushing their way into the story. They insisted readers would like to learn firsthand who they were and their motivation for doing what they did—right or wrong. As a result, each of the three have their own POV scenes and each scene has its place in propelling the story forward.
All male, the key "dark player," Greyson, is a young attorney in his father's law firm in Nantucket. The second, Rick, is the college dropout buddy of the attorney, and the owner of a Boston furniture store. And the third, Salim, is the son of a wealthy oil tycoon residing in Saudi Arabia. Salim will soon attend a well-known U.S. university to complete his education.
These bad boys got their way. They received their "fifteen minutes of fame" in the story—but not before my threat to dispatch every one of their literary lives if they so much as threw in a single line of confusion!
Sounds like you fought a brave battle with your characters, Sally! How do you feel adults can help young people strengthen their faith?
You can help simply by living your life of faith openly before them, Bible visible and used. Listen to them. Support, encourage, lead them to the answers to their questions. When they waver, dig into the Word and challenge them with finding the truth and strength. Let them know that we honestly don't know all the answers, but that God does and we trust Him. Point them to books, fiction and nonfiction, you've read that have inspired and help you grow in your faith. Encourage them to stay involved with church activities and youth groups. Involve them in volunteering where there's a need. Share your own experiences as you grew in faith. Offer to teach or help where you have a heart for youth. Pray for them and with them—out loud if you can—so they can hear your faith.
When I mentored teens who were at high risk of dropping out of Jr. High school, those were the things I tried to do in the few hours a week I had with them. You can only pray and try. But sometimes you get to see and feel results when one of those precious girls almost literally runs into you in a store many years later. Amazement, joy, words, and hugs!
Wonderful advice, Sally. Thank you for sharing and for spending time on Patti's Porch today.
Thanks, Patti, for the opportunity to share so much with you and your blog readers! I've enjoyed my time on your porch.
Bookcover blurb for The Stonekeepers
For the past eighteen years, Lexi Christensen has been sheltered from the truth by a soft-cushioned life of normalcy, until the contents of an envelope link her to an ancient vow. All Lexi wants is to get out from between the vise grips of her suddenly protective parents, rescue an historic mansion before she leaves for college, and stop herself from falling in love with the man her best friend claims to love. But finding the envelope thrusts her into difficult and dangerous choices. Someone knows more about Lexi's heritage than she does, wants what she's found, and threatens her life to get it.
As her future twists into an incredible mission that propels her from her sand-ringed island home to a foreign mountaintop, Lexi is in a race against both time and danger. Her faith may be strong, but is God asking too much?
LEAVE A COMMENT TO BE PLACED IN THE DRAWING TO WIN A COPY OF THE STONEKEEPERS BETWEEN NOW AND FRIDAY, OCTOBER 30TH AT MIDNIGHT MDT. TWO WINNERS WILL BE SELECTED!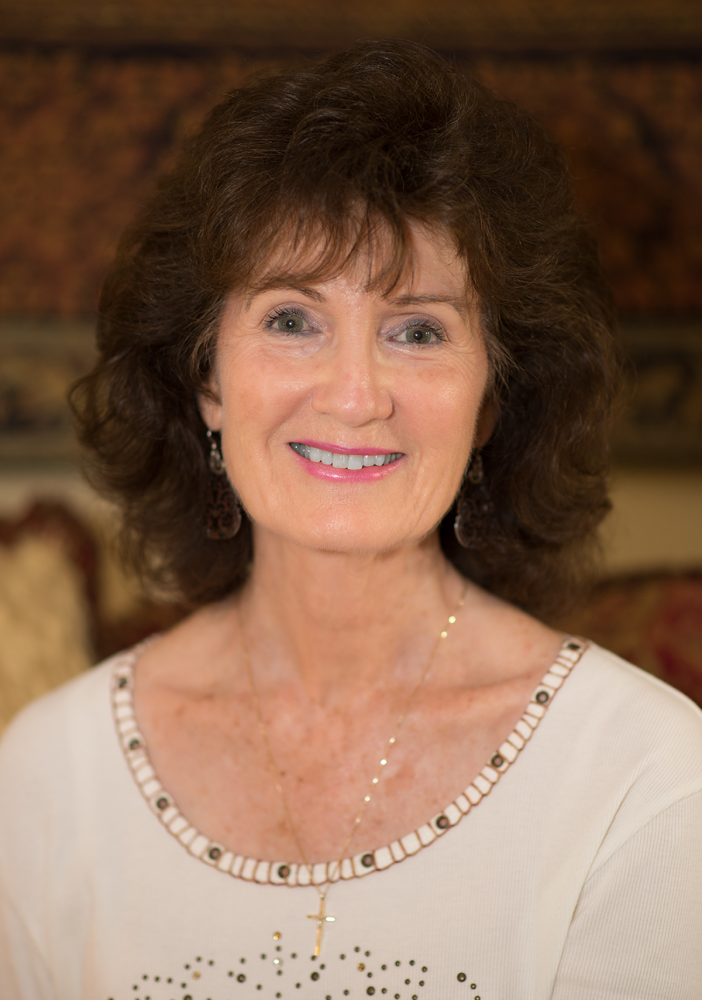 Sally Chambers and her husband call Florida, home. A business owner, she retired after a career in insurance and returned to her first love, writing. Sally enjoys writing inspirational contemporary suspense novels woven through with light romance for YA/ NA—women of all ages. She loves to walk—on the beach, on mountain trails, her own back yard—anywhere she can take a few photos of God's beauty in nature. Connect with Sally on the web: