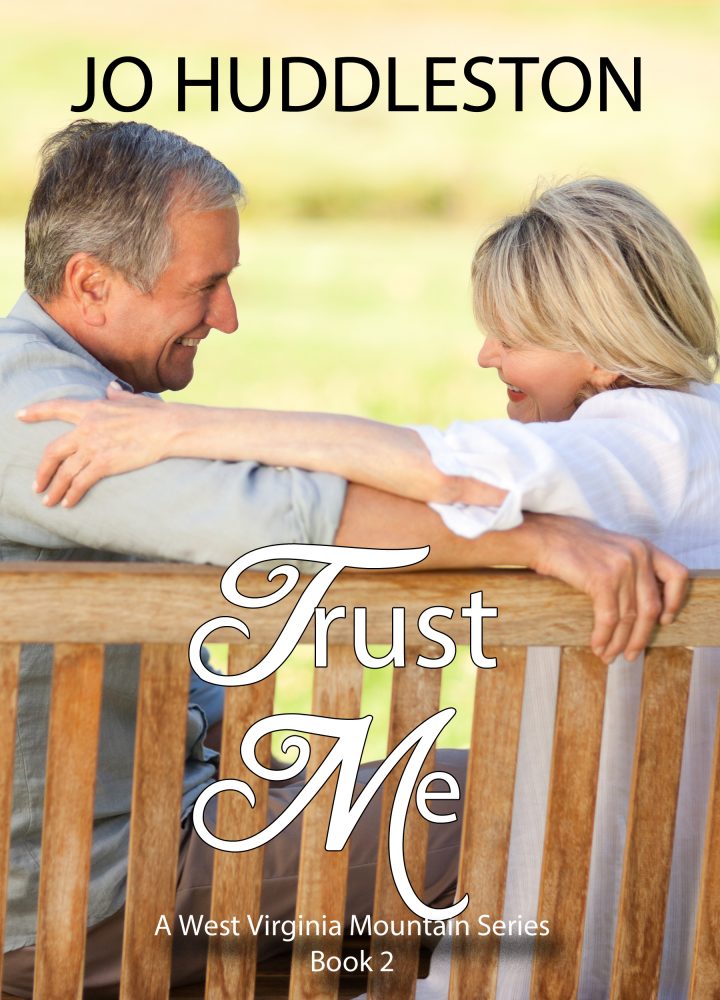 Title of book: Trust Me
Author's name: Jo Huddleston
Publisher: Forget Me Not Romances (a division of Winged Publications)
Genre: sweet Southern historical romance
Stand alone or series: book #2 in the West Virginia Mountains series
Target age: young adult-adult
I'M DELIGHTED TO WELCOME MULTI-PUBLISHED AUTHOR JO HUDDLESTON TODAY. JO SHARES SOME FACTS ABOUT HERSELF, HER WRITING LIFE, AND HER NEW BOOKS.
JO IS OFFERING A GIVEAWAY OF AN EBOOK COPY OF TRUST ME. CHECK BELOW TO SEE HOW TO ENTER TO WIN.
Jo, you have quite an impressive history of published work, including novels, non-fiction, magazine articles, and devotions, to mention a few. What sparked your writing career?
The idea of a writing career blossomed during college when I studied for a minor in English. Of course life—work, husband, children—got in the way while a writing career simmered on the back burner of my mind, never going away. When my first grandchildren came along I decided to put that English minor to work and started writing. I did this without studying the writing craft, and rejection letters returned to me in rapid succession. Then I got serious and studied craft books, attending at least one writers' conference each year. I was traditionally published first in nonfiction—magazine articles, and then books. After a lengthy health scare, my first novel was traditionally published twenty-two years later—all my novels are sweet Southern historical romances.
Congratulations on your perseverance through what must have been some challenging obstacles, Jo. What kind of inspiration can readers expect to find in your work?
My readers tell me my nonfiction offers them spiritual tonic and hope. My novel readers tell me my books aren't preachy at all but are captivating, fast-paced, uplifting, and heartwarming stories of faith and family.
Spiritual tonic. I like that! Do you weave personal experiences into your writing?
Yes, many times I weave personal experiences into my nonfiction books. In my novels I have drawn from stories told by my ancestors, and also from my travels and living in several states in the Southeastern United States.
Writers who share their own personal experiences are a blessing to readers! Your faith is an important part of who you are. How do you demonstrate your faith in your writing?
The redeeming story of God's pursuing love is the foundation in all my novels.
What a wonderful message to convey to readers through story. The paperback and ebook version of your second book in the West Virginia Mountains Series, entitled Trust Me, released recently. Tell us about this book/series.
The first book in the West Virginia Mountains series, Wait for Me, is set in a southern West Virginia coal mining area and later follows characters to the northern part of the state. After researching for this novel, I could write compassionately about the lifestyle of the coal miners and their families in the 1950s. The second book in this series, Trust Me, continues the story with a couple of new characters added.
Sounds like an interesting subject for an engaging series. You have a new release entitled Simply Christmas, co-authored with Vickie Phelps, which is available now on Amazon. How is this Christmas book different from other Christmas books?
How Simply Christmas is different from other Christmas books is right there in the title and back cover copy: The book is an invitation to the reader to take a fresh look at the holiday. Vickie and I share our thoughts on the season in hopes that Christmas will be a time of joy and reflection for individuals and families instead of commercialized chaos. Simply Christmas urges the reader to keep their celebration simple and grounded in the genuine reason for the holiday—God's gift of His Son to the world. Simply Christmas will make a great gift book—to yourself or to your friends and family. The book is available in paperback at Amazon.
I agree, Simply Christmas would serve as a great gift book. What is your next writing project?
I'm writing the third and final book in the West Virginia Mountains series that takes place in 1960. Incidents in the world of 1960 will impact the lives of my characters. Life becomes not as simple and secure as it was in the 1950s. The working title for this third book is Promise Me.
Jo, thank you so much for stopping by Patti's Porch. I thoroughly enjoyed your visit and I'm sure readers will too.
Back cover blurb for Trust Me:
West Virginia, 1960
A mine owner. An elegant lady.
Seductive voices that scoff at trust.
Loreen Fletcher has suffered heartbreak. She resolves never to trust a man again. She has earned a respected position with no help from anyone, especially not from a man. At thirty-six, Loreen knows loving brings inevitable misery, and she won't pick at that scab again.
Claude Capshaw's life has taken another detour. Things that drove him no longer motivate him. Nothing fulfills him anymore—except that elegant lady at West Virginia University. Why won't she trust him when he tells her he'll never betray her?
LEAVE A COMMENT TO BE PLACED IN THE DRAWING TO WIN AN EBOOK COPY OF TRUST ME BETWEEN NOW AND FRIDAY, NOVEMBER 6TH AT MIDNIGHT MDT.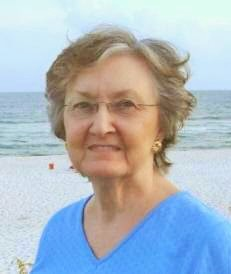 Jo Huddleston is an Amazon Top 100 Bestselling author of books, articles, and short stories. Novels in her West Virginia Mountains series and her Caney Creek series are sweet Southern historical romances. Her novels are endorsed by Amanda Cabot, Cara Lynn James, Sharlene MacLaren, and Ann Tatlock. She is a member of American Christian Fiction Writers, the Literary Hall of Fame at Lincoln Memorial University (TN), and holds a M.Ed. degree from Mississippi State University. Learn more at Jo's website, where you can sign up for her mailing list and newsletter, connect with her on social media, and read her blogs. Connect with Jo:
Website and Christian authors' books
Purchase link for book 3, Trust Me
Amazon link for all of Jo's books