Featured book: Voice in the Wilderness
Author's name: H L Wegley
Publisher: Trinity Press International
Genre: Political Thriller (with romance)
Stand alone or series: Against All Enemies #1
Target age: suitable for 18+, primary audience 35+
IT IS SUCH A PLEASURE TO WELCOME AUTHOR H. L. WEGLEY BACK TO PATTI'S PORCH, WHERE HE SHARES HIS HEART ABOUT HIS PASSIONATE LOVE FOR AMERICA, WHICH SPARKED THE INSPIRATION FOR HIS NEW AGAINST ALL ENEMIES SERIES.
HARRY IS OFFERING A GIVEAWAY OF WINNER'S CHOICE OF EBOOK OR PRINT COPY OF VOICE IN THE WILDERNESS. CHECK BELOW TO SEE HOW TO ENTER TO WIN.
A Message from the Voice in the Wilderness
by
H. L. Wegley
If you're like me, you've been alarmed at the course the US has taken for the past decade. As a veteran, a patriotic American, and the grandson of immigrants who literally kissed the ground when they disembarked on Ellis Island, it breaks my heart to see the things that made this nation good and great being stripped away. If this is not stopped now, our grandchildren will never know the joy of growing up in a nation where good and right really are good and right—where they haven't been inverted—a nation where people are free to speak and write what's in their hearts, minds, and imaginations without the enslavement to the federal government caused by abandoning our Constitution, with its acknowledgment of God-given rights, and by codifying radical political correctness as law.
We need good people, people of conviction and courage, who will stand face-to-face and toe-to-toe with evil and give their own "Evil Empire Speech," calling evil what it is to its face.
We especially need young people who will do this, young people who are not willfully ignorant of the great war between right and wrong being waged in our society. We need young people who are not so enamored with technology that they waste hours sending the equivalent of 19th century Morse Code on 21st century devices to virtual friends, discussing pop culture trivia while America burns.
We need young people like the two main characters in Voice in the Wilderness.
We need heroines like beautiful, brilliant, 21-year-old, KC Banning, labeled a domestic terrorist because she can incriminate a president who is plotting tyranny. Though threatened with death, she refuses to abandon the struggle against evil.
And we need young men like Brock Daniels, a 24-year-old writer whose blog exposes the evil in our nation and gives hope to the people by pointing them back to our moral compass, the absolute truths that can only come from a transcendent source, the Author of Truth.
Like John the Baptist, the original voice in the wilderness, Brock cries out for Americans to repent, to turn back to what is good, and to oppose evil. Like Herodias, the president wants Brock's head.
I can craft Brock Daniels, Voice in the Wilderness, but only you, the readers, can bring Brock to life by reading, understanding, and acting on his message. Readers, America needs you, desperately.
There is an incredibly moving song, When America Is Not America Anymore, by Scott Wesley Brown. Please
and listen to the words.
After you've listened to it, you'll probably be ready for your Voice in the Wilderness. Look for him to appear in a couple of months, somewhere in cyberspace. Yeah, really. He'll be blogging soon, but I hope the powers that be don't want his head.
But let's try to end on a positive note. There's a song by a popular trio, Phillips, Craig, and Dean, that illustrates what it feels like to be free from whatever enslaves us. The song goes soul deep, first taking us into the darkness and despair of depravity, then bursting out into a joyous anthem of salvation that repeats the title of the song, This Is How It Feels to Be Free. Here's a link to it. Crank up your speakers or buds, go full screen,
and try to remember what it used to be like here in the USA:
I've felt the freedom of salvation, but it's been a while since I've felt true freedom in America and the exuberant joy it brings. I want it back, badly. How about you?
Book cover blurb for Voice in the Wilderness:
What if your blog could save the nation, but posting to it might cost your life?
As catastrophes drive the US into martial law, all eyes are on America, waiting to see what emerges. KC Banning, network specialist, discovers President Hannan's tyrannical plans and is branded a terrorist, sending her fleeing the Beltway to find her childhood soulmate and protector, Brock Daniels. Brock, a writer and man of faith, gives CPR to a dying nation through his blog, which is read by military members still loyal to the Constitution. But starting a grassroots insurgency while reconciling KC's and Brock's broken relationship proves difficult. When Hannan sends Special Forces to kill Brock and KC, starting a war in the Central Oregon desert, reconciliation, like staying alive, might be impossible.
Two extraordinary people … born for a time such as this.
Set in Washington DC and near Crooked River Ranch in the Central Oregon desert, Voice in the Wilderness, Book 1 of the Against All Enemies Series, is a political thriller, with romance, about two people who must decide if they're willing to sacrifice their lives to prevent the USA from becoming the Dystopian States of America.
LEAVE A COMMENT TO BE PLACED IN THE DRAWING TO WIN A COPY OF VOICE IN THE WILDERNESS BETWEEN NOW AND FRIDAY, NOVEMBER 20TH AT MIDNIGHT MDT. (The printed copy will be an ARC, which is the completed book with no known errors, but the endorsements page is blank.)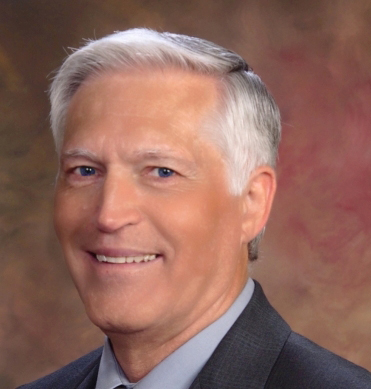 H. L. Wegley served as an Air Force Intelligence Analyst and a Weather Officer. In civilian life, he worked as a research scientist, publishing in the scientific literature, then developed Boeing computing systems for 20 years before retiring near Seattle. He is a multi-published author with a 4-book inspirational thriller series, 2 nonfiction books, and 4 more novels on the way. Find Harry online: