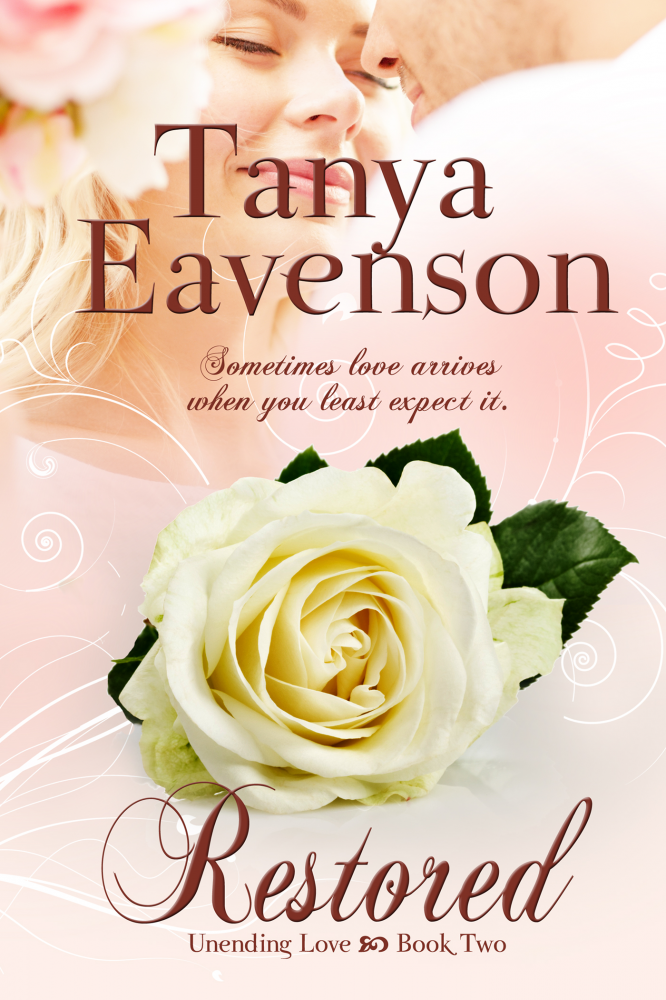 TITLE OF BOOK: RESTORED
AUTHOR: Tanya Eavenson
PUBLISHER: Clean Reads
GENRE: Inspirational Contemporary Romance
SERIES OR STAND ALONE: Unending Love Series
TARGET AGE: 18-120
I AM PLEASED TO WELCOME AUTHOR TANYA EAVENSON. TANYA SHARES HOW FICTION HELPED HER DEAL WITH A HARSH REALITY IN HER OWN LIFE.
Back in February of 2014, I was up late one night writing a post. It was difficult to say the least, spilling my heart and fears onto the page. So much so I almost didn't send it, but I'm glad I did, and I want to share it with you. ~ Tanya
From Fiction to Reality
by
Tanya Eavenson
Ever had those moments when you're reading a novel and it's as if the author wrote the story line, the characters, or included verses just for you? When your world turns from fiction to reality by a flip of the page?
At the beginning of December I took a novel from my book shelf, snuggled on the couch with a blanket, and began to read. The title of the novel is called The Rancher's Reunion by Tina Radcliffe. The hero in the story is Will, and he has a hereditary disease that caused him to fear, not only his future, but in trusting God. And that's when God used this story to speak to me.
"I'm scared, Annie."
"I know, Will. I know." She blinked back the moisture pricking her eyes.
"No, Annie. I don't think you do. I'm not just scared. I'm terrified."
And I understood Will's fear. Weeks prior to reading this novel, my doctor told me I have cancer. It's a single word that can change the course of your life, emotionally, physically, but not only yours, others around you. And though I knew God's presence would be with me no matter what the future held, my desire to write or edit anything had vanished. Honestly, I wasn't sure I wanted to write anymore with my future so uncertain. I wasn't just scared, but terrified my time with my family would be shortened.
But as I continued to read Will's story, God's whispered words, Do not be afraid of things you cannot control, pray, and continue your call to write, took hold and draped around my heart.
I knew at that moment this book was meant to be read at this appointed time. That God was leading me to give Him every single fear, open my laptop, and begin to write again.
It's been three weeks since I've been back to writing, and editing. It's been slow going, but I've given my fears to God the only way I can. Like Will and Annie's story, doing it God's way. Day by day. Moment by moment. For the rest of my life.
~****************
Since this post was written, I've learned that if we share our hopes, dreams, and fears with others, God will bring people right alongside us to minister when we need it most. I can't begin to describe the emotions or the tears of thanksgiving I shed for each of the comments, prayers, or well wishes I received from this post. But I pray I can encourage you to not let your fears stand in the way of what God has in store for your life. Sometimes the road is easy. Sometimes it's hard. Just remember God's words in Jeremiah 29:11 when it says, "For I know the plans I have for you," declares the Lord, "plans to prosper you and not to harm you, plans to give you hope and a future."
From fears to hopes and dreams, this is where RESTORED was born, out of surrender to the Lord.
For with God, nothing is impossible.
Is something in your life causing you to fear the future or the unknown, and possibly keeping you from what God has in store? If so, let me encourage you because you're not alone. Give it to God. Second by Second. Minute by Minute. He's always there for you with waiting arms.
Blurb for RESTORED:
Sometimes love arrives when you least expect it.
Dr. Steven Moore is known nationally for saving lives. If only he could save his own. Unable to deal with his cancer prognosis, he retreats to a happier time in his past—to the woman who once stole his heart.
Four years after the death of her beloved husband, bookstore owner Elizabeth Roberts still struggles to sustain her faith and joy in the Lord as she raises her two sons. She strives to find a way through her family's grief, never suspecting a man from her past might offer hope for her future.
But how can there be a future when he's only come to kiss her and says good-bye?
Buy Links: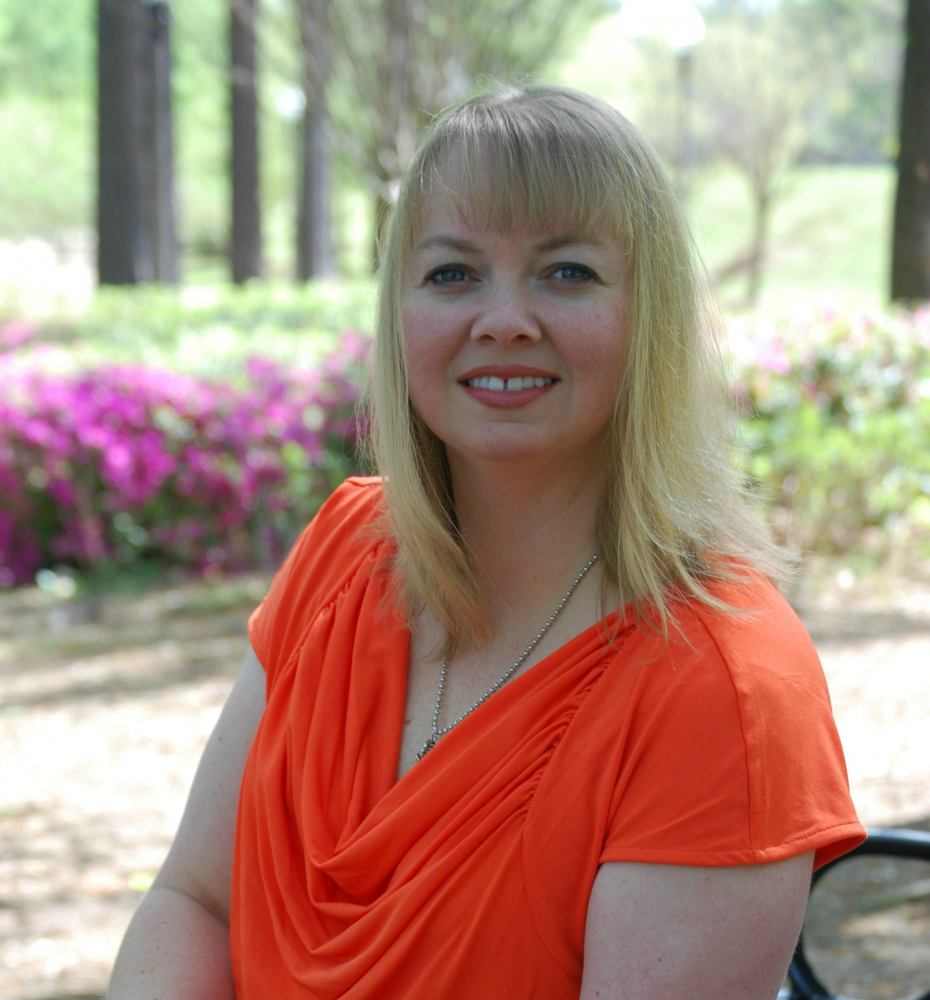 Tanya Eavenson enjoys spending time with her husband, and their three children. Her favorite pastime is grabbing a cup of coffee, eating chocolate, and reading a good book. Tanya is a member of American Christian Fiction Writers, Word Weavers International, and writes for Christ to the World Ministries. You can find her at: