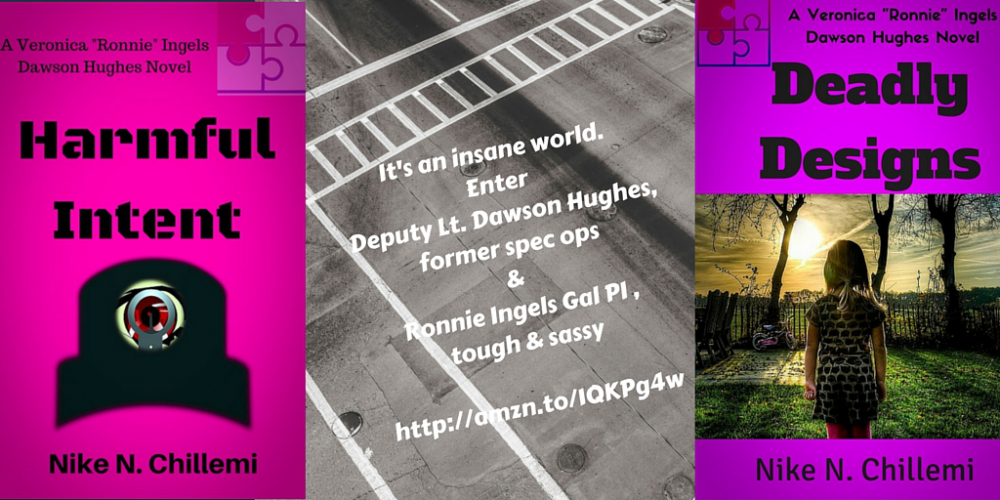 Manners Are Golden ~ What the Bible Says
by
Niki Chillemi
I'm certainly no Ms. Manners, but I do believe basic courtesy helps everyone get through life with greater ease. If we look to the Bible, I think we will see the roots of modern etiquette and protocol. Both the Old and New Testaments have no shortage of teachings on proper behavior. Going all the way back to that time, humans have known, as Captain Kangaroo often said, "Please and thank you are the magic words."
I love the way the Living Bible puts the "golden rule," as given to us by Jesus (Matthew 7:12 ~ Do for others what you want them to do for you. This is the teaching of the laws of Moses in a nutshell.
The world today has grossly neglected manners, much to its loss. Ah, well, you might say, "Etiquette has changed." We don't need to do a lot of stilted things that people used to be forced to do. My answer to that is the rules of etiquette so important to making something of yourself in years gone by were written on paper. Courtesy is written in our hearts.
I believe many a relationship has faltered because one or both parties treats associates, acquaintances, and strangers with more respect and courtesy than they do their loved ones. The old adage, 'familiarity breeds contempt,' is true enough. It's also very sad when applied to relationships between couples and within families.
Two things we need very much to get back to are common courtesy and common sense. These two are not very common at all anymore and would do us a world of good. Remember Titus 3:2 [English Standard Version] instructs us ~ to speak evil of no one, to avoid quarreling, to be gentle, and to show perfect courtesy toward all people.
If courtesy and social aplomb are important, you might wonder why I tend to flesh out in my detective novels characters who lack those very skills. The answer is that it's fun. Ronnie, one of the main characters in the Veronica "Ronnie" Ingels/Dawson Hughes trilogy has trouble in this area, yet she gets under the reader's skin in an endearing way. In book three, BLOOD SPEAKS, my work in progress, she tries to get out of a touchy situation:
I'd finally found a human being with less social graces than I possessed and felt a bit sorry for him. I gave him my best professional smile… impersonal warmth. "We'll have to see what time will allow."
I certainly hope she can get herself out of that one. Well, then again, in book one, HARMFUL INTENT and book two, DEADLY DESIGNS she manages to scrape through somehow.
Like so many writers, Nike Chillemi started at a very young age. Her first major work was a Crayola, fully illustrated book she penned as a little girl (colored might be more accurate) about her then off-the-chart love of horses. Today, you might call her a crime fictionista. Her passion is crime fiction. She likes her bad guys really bad and her good guys smarter and better.
Nike is the founding board member of the Grace Awards and is its Chair, a reader's choice awards for excellence in Christian fiction. She has been a judge in the 2011, 2012, 2013, and 2014 Carol Awards in the suspense, mystery, and romantic suspense categories; and an Inspy Awards 2010 judge in the Suspense/Thriller/Mystery category. Her four novel Sanctuary Point series (out of print), set in the mid-1940s has finaled, won an award, and garnered critical acclaim. The first novel in her Veronica "Ronnie" Ingels/Dawson Hughes trilogy, HARMFUL INTENT, won in the Grace Awards 2014 Mystery/Romantic Suspense/Thriller/Historical Suspense category. She has written book reviews for The Christian Pulse online magazine. She is a member of American Christian Fiction Writers (ACFW) and John 3:16 Marketing Network.
Visit Nike at her website.