FEATURED BOOK: Sofi's Bridge
AUTHOR: Christine Lindsay
PUBLISHER: WhiteRose
GENRE: Christian Historical Romance
SERIES OR STAND ALONE: Stand Alone
TARGET AGE: 16 to 89
IT IS MY PLEASURE TO WELCOME AUTHOR CHRISTINE LINDSAY. CHRISTINE EXPLORES TIMES WHEN BRINGING COMFORT TO OTHERS CAN BE ALL WRONG. I JUST RECEIVED WORD THAT HER FEATURED BOOK, SOFI'S BRIDGE, WON THE APRIL CLASH OF THE TITLES! CONGRATULATIONS, CHRISTINE!
CHRISTINE IS OFFERING AN EBOOK COPY OF SOFI'S BRIDGE. LEAVE A COMMENT TO BE ENTERED IN THE DRAWING.
What's Wrong With Bringing Comfort to Others?
How can one be faulted for wanting to help others? What's wrong with expending a lot of energy being of service or bringing comfort to others? Not much really…unless…
Unless your service, your fixing of the situation, hinders God from doing what He wants to do in that person's life. Have you ever stopped in the middle of helping your kids or a friend out of a jam, and thought, maybe it would be better if they took their lumps and learned from their sad situation?
There are a number of personality traits and one that is very familiar in my family is that of "caregiver." Other personality lists will describe this type of personality as a "savior" type, or supporter. Doctors and nurses frequently have this trait in their complex personalities. It's not a bad thing.
In my family I am so used to the savior or supporter personality. Some of us have it to a fault. I did.
As parents, don't we often use a "time out" or some other type of discipline to teach our kids important life lessons? So does God teach us through the disciplines of life.
This particular truth inspired my latest historical romance Sofi's Bridge. The hero and the heroine in this book are both "savior" or "supporter" personality types. In Sofi's Bridge, they both had to learn the same lesson that I had to learn in my life—that we cannot save our loved ones. Only Christ can do that.
Sometimes that will mean letting our loved one go through a difficult time and not manipulating the circumstances to alleviate their discomfort.
In Sofi's Bridge, Sofi Andersson and Dr. Neil Galloway learn to let the Lord work through the sufferings of the ones they loved.
Here is a brief excerpt of when Neil learns this important spiritual lesson:
Back when Neil and Jimmy were only lads, the two of them hanging on to their father's hand as they walked to church on a Sunday morn. Bells chimed all over Belfast. Inside the gray stone building, Neil had listened to the minister preach of what Christ had done on the cross for all mankind, taking the punishment that people like him deserved.
Now in this jail cell, Neil sat up and leaned his elbows on his knees. His hands dangled between them like heavy weights. As a boy he'd believed in what Jesus had done. But as an adult he'd demeaned that sacrifice. Instead, he'd tried to be Jimmy's savior. But how could he save anyone, him a fallible human being?
Lord, I've been a fool. He dropped his face into his hands.
It's not easy to stand back and not fix the problem your loved ones are going through. But you are not alone. Your loved ones are in the best of hands when we leave them to God.
BLURB FOR SOFI'S BRIDGE
Seattle Debutant Sofi Andersson will do everything in her power to protect her sister who is suffering from shock over their father's death. Charles, the family busy-body, threatens to lock Trina in a sanatorium—a whitewashed term for an insane asylum—so Sofi will rescue her little sister, even if it means running away to the Cascade Mountains with only the new gardener Neil Macpherson to protect them. But in a cabin high in the Cascades, Sofi begins to recognize that the handsome immigrant from Ireland harbors secrets of his own. Can she trust this man whose gentle manner brings such peace to her traumatized sister and such tumult to her own emotions? And can Neil, the gardener, continue to hide from Sofi that he is really Dr. Neil Galloway, a man wanted for murder by the British police? Only an act of faith and love will bridge the distance that separates lies from truth and safety.
To Read the first chapter and other scenes in Sofi's Bridge click HERE.
Buy Links:
AMAZON (Paper and Ebook)
Pelican Book Group (Paper and Ebook)
Barnes and Noble (Paper and Ebook)
DON'T FORGET TO LEAVE A COMMENT BETWEEN NOW AND FRIDAY, JUNE 17TH AT MIDNIGHT MDT TO BE ENTERED IN THE DRAWING TO WIN AN EBOOK COPY OF SOFI'S BRIDGE.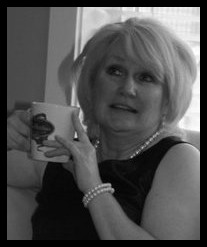 Christine Lindsay is the author of multi-award-winning Christian fiction. Tales of her Irish ancestors who served in the British Cavalry in Colonial India inspired her multi-award-winning trilogy Twilight of the British Raj, Book 1 Shadowed in Silk, Book 2 Captured by Moonlight, and explosive finale Veiled at Midnight.
Christine's Irish wit is evident in her contemporary romance Londonderry Dreaming and newest release Sofi's Bridge. A busy writer and speaker, Christine and her husband live on the west coast of Canada. Coming August 2016 is the release of Christine's non-fiction book Finding Sarah—Finding Me: A Birthmother's Story.
Connect with Christine Lindsay online:
website www.ChristineLindsay.org or follow her on