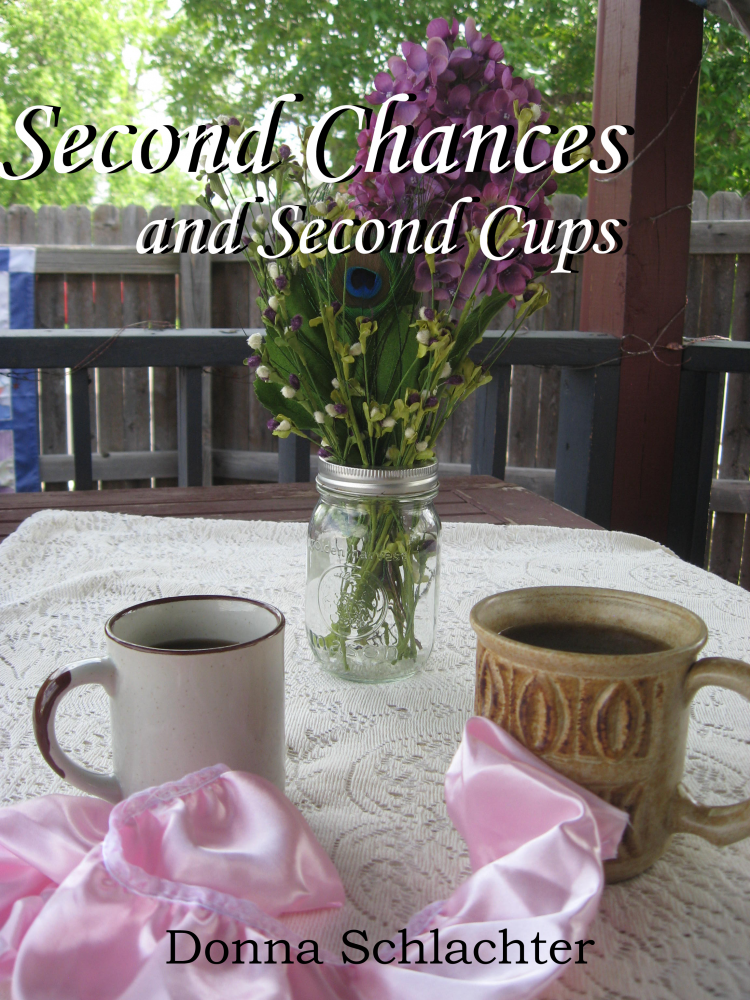 FEATURED BOOK: Second Chances and Second Cups
AUTHOR: Donna Schlachter
PUBLISHER: PLS Bookworks
GENRE: Short story collection
SERIES OR STAND ALONE: Stand Alone
TARGETED AGE: 15 – 100
IT IS A DELIGHT TO WELCOME AUTHOR DONNA SCHLACHTER. DONNA DEMONSTRATES THAT EVEN THE MOST UNLIKELY OF OBJECTS CAN SERVE AS INSPIRATION FOR A WRITER.
DONNA IS OFFERING A GIVEAWAY OF SECOND CHANCES AND SECOND CUPS. SIMPLY LEAVE A COMMENT BELOW TO ENTER THE DRAWING.
Finding Inspiration in the Strangest Places
by
Donna Schlachter
​
Sometimes life is just plain hard. Hard to understand. Hard to bear. Hard to believe.
It's in those times, when I think there is no getting through, scrambling over, or finding my way around a situation that God speaks to me in the strangest of places.
For example, recently I purchased an old 1920's typewriter, sight unseen, with visions of using it at a book launch. When the machine was delivered, I was aghast at how OLD it was! Somehow I'd expected it to look like those ones you see on eBay where they want $500. But I'd only paid $30.
It wasn't shiny—it was rusty.
It didn't work—every key was glued into place with almost 100 years of dust, dirt, leaves, cobwebs—I even found a few spider carcasses.
Ugh! Yuck!
But I tackled the project to restore it to at least working condition. I watched videos on YouTube, and was once again reminded that people are more likely to watch a video than click on a link and that I needed to make some videos and do a book trailer for each of my books.
As I took the machine apart, I carefully separated the screws into different containers so I'd know which ones went where, and I got an idea for an article about organizing my historical research bits and pieces of information.
Cleaning the parts, oiling them, and testing them reminded me of the scripture passage I'd been reading that morning—to run with endurance the race set before me.
Suddenly, quitting was not an option!
And finally, as I tested each key, tightened the last screw, and admired my completed work, I thought about the typewriter itself, wondering about the people who'd used it. "There must be a hundred stories in this typewriter," I thought. "Stories about where it's been. What was written on it. The business that owned it first. How excited, in 1920, the first user must have been. What disappointments did they face when the Depression hit? Was this used in some way for the war effort? Did an owner refuse to switch over to a newer model or was this stored in an attic when electric models came out?"
I had the basis for a book of short stories about this typewriter.
So you see, inspiration can come from anywhere. This typewriter spurred me to commit to myself to do a book trailer, reminded me of scripture, encouraged me with an idea for an article and a book. And just looking at the typewriter will keep those things in mind.
Leave a comment about how you have found inspiration in a strange place or set of circumstances, and we'll draw a random name for a free print or ebook copy of Second Chances and Second Cups, a collection of short stories of second chances from our second. . . and third. . . and fourth chance God. DRAWING OPEN THROUGH MONDAY, SEPTEMBER 12TH AT MIDNIGHT MST.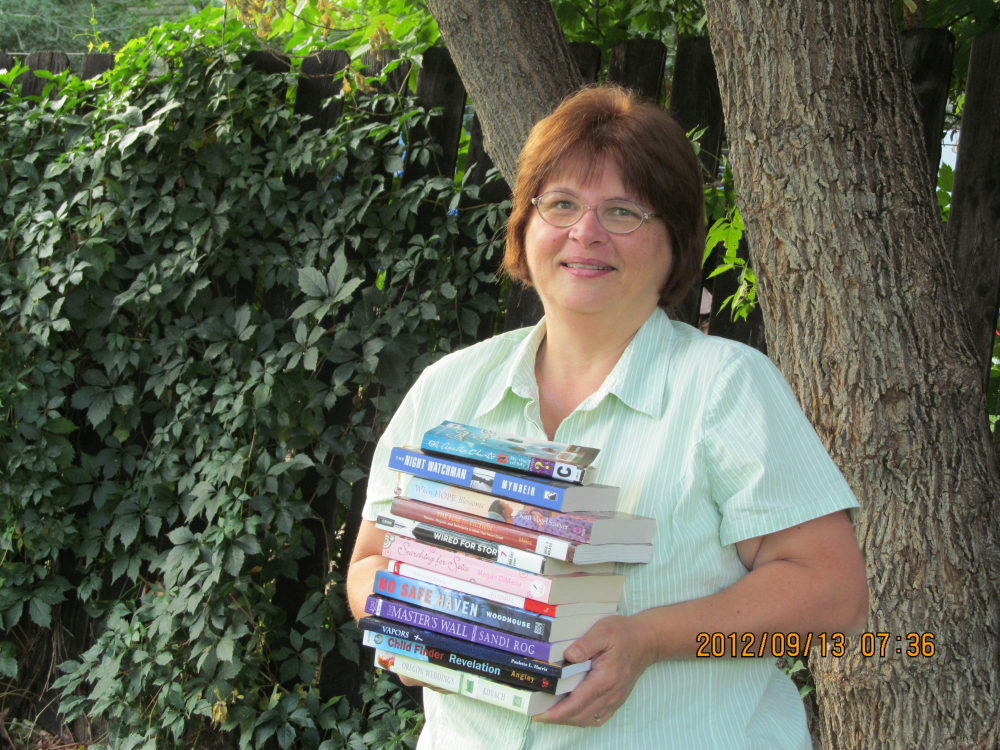 Donna Schlachter lives in Denver with her husband Patrick, who is her first-line editor and biggest fan. She writes historical suspense under her own name, and contemporary suspense under her alter ego of Leeann Betts. She has published four cozy mysteries and a devotional for accountants under her pen name, and a collection of short stories, a book on writing tips, and several devotionals under her own name. She is currently under contract with Barbour Books in a novella collection on the Pony Express. Donna is a ghostwriter and editor of fiction and non-fiction, and judges in a number of writing contests. She will be teaching an online course for American Christian Fiction Writers in March 2017, "Don't let your subplots sink your story". Donna loves history and research, and travels extensively for both. You can follow her on Facebook and Twitter, and online at: www.HiStoryThruTheAges.wordpress.com and www.HiStoryThruTheAges.com. Her books are available at Amazon.com in digital and print.