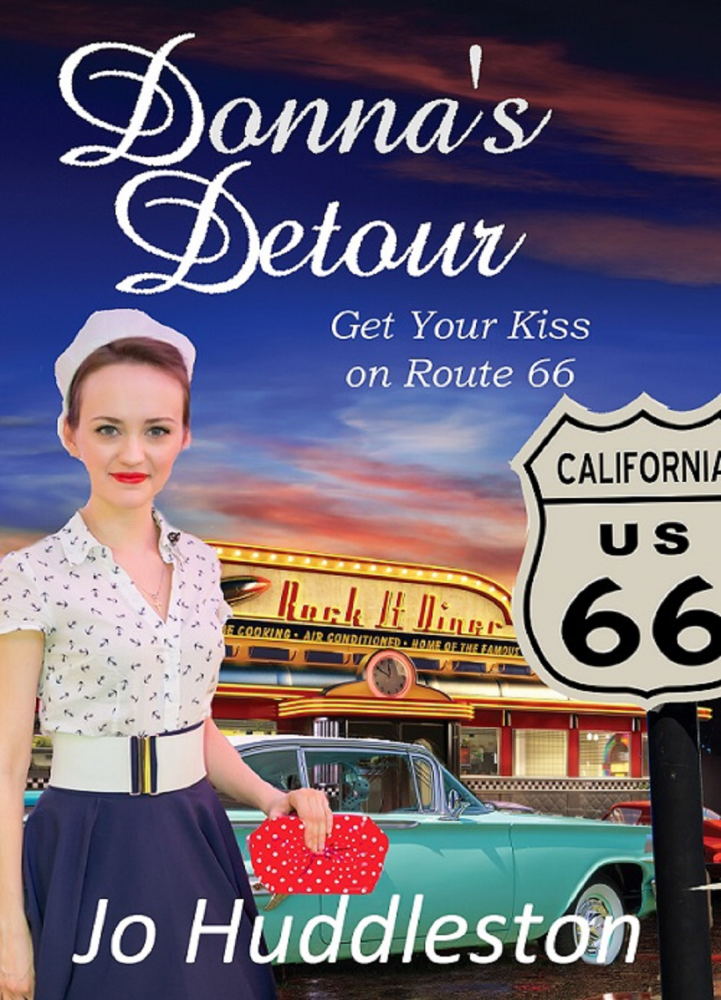 FEATURED BOOK: Donna's Detour
AUTHOR: Jo Huddleston
PUBLISHER: Forget Me Not Romances, a division of Winged Publications
GENRE: Historical Romance (Sweet Southern Romance)
SERIES OR STAND ALONE: stand alone
TARGET AGE: adult
I AM PLEASED TO WELCOME AUTHOR JO HUDDLESTON TODAY. JO PUTS A SPIN ON THE THANKSGIVING SEASON BY REMINDING US TO BE THANKFUL FOR THE THINGS THAT DIDN'T HAPPEN IN OUR LIVES.
JO IS OFFERING A GIVEAWAY OF A KINDLE COPY OF DONNA'S DETOUR. SIMPLY LEAVE A COMMENT BELOW TO ENTER THE DRAWING.
Thankful for What Didn't Happen
by
Jo Huddleston
Again, before Halloween, retailers have brought out Christmas things to get us into the gift-buying mode. This happens earlier and earlier as the years go by. In the past, retailers waited until the day after Thanksgiving for the official start of Christmas season.
I hope the exceptionally early start to the Christmas season doesn't overshadow the Thanksgiving holidays completely. I wouldn't want to look ahead to Christmas so much that I didn't focus on Thanksgiving Day when it arrives.
Around the Thanksgiving holiday, most people pause, however briefly, and try to be thankful for their blessings. Usually we include even things we take for granted all year. But have we ever stopped to be thankful for things that we don't have; for things that didn't happen?
I'm thankful I didn't spend time the past year as a hospital patient. I'm thankful I wasn't in an accident that left me injured, with a long recovery time.
I'm grateful that our community wasn't devastated by a fierce tornado or hurricane. I'm glad no trees fell across the roof or through a window, and no power lines lay tangled in the yard.
I'm thankful that Santa Ana winds didn't whip across our state, like they did in California, fueling ranging fires, which consumed everything in their path.
I'm thankful my community didn't have an outbreak of dreaded infection or contagious disease like that which hit some locations. I'm grateful that malnutrition and hunger don't bring pain to children's faces in my community like those situations I see on television.
At the same time I'm being thankful for having missed some bad events this past year, I'm also thankful for the good things.
I'm thankful for the privileges I have because I live in America, and for the responsibilities those privileges bring to me. I'm grateful for teachers, from pre-school through college, who teach because they love and want to help the student to discover learning.
I'm thankful for my community's police department and fire department that provide for the safety and well-being of our citizens. I'm grateful for every health care worker and medical professional in my area who remain dedicated to the health and welfare of their patients.
I'm thankful for all things electronic. They make my life easier and more interesting even though I don't understand them.
I'm grateful for neighbors who care. I'm thankful for books to read, sunsets to enjoy, and grandchildren to love.
Most of all, as I count my blessings every Thanksgiving Day, I'm glad I have Someone to thank. "Enter his gates with Thanksgiving and his courts with praise; give thanks to him and praise his name." (Psalm 100:4, NIV)
Book Blurb:
When Donna Turner and two girlfriends leave Alabama in 1956 and head to California on Route 66, Donna runs out of money. Her girlfriends continue the journey to Los Angeles, leaving Donna in Needles, California where a dream-come-true adventure is about to happen.

At age fifteen, she worshiped the ground he walked on, and now he shows up at the diner where she works. Will he remember her or does he still think of her as her brother's skinny kid sister? Will Donna be confident enough in herself to accept her dream?
Buy Link:
DON'T FORGET TO LEAVE A COMMENT TO BE PLACED IN THE DRAWING TO WIN A KINDLE COPY OF DONNA'S DETOUR BETWEEN NOW AND TUESDAY, NOVEMBER 8TH AT MIDNIGHT MDT.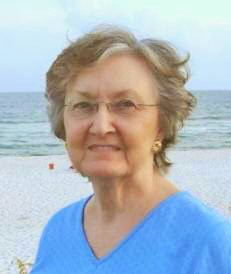 Jo Huddleston is an Amazon Bestselling author of books, articles, and short stories. Novels in her West Virginia Mountains series and her Caney Creek series are sweet Southern historical romances. Her novels are endorsed by Amanda Cabot, Debra Lynn Collins, Cara Lynn James, Sharlene MacLaren, and Ann Tatlock. The redeeming story of God's pursuing love is the foundation of her novels, and in them you will find inspiration, hope, and gentle stories that are intriguing and entertaining. Jo is a member of American Christian Fiction Writers and the Literary Hall of Fame at Lincoln Memorial University (TN).
Find Jo Huddleston Online:
Website and blog (Read novel first chapters here)