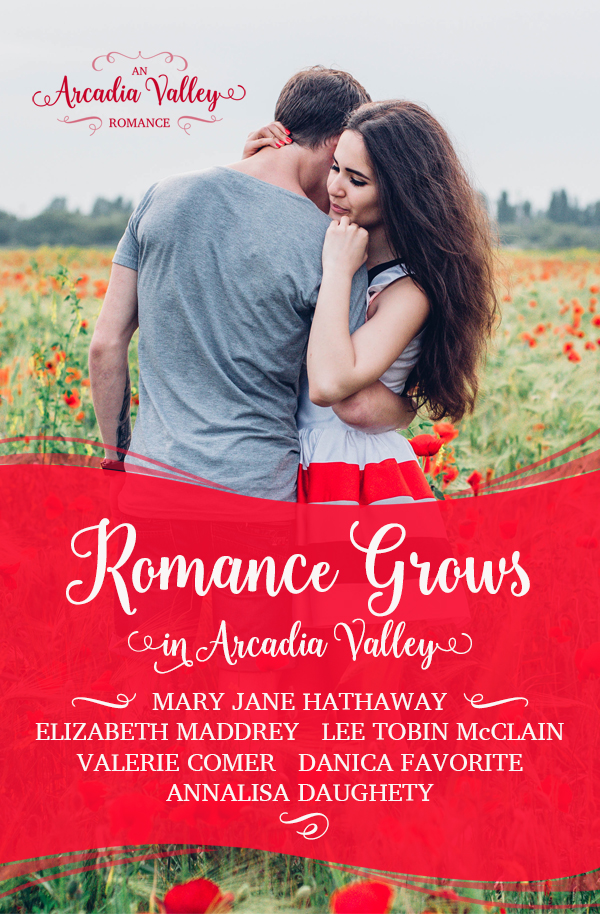 FEATURED BOOK: Romance Grows in Arcadia Valley (multi-author box set)
AUTHOR'S NAME: Valerie Comer (and others)
PUBLISHER: Indie
GENRE: Christian Contemporary Romance
STAND ALONE OR SERIES: Arcadia Valley Romance
TARGET AGE: women
IT IS MY PLEASURE TO WELCOME AUTHOR VALERIE COMER. VALERIE INTRODUCES READERS TO A NEW CONCEPT IN BOOK PACKAGING, A MULTI-AUTHOR BOX SET ON THE OUTSIDE AND A GATEWAY TO SIX LINKED SERIES ON THE INSIDE!
VALERIE IS OFFERING A GIVEAWAY OF AN EBOOK COPY OF ROMANCE GROWS IN ARCADIA VALLEY. SIMPLY LEAVE A COMMENT BELOW TO ENTER THE DRAWING.
The Story Behind the Story
by
Valerie Comer
Remember two years ago, when multi-author box sets were something shiny and new? Way back then, I had a thought… "What if there was a box set that led to more?" I wasn't thinking merely that each author might have more books available, because that's been the case nearly every time. More like, "What if the box set was a gateway to a whole new world in which many authors played?"
It took more than a year from first thought to pulling together a team of six Christian contemporary romance authors with this shared vision. And then it took the better part of a year to finalize the details and get some books written!
Arcadia Valley Romance is the result, and Romance Grows in Arcadia Valley is the box set that leads to more. This collection contains six novellas, one each from Mary Jane Hathaway, Elizabeth Maddrey, Lee Tobin McClain, Danica Favorite, Annalisa Daughety, and me (Valerie Comer). Each novella kicks off a three-book series for the author: eighteen novels will follow, one a month, until they're all released.
Best of all? All six series are entwined with overlapping characters and settings. Yes, we are hoping that once you discover the fictional town of Arcadia Valley, Idaho, you will settle in and never want to leave! This is the place where a foodie culture and romance grow hand-in-hand.
My series within Arcadia Valley Romance is the Garden Grown Romance series. It starts out with Sow in Love (the novella in Romance Grows in Arcadia Valley), in which a real estate consultant's ideas for fulfilling a living trust are shot down by the elderly greenhouse owner's grandson, but some of the arrows piercing her heart come directly from Cupid's bow.
The three novels that follow, including Sprouts of Love (which is already written and releases in May) all build on the premise of finding good uses for the old greenhouses and the property on which they stand. And, of course, plenty of romance grows along the way!
Blurb for Sow in Love:
Real estate consultant Joanna Kraus's ideas for fulfilling a living trust are shot down by the elderly man's grandson. In fact, it seems like sending her back to the drawing board is his primary joy. How can a vintage 1960s house and two greenhouses generate income for the church in receipt of the trust?
The more Grady Akers gets to know Joanna, the more he finds himself hoping it takes a long time to find a solution, but his charm may be no match for the armor wrapped around Joanna's heart. Will the perfect solution for the property be perfect to grow a love that's just been sown?
DON'T FORGET TO LEAVE A COMMENT TO BE PLACED IN THE DRAWING TO WIN AN EBOOK COPY OF ROMANCE GROWS IN ARCADIA VALLEY BETWEEN NOW AND TUESDAY, JANUARY 17TH AT MIDNIGHT MST.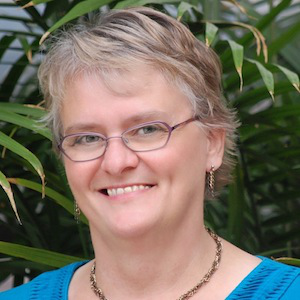 Valerie Comer's life on a small farm in western Canada provides the seed for stories of contemporary inspirational romance. She only hopes her creations enjoy their happily-ever-afters as much as she does hers, shared with her husband, adult kids, and adorable granddaughters. Valerie is a USA Today bestselling author and a two-time Word Award winner. Find Valerie online at:
http://arcadiavalleyromance.com
http://valeriecomer.com/books/romance-grows-arcadia-valley/