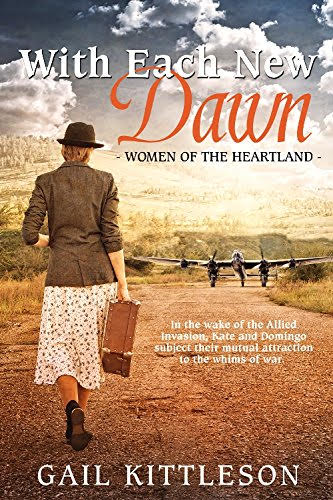 FEATURED BOOK With Each New Dawn
AUTHOR Gail Kittleson
PUBLISHER Lighthouse Publishing of the Carolinas
GENRE Women's Historical Fiction
STAND ALONE OR SERIES Book two in Women of The Heartland series
TARGET AGE adults
I AM PLEASED TO WELCOME AUTHOR GAIL KITTLESON TO PATTI'S PORCH. GAIL SHARES HER THOUGHTS ON WHY WE AS READERS ARE DRAWN TO CERTAIN HISTORICAL ERAS AND SETTINGS.
The Allure of Time and Place
by
Gail Kittleson
Certain eras tantalize us. The Roaring Twenties, the early Twentieth Century, when industrialization created such vast changes, or the Wild, Wild West entrance many.
The same is true of places. The other day, my seatmate on a flight said, "I don't know where I'll retire, but I do know it has to be near water."
How do our "druthers" form? I'm not sure, but for me, the World War II era never loses its appeal.
As for place, the mountains have it in spades. Whether it's the Mazatzals northeast of Phoenix or Glacier National Park, I never tire of the views. Rugged peaks inspire me, as do softer slopes like Oregon's Blue Mountains or the Appalachians. In my humble opinion, nothing rivals the play of shadows on high spots.
Various characters in my novels quote, "I will lift my eyes to the hills..." Usually this occurs when they're struggling with something, even at the end of their rope, so to speak.
The idea of the Almighty being "up there" implies power—the might necessary to solve whatever problem a hero or heroine faces. The act of looking up involves glancing away from our present circumstances and carries a tinge of hope.
During the past few years, I've discovered some medical evidence for why I feel better in higher altitudes.
Stepping out of an airplane or car in Denver or Payson, Arizona, or wherever the altitude has increased, almost always brings me sinus relief. Researchers now recognize that the effect of lowering the barometric pressure with an altitude increase also reduces the pressure inside one's head.
Do most of our preferences for place have a similar physiological root? I have no idea—but our predilection for particular locales can be very strong.
Living in the shadow of Mount Emily in La Grande, Oregon, my husband always felt better when we drove out into the flat valley and he could see Emily from a distance. He's adjusted to many places during his life, but this reaction to our minimal view bothered him a lot.
Readers ask me why I keep writing about World War II, and at first I said, "I have no idea." But pondering leads me to think about my parents. The songs my mom sang as she worked in the kitchen were this era's tunes. The war affected her greatly, since her two brothers went off to fight, and maybe the emotions of that time filtered down to me.
Maybe there's no rhyme or reason to many of our preferences. They just are. But when I slip into writing about strong 1940's women who made do with rationing, the loss of friends and family, and still rose to meet our nation's needs, I stand in awe.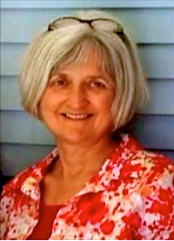 Gail writes women's fiction and facilitates writing workshops and retreats. She and her husband enjoy family in Northern Iowa, and the Arizona Ponderosa Forest in winter. On February 24, Lighthouse Publishing of the Carolinas will release With Each New Dawn, the WWII sequel to In Times Like These. As usual, Gail's heroines make do with what life hands them, and overcome great odds. Connect with Gail:
Pre-order Gail's next book, With Each New Dawn here.