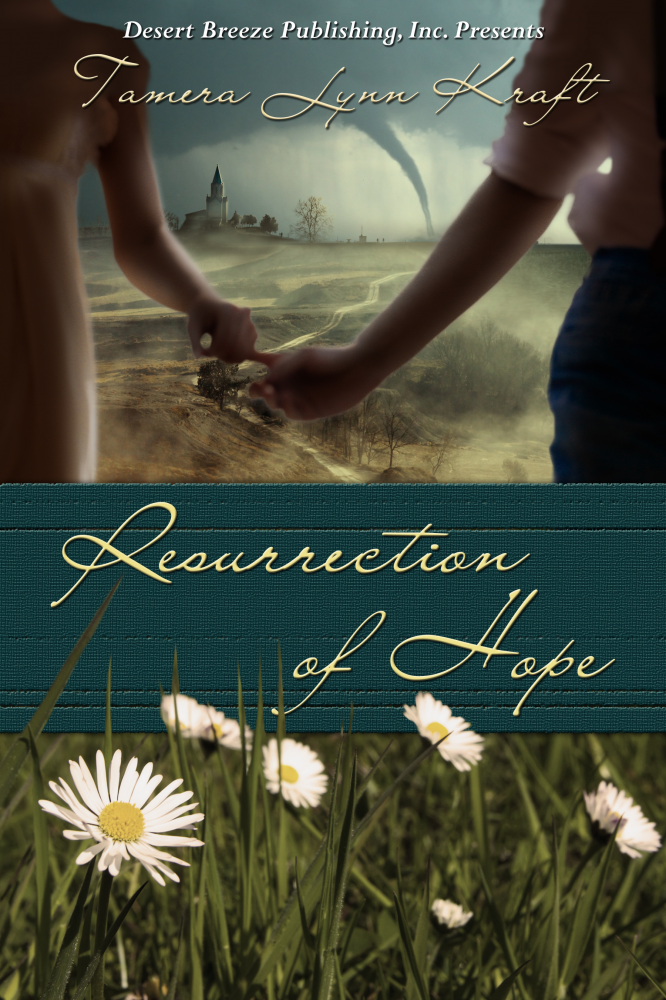 FEATURED BOOK: Resurrection of Hope
AUTHOR'S NAME: Tamera Lynn Kraft
PUBLISHER: Desert Breeze
GENRE: Historical Romance
STAND ALONE OR SERIES: Stand alone
TARGET AGE: Adults
IT IS MY PLEASURE TO WELCOME AUTHOR TAMERA KRAFT TO PATTI'S PORCH. TAMERA REMINDS US THAT, EVEN DURING THE STORMS OF LIFE, GOD IS NEAR.
Can We Expect God to Rescue Us?
by
Tamera Lynn Kraft
The Bible story in Mark 34 is one that resonates to us all. Jesus told His disciples to get on the boat with Him and go to the other side. Jesus went to sleep on the voyage. Meanwhile, a great wind suddenly appeared and tossed the boat to the point where the disciples were in a panic. At this point, one of them noticed Jesus asleep. They woke Him and said. "Teacher, do You not care that we are perishing?"
There are times when we all are in that situation. The wind is blowing, the waves are overwhelming us, and Jesus seems to be asleep at the wheel. It's times like these we are tempted to wonder if God really cares. Can we really expect God to rescue us from this mess we're in? The truth is there are times God doesn't rescue His children. Peter was delivered from prison and certain death when an angel was sent to rescue him, but a few years later, he was martyred by hanging on a cross upside down. God doesn't always rescue us, but sometimes He does.
Even when God doesn't come to the rescue or send the cavalry, He still is there for us. The story of the disciples in the storm ends in Mark 4:39. "Then He arose and rebuked the wind, and said to the sea, 'Peace, be still!' And the wind ceased and there was a great calm."
In this case, Jesus rescued the disciples by speaking to the storm and rebuking the wind. He said, "Peace, be still." Sometimes Jesus will rescue us by speaking to the storm, but sometimes Jesus will speak peace into our hearts in the midst of the storm.
In my Easter novella, Resurrection of Hope, Vivian has gone through lots of storms. Her fiancé died in the Great War. Her entire family died of the influenza pandemic. If that wasn't bad enough, she was evicted from her home because of her father's gambling debts. She lost hope that God would ever rescue her. At the point when she was at her lowest, God sent Henry in her life to save her, but she still needed the hope and peace only God gives. She needed God to speak peace to her spirit.
Sometimes God will calm the storms; sometimes He won't, but we can always count on God to speak peace to our spirits.
Book Blurb for Resurrection of Hope:
She thought he was her knight in shining armor, but will a marriage of convenience prove her wrong?
After Vivian's fiancé dies in the Great War, she thinks her life is over. But Henry, her fiancé's best friend, comes to the rescue offering a marriage of convenience. He claims he promised his friend he would take care of her. She grows to love him, but she knows it will never work because he never shows any love for her.
Henry adores Vivian and has pledged to take care of her, but he won't risk their friendship by letting her know. She's still in love with the man who died in the Great War. He won't risk heartache by revealing his true emotions.
Resurrection of Hope is available at these online stores: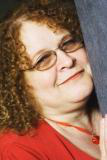 Tamera Lynn Kraft has always loved adventures. She loves to write historical fiction set in the United States because there are so many stories in American history. There are strong elements of faith, romance, suspense and adventure in her stories. She has received 2nd place in the NOCW contest, 3rd place TARA writer's contest, and is a finalist in the Frasier Writing Contest and has other novellas in print. Her first full length novel, Alice's Notions, is due to be released in April. She's been married for 38 years to the love of her life, Rick, and has two married adult children and two grandchildren. Join Tamera on her website.