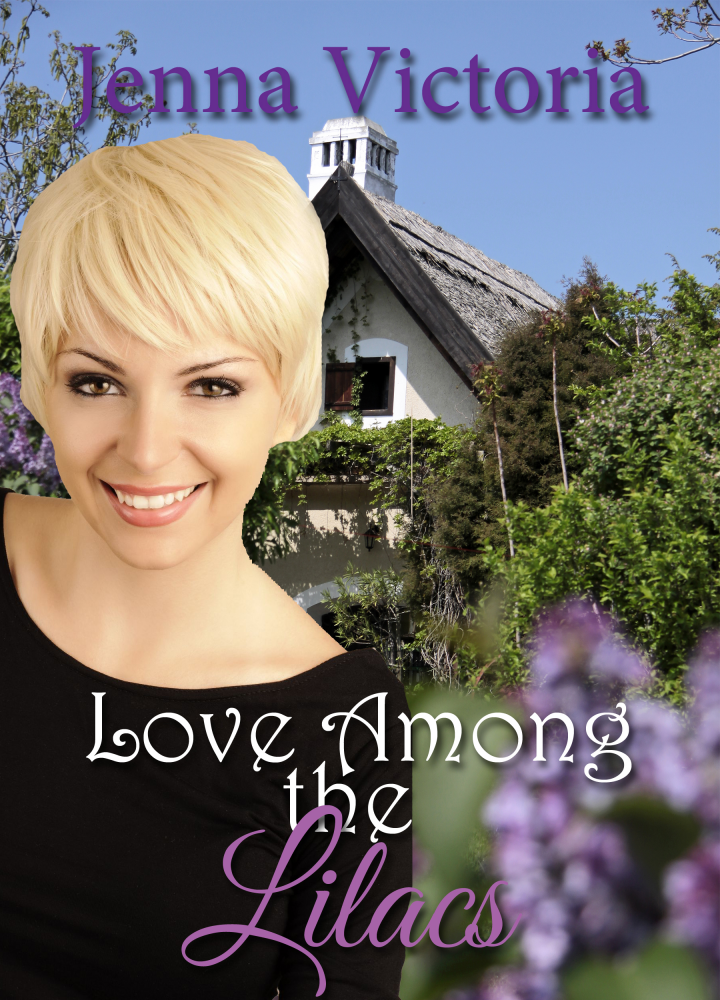 FEATURED BOOK: Love Among The Lilacs
AUTHOR'S NAME: Jenna Victoria
PUBLISHER: Forget Me Not Romances
GENRE: Sweet Romance
STAND ALONE OR SERIES: Stand alone
TARGET AGE: 19-70
IT IS A PLEASURE TO WELCOME AUTHOR JENNA VICTORIA TO PATTI'S PORCH. JENNA DISCUSSES HOW CHRISTIAN FICTION HAS CHANGED TO MEET THE NEEDS OF TODAY'S READERS.
JENNA IS OFFERING A GIVEAWAY! SIMPLY LEAVE A COMMENT BELOW TO ENTER THE DRAWING FOR A PRINT OR EBOOK COPY (WINNER'S CHOICE) OF LOVE AMONG THE LILACS.
How Did I End Up Here?
by
Jenna Victoria
Life throws us curveballs, no doubt about it.
No-one is exempt from unexpected life interruptions that can range from minor annoyances to heart-wrenching, heartbreaking tragedies. I remember how much I enjoyed retreating into the pages of a romance, mystery or fantasy story when my parents divorced, when my younger sister died, and when classmates teased me about my weight. I could escape the chaos and pain for a moment in time. One of the reasons I write happily-ever-after Christian romance is to offer a pleasant diversion to my readers who may be in the midst of struggles. Adding that faith element felt even more rewarding.
Enter the curveball. Long time readers of Christian romance from the era of Grace Livingston Hill and the 1980 and 90's aren't the ones buying books any longer. Newer generations of readers have opined many faith-based books aren't realistic. The stories, they say, portray a fairy-tale view of life that has no bearing on a reader's experiences with daily challenges. Some say authors of Christian romance are "preaching to the choir." At a recent conference, an editor at a Christian publishing house told me, "We've got to leave Jerusalem."
I understood exactly what he meant. There will always be a market for Christian fiction among Christians and that's a beautiful thing. I will continue to write stories of faith. However, more than ever, there is also a need for quality, engaging books that entertain and yet aren't preachy or Pollyanna. There are several generations of readers looking to buy lots of books, many of whom will never pick up a Christian book, who are being ignored by the industry.
Enter the home run pitch, straight over the plate: Sweet romances. Cozy, clean mysteries.
These astute readers don't want 50 shades of anything - they want to read about compelling characters who live their fictional lives on the page in a realistic, entertaining but moral way. Where they espouse core values (trust, compassion, caring for others, hope, committed love, agape love, community engagement) and qualities such as intelligence, humor and philanthropy that trump one night stands and lack of decency and accountability. In a publishing landscape where anything goes, it's time to offer a new choice: transformational fiction, without the Bible thumping.
The idea behind my newest release, Love Among the Lilacs, began with a dose of cold reality. I learned a friend with a young son was evicted from her landlord's illegal basement apartment by the town. She went, in the space of 24 hours, from being a tenant to being homeless. She lived paycheck to paycheck. There was no money for two months security deposit or the exorbitant rent legal apartments charged. There were little to no community resources, and those that were in place treated her like a criminal.
Once her story turned around, with the help of some friends, and she was in her new tiny, but clean and safe efficiency apartment, it made me think.
What if you had been homeless, and yearned for a permanent home? What if you scrimped and saved and finally bought a small cottage, moved in, and then found out a major paperwork error put your ownership at risk?
That's what happens to Mollie Wright, who has just moved into Lilac Cottage, only to be at odds with the seller's great-nephew, Sean Grady. Add in meddling neighbors and a Grady relative who sides with Mollie who are all sure the pair is perfect for each other - but Mollie and Sean aren't buying it!
It was a pleasure sitting on Patti's Porch today.
Happy reading.
Blurb for Love Among the Lilacs
Bookkeeper Mollie Wright knows about living on the streets, and her purchase of sweet Lilac Cottage is a dream come true. She is determined to stay and fight when a legal error puts her ownership at risk. Attorney Sean Grady never wanted his great-aunts to sell their cottage in Westchester County, New York, so when a paperwork snafu puts the deal on hold, he moves swiftly to evict the pretty, feisty squatter. Mollie finds unexpected allies in Grady Cove neighbors and a member of Sean's own family but knows the clock is ticking. Will a theft and her past secrets force a showdown to heartache, or will Mollie and Sean discover home is truly where your heart is?
DON'T FORGET TO LEAVE A COMMENT TO BE PLACED IN THE DRAWING TO WIN A PRINT OR EBOOK COPY OF LOVE AMONG THE LILACS BETWEEN NOW AND TUESDAY, MAY 2ND AT MIDNIGHT MDT.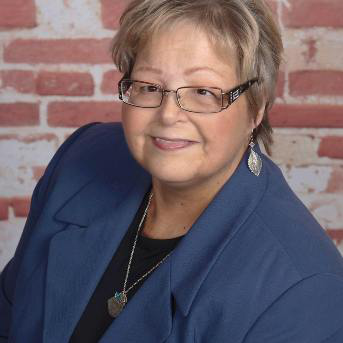 Ever since her grandfather co-created Twinkies, Snowballs & Hostess cupcakes for Intercontinental Baking Company, circa 1955, Jenna Victoria has yet to taste a cake she hasn't liked. Jenna writes books for readers who enjoy sweet & compelling romances, and also for those who look for her "fiction that feeds your faith" titles – happily-ever-after romance & romantic suspense stories with a Christian world view. Her stories emulate those she enjoys reading…with a heroine who is in grave danger & a hero who is smart enough to get out of her way as she kicks butt & takes down names… and those that feature satisfying fairy-tale-endings.
Her clean romances won't put you into a diabetic coma, and her faith-based romances aren't preachy or unrealistic. It is her glad purpose to glorify God and His sacrificial love through His Son, Jesus Christ through books that illustrate hope & peace in unbearable situations. Her first triple negative breast cancer diagnosis in 2012 has led to surgeries, radiation, reoccurrences and incurable metastasis. Still, Jenna continues to praise God and trust His oversight in her life; and continues to write more books.
Connect with Jenna