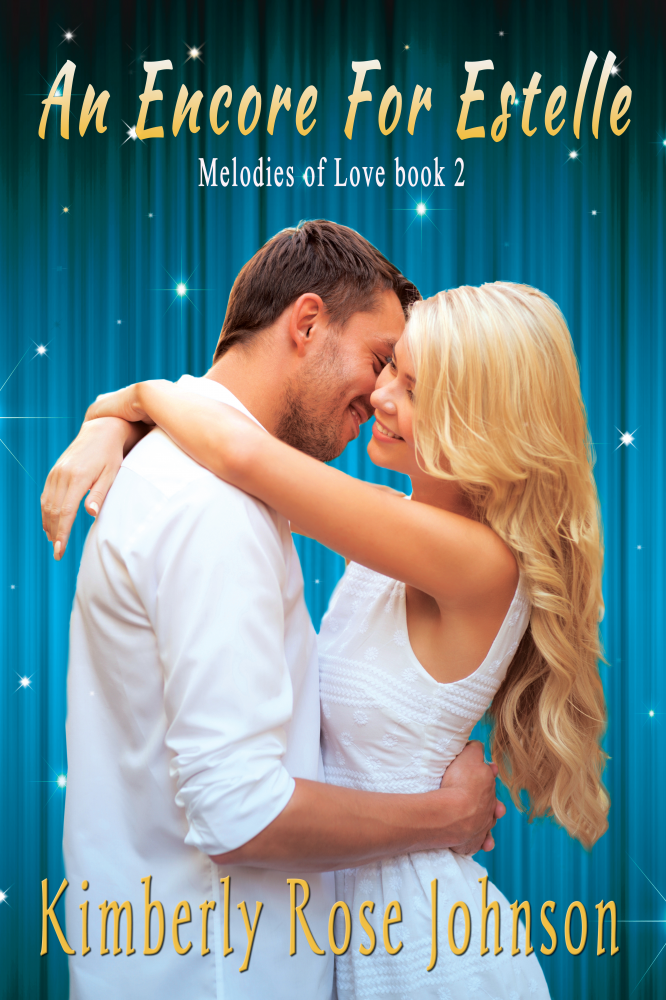 FEATURED BOOK: An Encore for Estelle
AUTHOR'S NAME: Kimberly Rose Johnson
PUBLISHER: Sweet Rose Press
GENRE: Contemporary Christian Romance
STAND ALONE OR SERIES: Series, but stand alone
TARGET AGE: 18-50. (many readers are 60+
IT IS MY PLEASURE TO WELCOME AUTHOR KIMBERLY ROSE JOHNSON TO PATTI'S PORCH. KIMBERLY SHARES THE STORY BEHIND THE STORY OF HER NOVEL, AN ENCORE FOR ESTELLE.
KIMBERLY IS OFFERING A GIVEAWAY! SIMPLY LEAVE A COMMENT BELOW TO ENTER THE DRAWING FOR A KINDLE COPY OF AN ENCORE FOR ESTELLE.
The Story Behind the Story
by
Kimberly Rose Johnson
As a writer of Christian fiction my goal is to entertain readers, and if they pick up some biblical truth along the way I'm thrilled. As a reader, I like to read books that draw me into the story world. I hope An Encore for Estelle does that for readers.
I thought I'd share with you the story behind the story. To start with, the first book in this series was originally written to be a stand-alone novel. When I received the rights back on the book and re-published it as A Love Song for Kayla, I had a lot of readers that had never read this book before and they wanted a sequel. I always aim to please my readers, but this created a big problem for me. I didn't have a sequel!
I had to scramble to come up with a book idea and then I remembered that when I wrote A Love Song for Kayla, I thought Estelle should have her own story. My husband is a wonderful brainstorming partner and he tossed ideas around with me for Estelle's story.
Fast forward a bit. I realized I only had a month to write the story. Now, I'm not super woman. I knew there was no way I could do it without the Lord's help. I requested prayer for the month of April as I sought to reach my daily writing goals—oh and to make things even more challenging I also had a mini-vacation pre-scheduled in April.
If you've ever doubted that the Lord cares about you and the little things in your life, I'm here to tell you that He cares. Not only does He care about the little things, He cares about the details. He even goes so far as to let you know He's with you. Time and again, I've seen His hand on this project--from working out scheduling with my editor to providing proofreaders.
1 Peter 5:7 tells us to give our worries to Him because He cares for us—my paraphrase. I encourage you to look it up in your preferred version.
Isn't it wonderful that He cares so much? I don't know what you are facing today, or what worry you have, but I hope you will let Him help. He's really good at shouldering our troubles.
Book Blurb for An Encore for Estelle:
The theater ties them together but a painful past could pull them apart.
At a crossroads, former movie star Estelle Rogers returns to the place that set her life on a new course. Although she expects a rough reception she is pleasantly surprised and quickly settles into her new position at the local children's theater. But her road back to acting isn't as smooth as she would like.
Tragedy brought Blake Price to Oak Knoll, Oregon, but it's love that keeps him there. His late wife and daughter loved acting, and he owes it to them to honor their memory with the children's theater, but his new assistant is making changes he isn't ready for both at the theater and in his heart. Can he forgive himself and move forward, or will he forever be tied to the biggest mistake of his life?
DON'T FORGET TO LEAVE A COMMENT TO BE PLACED IN THE DRAWING TO WIN A KINDLE COPY OF AN ENCORE FOR ESTELLE BETWEEN NOW AND TUESDAY, JUNE 20TH AT MIDNIGHT MDT.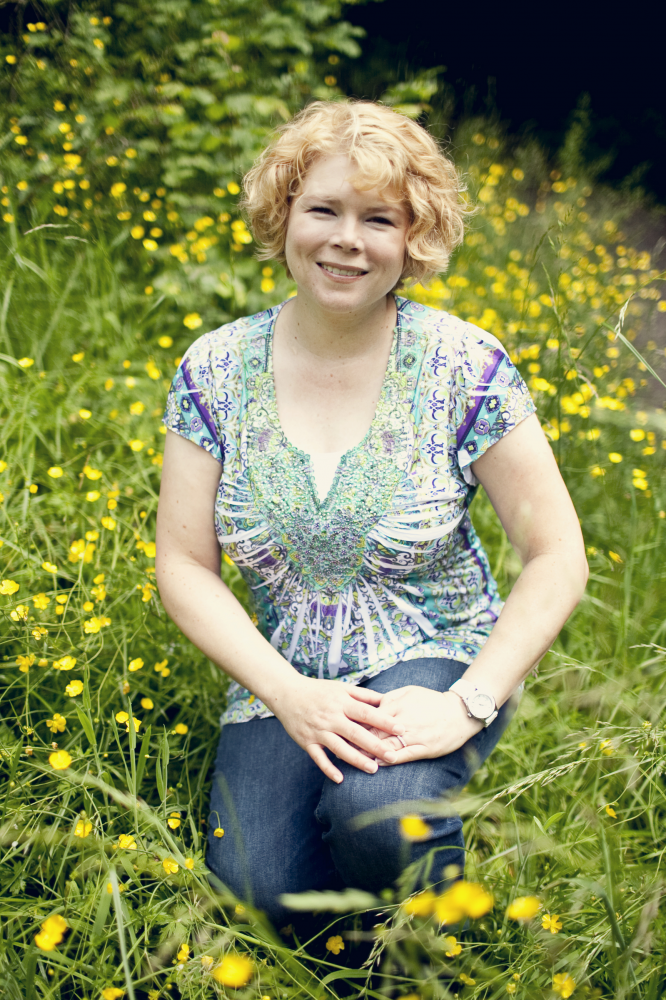 Kimberly Rose Johnson married her college sweetheart and lives in the Pacific Northwest. From a young child Kimberly has been an avid reader. That love of reading fostered a creative mind and led to her passion for writing.
She especially loves romance and writes contemporary romance that warms the heart and feeds the soul.
Kimberly holds a degree in Behavioral Science from Northwest University in Kirkland, Washington. She is a member of American Christian Fiction Writers.
Sign up for Kimberly's newsletter via her website. l
Connect with Kimberly online: