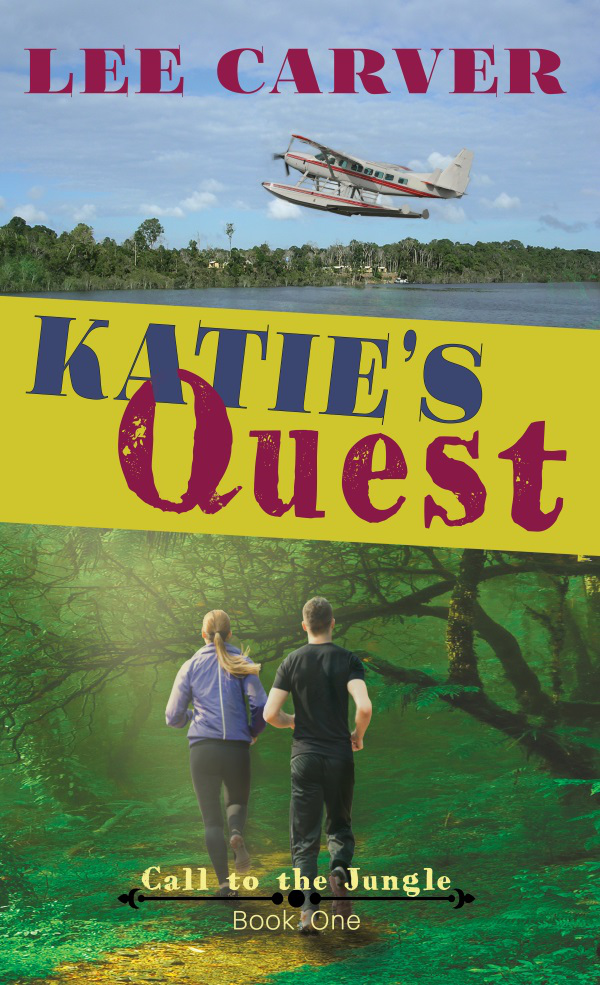 FEATURED BOOK: Katie's Quest
AUTHOR'S NAME: Lee Carver
PUBLISHER: Self-published
GENRE: Women's Fiction with Romance
STAND ALONE OR SERIES: Book 1 in a series of 3, "Call to the Jungle"
TARGET AGE: Adult, though clean enough for teenagers
IT IS MY PLEASURE TO WELCOME AUTHOR LEE CARVER TO PATTI'S PORCH. LEE SHARES HOW SHE AND HER HUSBAND KNEW THE "CALL TO THE JUNGLE" WAS FROM GOD AND WHAT HAS HAPPENED SINCE THEY ANSWERED.
LEE IS OFFERING A GIVEAWAY! SIMPLY LEAVE A COMMENT BELOW TO ENTER THE DRAWING FOR AN EBOOK COPY OF KATIE'S QUEST.
When God Calls
by
Lee Carver
Volunteerism comes in many forms. Sometimes we are pushed into good deeds, sometimes guilt-tripped, and sometimes pulled into doing a kindness in an "I'll do it if you'll do it" way.
Consider in a totally different category the clear and certain call by God, the sureness in your heart that this is what you are intended to do. That's the "call to the jungle" my husband and I experienced.
Darrel survived a ruptured, gangrenous appendix that wan't treated at all for three and a half days. By that time, the doctors in Jakarta, Indonesia, gave me no hope for his survival. They were so surprised he lived, and never admitted they had sort of basted him up. Surgery a year later was required to properly put him back together again.
By that time, we both questioned why he lived. He'd led a good and productive life, served in the church usually as the volunteer treasurer because of his banking career, and was a deacon and Sunday School teacher in several international Baptist churches. He was a good father to our son and daughter, teenagers at the time. But did God have something specific in mind that he was left on earth to do?
Over the next ten years, we prayed for direction. It came during our first assignment to São Paulo, Brazil, highlighted by being given a permanent residence visa—a document not given to missionaries at that time unless they married Brazilians or had babies in Brazil. But when his assignment ran over four years, the bank secured one for him. He wouldn't lose it if he moved, so long as he returned at least every two years.
After living in Spain, we did return to a new assignment with the bank in São Paulo. During that time, the bank offered full retirement with lifetime benefits at the age of fifty-five. He took it, and we've never looked back. Reactivating his Navy pilot training, he received training in light planes. We moved to the Amazon, bought a house in its major city, Manaus, and served as volunteer-but-fulltime missionaries for six and a half years.
At that time, his father suffered terminal heart disease, and his mother had dementia. We felt as if the lights had gone off in Brazil, and they had turned on in Texas. After years of prayer about how long to serve in Brazil, the call to come home flashed clear as lightning.
We look back and see without doubt that each step—many of which I've left out here—was part of the call to the jungle. And now I feel God's call to write stories based on that life, those dedicated missionaries, Gideons, and church friends we knew during those years. My intent is not to dress them with halos or pretend they were perfect. They (and we) are real people, subject to misunderstandings, faith challenges, and, yes, to romance. If life is too easy, one may be going in the wrong direction.
So I write novels, several of which have nothing to do with Brazil. All of them are about finding relationships with other people and with God, seeking his aid, comfort, and purpose. And finding the one person who will be partner and lover through the mighty challenges of life.
Blurb for Katie's Quest:
Katie Dennis committed to serve as a nurse in the Amazon even after her fiancé died on a training flight. She wouldn't have lasted through the first mission trip if not for Matt, a pilot born and reared in the jungle. But she'd never fall for a pilot again.
Matt Gibbs, missionary pilot, finally settled on a good choice for a wife, someone known to his family all their lives. Why, then, did the new blonde nurse make him feel like doing barrel rolls in the Amazon sky?
Romance and unforeseen danger flow in the Brazilian Amazon as Katie searches for a fulfilling and meaningful life—one that quickly becomes more exciting than her wildest imagination!
Buy Links: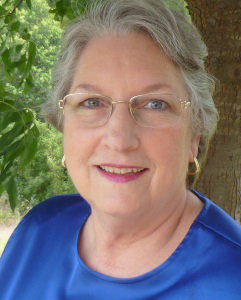 Lee Carver is once again failing at retirement, a hybrid author in every sense: fiction and nonfiction, traditionally and independently published. She also does freelance editing, formatting, and print book and e-book uploads as well as being a Stephen Minister, singing alto in the choir, crocheting with Prayer Shawl Ministry, and playing piano, among other activities. Married forty-nine years to a very supportive man, they have two adult children and five grandchildren.
Connect with Lee online: