FEATURED BOOK: The American Conquest
AUTHOR'S NAME: Jenna Brandt
PUBLISHER: self-published
GENRE: Christian historical (with romance and suspense elements)
STAND ALONE OR SERIES: 3rd book in Windows to the Heart Saga
TARGET AGE: 18+ (due to adult content)
IT IS MY PLEASURE TO WELCOME AUTHOR JENNA BRANDT TO PATTI'S PORCH. JENNA SHARES WHAT KEEPS HER AFLOAT DURING TOUGH TIMES.
JENNA IS OFFERING A GIVEAWAY! SIMPLY LEAVE A COMMENT BELOW TO ENTER THE DRAWING FOR AN EBOOK COPY OF THE AMERICAN CONQUEST.
I REFUSE TO SINK
by
Jenna Brandt
HOPE. It's a four-letter word with which I constantly struggle. I want to hope for a future filled with joy and peace and I know God will provide it to me but whenever I start to rely on His promises, doubt seems to creep into my mind. When I find myself in a place where I doubt the hope He provides, I turn to this scripture, "We have this hope as an anchor for the soul, firm and secure." Hebrews 6:19 (NIV)
FIRM. I am told so clearly by His Word that my hope doesn't rest in what has happened to me but in what He promises to give me. I am a child of God. Chosen, set apart. He is resolute in His choice to adopt me. It's irrevocable and my name has been written in the Book of Life.
SECURE. I have hope I will live on forever and one day be reunited with all my loved ones. I need to remind myself that this world is only temporary and that in the grand scheme of things, it is just a fraction of eternity.
Another translation, "This hope we have as an anchor of the soul, a hope both sure and steadfast." (NAS)
SURE. God is unhesitating, unshakable, definite. When I start to get pulled down by my doubts, I need to remember God is certain to fulfill what He has said.
STEADFAST. He is loyal, faithful, dependable, constant and true. He is unwavering in his devotion. He will never leave me or forsake me. He is tireless in his pursuit of me.
Another translation, "Hope's an unbreakable spiritual lifeline, reaching past all appearances right to the very presence of God." Hebrews 6:19 (MSG)
UNBREAKABLE. God's love is long-lasting and indestructible. He has seen me through all my trials. I am never alone because God Almighty who was, and is, and is to come is always by my side. He never lets me down, He never abandons me, He never fails.
LIFELINE. When I feel like I am alone, God is always with me and he surrounds me with His presence. By praying, reading His Word and worshipping, I will not sink. He will keep me in safe harbor as long as I trust in Him and allow His hope to be my anchor.
Question for readers
What's the most important aspect of a book to you?
3 Questions for Writers
What genre(s) do you write in and why?
I write Christian historical books with romance and suspense elements. I was always drawn to historical romances but did not like all the graphic sex scenes in the books. Then I read a Christian historical romance and realized I could write a book with all the romance of the books I loved, just without the vulgar scenes. Plus, I got the bonus of adding themes about faith and God's love. I was hooked.
What do you think about when you're alone in your car?
I think about my family, my writing, my to-do list which is never-ending between my writing, my family, church activities and our family business. My mind races while I am in the car, and often results in worry. That is when I turn on the local Christian radio station and worship in my car. It calms me down and keeps me focused on what's important.
Tell us about your next book & when is it being published?
Why do you write the kind of books you do? My next two books are The French Encounter on 6-12-17 and The American Conquest on 7-10-17, which are books 2 & 3 in the Window to the Heart Saga. I also have plans for book 4 & 5, which are based around characters from the first three books. I write the type of books I do with the purpose of encouraging fellow Christians and sharing God's love with non-believers.
Book Blurb for The American Conquest:
Surrender to destiny: a window to the heart opens when one door closes.
After enduring immense hardships, will Lady Margaret finally be free from her past, allowing her to embrace her soul mate? Extremely tender and magnificently exhilarating, The American Conquest examines the journey between healing a broken heart and making room for rebirth.
The American Conquest (Book 3) Running from a past scandal, Lady Margaret must leave Europe forever and escape across the ocean to America. The plan: to brave the Oregon Trail to reach the Colorado territory where her family's future awaits. While facing adversities in the new frontier, Margaret must trust God to keep their family safe. Attacked by Indians, the group is saved by Cortland Westcott, a rancher and devoted Christian. Margaret and Cort have an instant connection through their faith, but devastating secrets threaten to cripple the budding relationship. Both Margaret and Cort must confront a past that haunts them to finally be able to make a new life together. Will Margaret finally come to terms with what happened to her, or will she let her past destroy her future?
Window to the Heart Saga: a recountal of the epic journey of Lady Margaret, a young English noblewoman, who through many trials, obstacles, and tragedies, discovers her own inner strength, the sustaining force of faith in God, and the power of family and friends. In this three-part series, experience new places and cultures as the heroine travels from England to France and completes her adventures in America. The series has compelling themes of love, loss, faith and hope with an exceptionally gratifying conclusion.
Window to the Heart Saga
Book 1: The English Proposal
Book 2: The French Encounter
Book 3: The American Conquest
Jenna is offering the prologue and first two chapters of The English Proposal for free on Wattpad.
DON'T FORGET TO LEAVE A COMMENT TO BE PLACED IN THE DRAWING TO WIN AN EBOOK COPY OF THE AMERICAN CONQUEST BETWEEN NOW AND TUESDAY, JULY 25TH AT MIDNIGHT MDT.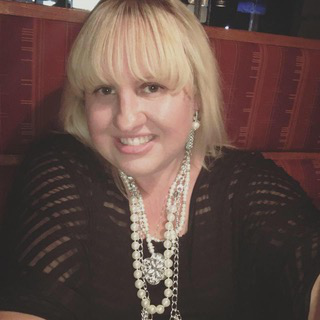 Jenna Brandt is a Christian historical fiction author and her books span from the Victorian to Western eras with elements of romance, suspense and faith. Her first book, The English Proposal released on 5-29-17 and it is the first book in her series, The Window to the Heart Saga.
She has been an avid reader since she could hold a book and started writing stories almost as early. She has been published in several newspapers as well as edited for multiple papers. She graduated with her Bachelor of Arts in English from Bethany College and was the Editor-in-Chief of her college newspaper. She's an on-going contributor for The Mighty Website. her first Blog was published on Yahoo Parenting and The Grief Toolbox and featured on the ABC News and Good Morning America websites.
Writing is her passion but she also enjoys cooking, watching movies, reading, engaging in social media and spending time with her three young daughters and husband where they live in the Central Valley of California. She is also active in her local church where she volunteers on their first impressions team as well as write features for the church's creative team.
To find out more about Jenna, to sign-up for her newsletter, or to purchase her book, visit her website.
Connect with her online: