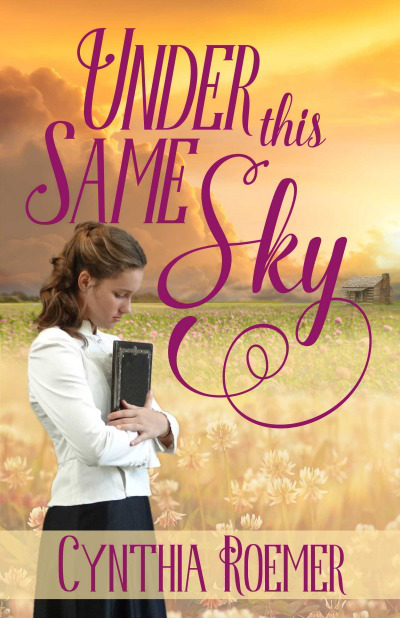 FEATURED BOOK: Under This Same Sky
AUTHOR: Cynthia Roemer
PUBLISHER: Mantle Rock Publishing
GENRE: Historical Romance
SERIES OR STAND ALONE: Book #1 in Prairie Sky Series
TARGET AGE: 16-86+
IT IS MY PLEASURE TO WELCOME AUTHOR CYNTHIA ROEMER TO PATTI'S PORCH. CYNTHIA REMINDS US THAT OUR PLANS FOR OUR LIVES ARE NOT ALWAYS GOD'S PLANS. SOMETIMES HE HAS SOMETHING MUCH BETTER IN MIND.
CYNTHIA IS OFFERING A GIVEAWAY! SIMPLY LEAVE A COMMENT BELOW TO ENTER THE DRAWING FOR AN EBOOK COPY OF UNDER THE SAME SKY.
WHAT ARE YOUR PLANS?
by
Cynthia Roemer
One thing I've noticed is that the Lord's plans for our lives often differ from our own. We start off in one direction only to have one door slam shut and another entirely different path open up. The Lord truly does move in mysterious ways. Often He takes us down roads we never would have chosen or anticipated for ourselves. Events happen in our lives that totally reshape who we are and how we view life. Tragedy, loss, unexpected changes, new opportunities. God uses the events of our lives to mold us and draw us into a deeper relationship with Him.
In my debut historical romance novel, Under This Same Sky, my main character, Becky Hollister, discovers this when tragedy strikes her family, turning her world upside down. Her anguish causes her to question God's power and authority and to ask why He allows bad things to happen. Yet the Lord doesn't leave her there. Instead, He leads her on an unexpected journey that garners rekindled faith and renewed hope.
The novel's key verse is Jeremiah 29:11: "For I know the plans I have for you," declares the Lord, "plans to prosper you and not to harm you, plans to give you a future and a hope." Under This Same Sky allows readers to walk alongside Becky as she journeys from the depth of anger and bitterness to acceptance and understanding.
Though the novel doesn't seek to answer the question of why God allows pain and difficulties to infiltrate our lives, it does convey the message that God loves us and is able to work all things for our good when we submit to His will. No matter what we go through in life, we have the comfort in knowing the Lord walks beside us.
Blurb for Under the Same Sky:
~ She thought she'd lost everything ~ Instead she found what she needed most. ~
Illinois ~ 1854
Becky Hollister wants nothing more than to live out her days on the prairie, building a life for herself alongside her future husband. But when a tornado rips through her parents' farm, killing her mother and sister, she must leave the only home she's ever known and the man she's begun to love to accompany her injured father to St. Louis.
Catapulted into a world of unknowns, Becky finds solace in corresponding with Matthew Brody, the handsome pastor back home. But when word comes that he is all but engaged to someone else, she must call upon her faith to decipher her future.
BUY LINKS:
DON'T FORGET TO LEAVE A COMMENT TO BE PLACED IN THE DRAWING TO WIN AN EBOOK COPY OF UNDER THE SAME SKY BETWEEN NOW AND TUESDAY, AUGUST 1ST AT MIDNIGHT MDT.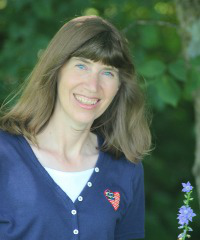 Cynthia Roemer is an award-winning inspirational writer with a heart for scattering seeds of hope into the lives of readers. Raised in the cornfields of rural Illinois, Cynthia enjoys spinning tales set in the backdrop of the 1800s prairie. She writes from her family farm in central Illinois where she resides with her husband and their two college-aged sons.
Connect with Cynthia online: