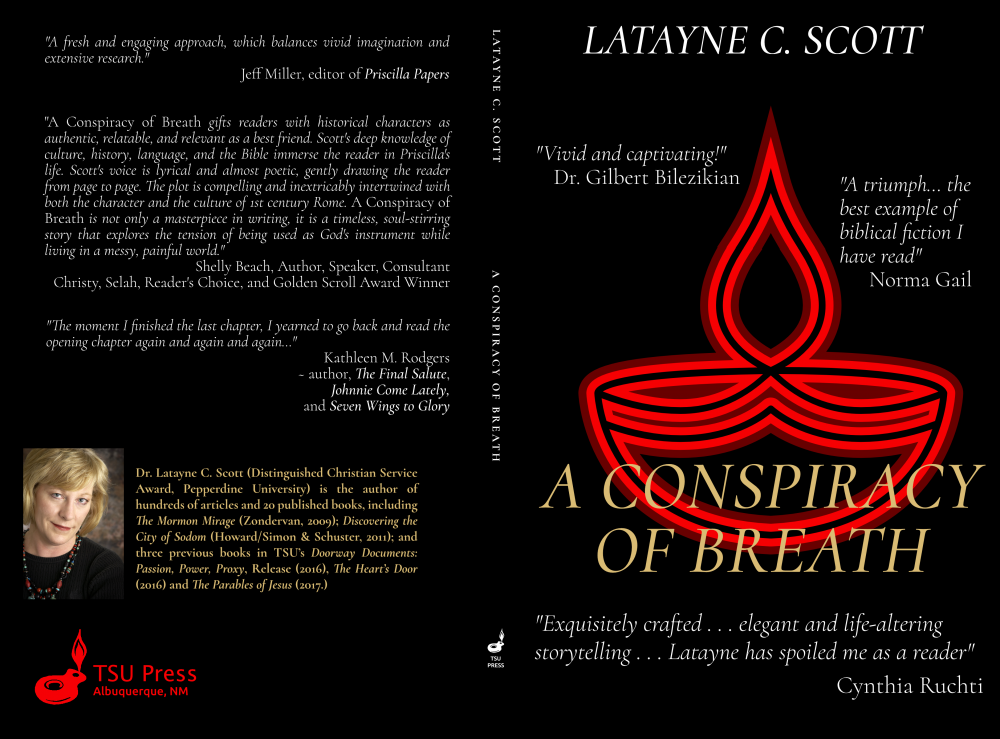 FEATURED BOOK: A Conspiracy of Breath
AUTHOR: Latayne C. Scott
PUBLISHER: TSU Press
GENRE: Literary Historical Fiction
SERIES OR STAND ALONE: Stand alone
TARGET AGE: Adult
IT IS MY PLEASURE TO WELCOME AUTHOR LATAYNE C. SCOTT TO PATTI'S PORCH. LATAYNE SHARES HER THOUGHT S ON ENCOUNTERING THOSE BOOKS YOU ARE TEMPTED TO PUT DOWN AFTER THE FIRST COUPLE OF CHAPTERS – AND WHY YOU ARE GLAD WHEN YOU DON'T.
LATAYNE IS OFFERING A GIVEAWAY! SIMPLY LEAVE A COMMENT BELOW TO ENTER THE DRAWING FOR A COPY OF A CONSIPIRACY OF BREATH.
T0 FINISH A BOOK OR NOT?
by
Latayne C. Scott
My new novel is fresh on the shelves, and I wonder how it will be received. Will people want to hear about a woman who wrote part of the New Testament? Will they recognize this isn't a quick read with casual dialogue and a fast plot? Will the squeamish recoil with the opening scene's mention of body parts and unborn babies? Will they give up before they come to love this woman, Priscilla, that I came to love?
I think of my own experiences reading books. Once I took the recommendation of an editor, who told me that I should read P. D. James because she wrote literary mysteries; and also because she was a Christian.
So I selected a James novel, Original Sin, for airplane reading. I say airplane reading because of those rules against portable electronics. So it's low-tech reading for those of us who want to continue reading while the airplane attendants describe how to use your seat cushion for a flotation device and then take your drink orders.
On the second leg of my trip to Montana I grew so impatient with the book that I stuffed it down into the seatback pocket along with the airsickness bag. I was going to leave it on the plane. Too many characters, I thought, action too slow; and though there were some delicious murders and some yummy descriptions, the whole thing seemed pedantic.
But someone I respected had recommended this book, and so I trudged on. Little by little the plot began to both thicken and engage.
By the time I neared the denouement, I was re-reading each paragraph, then going back and re-reading the last chapters. It was like a dessert whose last bite I did not want to take – instead I scraped around the dish, licked the spoon, smelled the last wafting aromas, searched between my teeth for morsels before finishing it off.
It was one of the most memorable climactic scenes I have ever read. I was so glad I gave the book a chance. It deserves every accolade it has received.
Have you ever been tempted to dump a book that you nonetheless went ahead to finish?
What made you want to abandon it?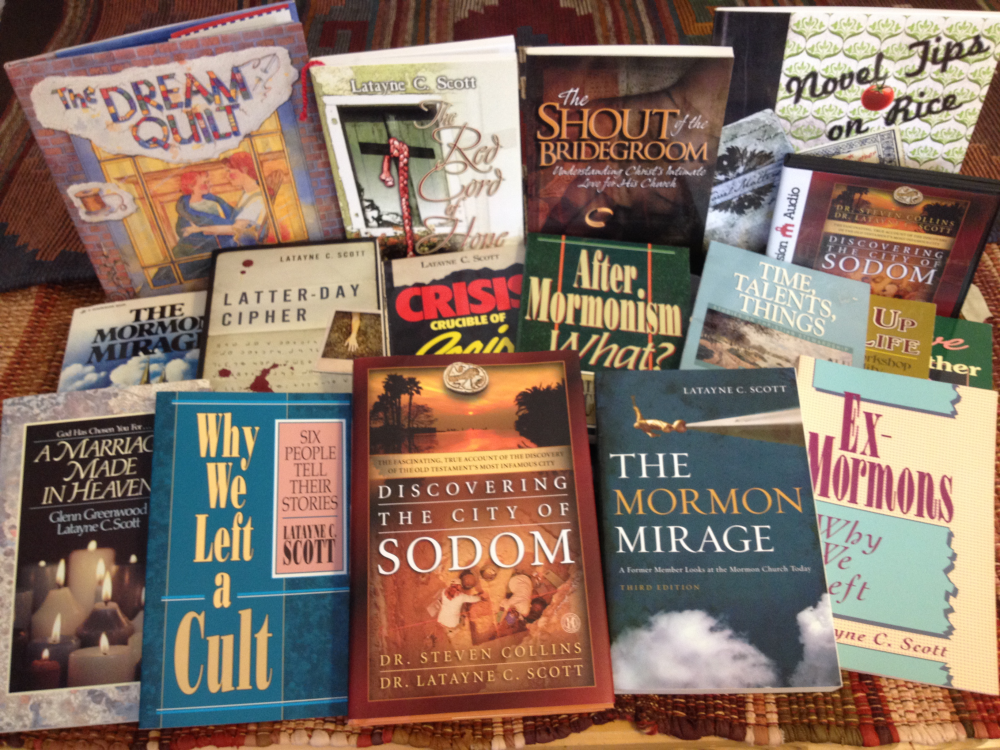 What kept you reading?
Are you glad you did?
Why?
DON'T FORGET TO LEAVE A COMMENT TO BE PLACED IN THE DRAWING TO WIN A COPY OF A CONSIPIRACY OF BREATH BETWEEN NOW AND TUESDAY, SEPTEMBER 12TH AT MIDNIGHT MDT.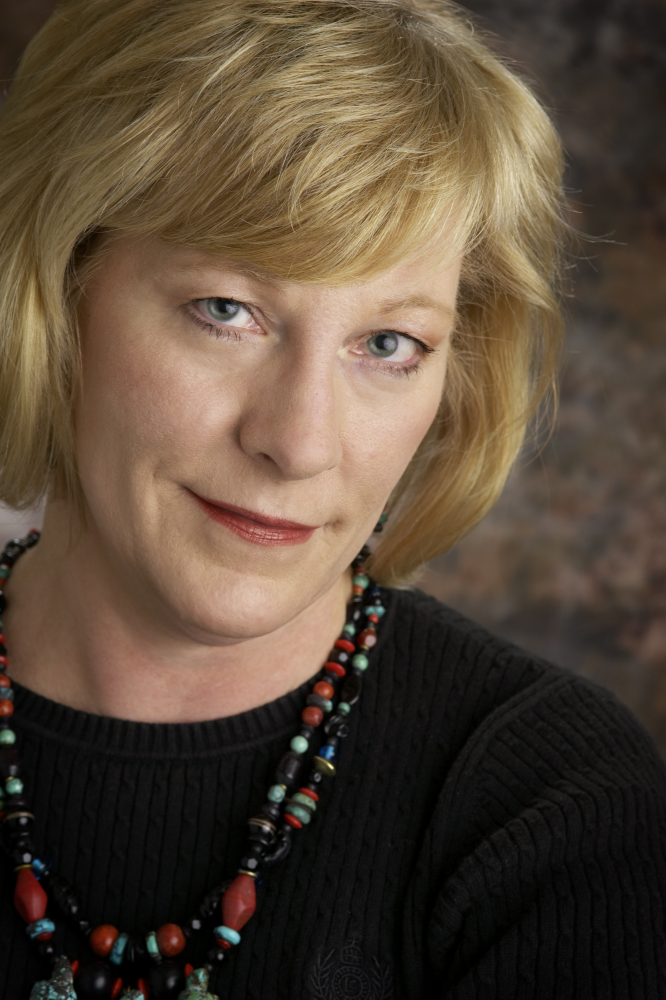 Latayne C. Scott (Distinguished Christian Service Award, Pepperdine University) writes controversial books. Her newest one, the critically acclaimed A Conspiracy of Breath, is based on the scholarly theory that a woman wrote part of the Bible. Her first book, The Mormon Mirage--also controversial-- has stayed in print almost continuously for almost 40 years. She has nearly two dozen other published books.
One notable recent book is about the discovery of the ancient Biblical city of Sodom (Discovering the City of Sodom.) Her first novel is a murder mystery revolving around a code developed by the early Mormon church. Both are.... controversial.
She's also won a national award for humor. Her kids say she's not so funny, but she just holds up the prize check.
Latayne blogs at Latayne.com.