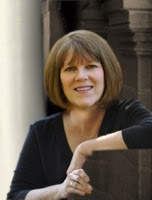 It's a delight to welcome author Susan Sleeman to Patti's Porch. Susan talks about worry, the theme for her new release, Dead Wrong.




As I contemplated sitting on Patti's porch and thinking about Dead Wrong, my new book release, my mind went to one of the questions I'm often asked. What inspires me to write the books I write? No better time then sitting in a rocker—I'm assuming you have rockers, Patti—on a porch sipping a tall glass of iced tea to answer.


The simple answer is that each book is inspired by a different event or situation, but what doesn't vary from book to book is the way I choose a spiritual theme for the story. I'm a firm believer that the Lord allows trials and tribulations in our lives to grow our faith so that we can help others struggling with the same problem. So my first step in writing a book is to choose a Bible verse for the story that has impacted my life in a significant way. I want something that has helped me live through the difficult times in life so I can share that with readers through my characters.

The theme or area I chose for Dead Wrong is worry. The verse I chose is, Matt 6: 27 - Can any one of you by worrying add a single hour to your life?

Through the years, I have worried with the best of them over little things and big things. But several years ago when my husband lost his job, we had zero income and had spent all of our savings on my medical bills, I knew I could do nothing about it and worrying about it wouldn't improve my life in any way. As the Bible says, worry certainly didn't add an hour to my life. In fact, all worrying accomplishes is to tell God that we don't trust His timing. We don't trust Him to work things out in His way. Point blank, we don't trust Him to know what's best for us. He does of course and He doesn't want us to step ahead of Him or worry about things that are out of our hands.

So what did I do? I stopped focusing on the problem and left it in God's hands. Of course, He not only took care of the problem, but gave my husband the best job he's ever had. A blessing far beyond income.

Have I given up worry for good? No, but every time I am tempted to worry, I remember that whenever I focus on anything, be it good, bad or indifferent, it will grow in my life and take over everything else. I made a commitment to myself that as soon as I realized I was worrying that I would turn the thing I was worrying about over to God and each time it came back up, I'd recommit it. It took time and lots of effort to let it go, but the ensuing peace was well worth the effort. Kat Justice has to learn the same lesson in Dead Wrong, but I didn't give her a simple job loss to bring it to the surface. No, I made her struggle with life and death issues.

Now what about you? When you have that feeling in the pit of your stomach, your hands start sweating, or maybe you just don't feel peaceful do you give it to God in prayer and leave it with Him and wait with expectation for Him to solve your problem?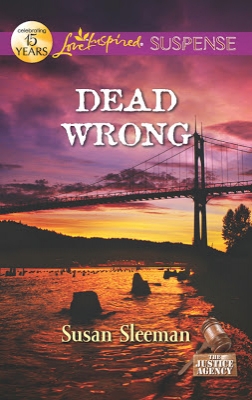 A KILLER'S CLOSING IN…
When her client and old college friend is murdered, P.I. Kat Justice knows the killer will come for her next. Her survival depends on finding her unknown enemy first…and working with homicide detective Mitch Elliot, her onetime crush.
It'll take all her professional skills to ignore the sparks between them, but Kat can't allow the handsome cop to get close. She's seen too many people she loves die, so she vows just to do her job without getting emotionally involved. Yet keeping her distance may not be the best way to protect her heart—or their lives.
For more info about and to read and except for Dead Wrong visit Susan's
website
SUSAN SLEEMAN is a best-selling author of inspirational romantic suspense and mystery novels. Her first romantic suspense title, High-Stakes Inheritance earned a spot on the ECPA bestseller list and her Garden Gate Mystery series, which features Nipped in the Bud, and Read Between the Tines has enjoyed time on Amazon bestseller lists as well. And The Christmas Witness was named a finalist in the 2011 Daphne du Maurier Award for Excellence in Mystery/Suspense. In addition to writing, Susan hosts the popular internet website TheSuspenseZone.com.
She currently lives in Florida, but has had the pleasure of living in nine states. Her husband is a church music director and they have two beautiful daughters, a very special son-in-law, and an adorable grandson. To learn more about Susan stop by any of these locations on the web.
To learn more about Susan stop by any of these locations on the web.