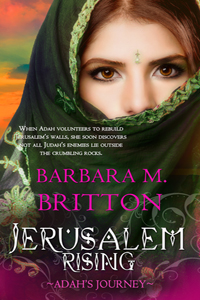 FEATURED BOOK: Jerusalem Rising: Adah's Journey
AUTHOR: Barbara M. Britton
PUBLISHER: Harbourlight Books, an imprint of Pelican Book Group
GENRE: Biblical Fiction
STAND ALONE OR SERIES: Stand Alone from Tribes of Israel series
TARGET AGE: 13 and up
IT IS MY PLEASURE TO WELCOME AUTHOR BARBARA M. BRITTON TO PATTI'S PORCH. BARBARA TALKS ABOUT THE IMPORTANCE OF NOTICING THE OFTEN OVERLOOKED DETAILS IN THE BIBLE.
BARBARA IS OFFERING AN EBOOK GIVEAWAY! SIMPLY LEAVE A COMMENT BELOW TO ENTER THE DRAWING FOR A COPY OF JERUSALEM RISING: ADAH'S JOURNEY.
NEHEMIAH SHATTERS THE GLASS CEILING
by
Barbara M. Britton
You can't turn on the television nowadays without seeing an advertisement for unlocking your DNA or discovering your ancestry. Plotting genealogies has become big business. If lists of ancient names are fascinating, how come we do a rapid scan of name listing in the Bible? Maybe it's because we don't know these people, but perhaps we should look a little closer.
I have taught the story of Nehemiah rebuilding the wall around Jerusalem many times over the years. I had my Vacation Bible School students kick over brown paper wrapped boxes and restack them. I dressed like Nehemiah and told of his bravery going before King Artaxerxes to ask for an extended leave and supplies to rebuild the wall. I had my classes "Boo" Sanballat and Tobiah for bullying Nehemiah. But I totally missed the list of builders in Nehemiah, chapter three, where the daughters of Shallum are listed as builders of the wall. Are these the first female construction workers listed in the Bible? How come the daughters of Shallum weren't in my Sunday School materials? Well, now they have their own novel.
We don't know how many daughters of Shallum worked on the wall. No husbands are listed for these girls, so they are most likely young, unmarried women. I gave them the names Adah and Judith and brought to life what it might have been like working alongside men to raise the wall of their city. Men and women didn't co-mingle much in public in Bible times, so this is a pretty big deal to have women recognized for all of us to see—many, many years later.
Nehemiah allowed the daughters of Shallum to labor on the wall. He noted their achievement in his writing for all of us to see. Kudos to Nehemiah, son of Hacaliah, for highlighting these "Wonder Women."
And the next time I see a list of names in the Bible, I'm not going to race through the pronunciations. There just may be another book in those lists.
Book blurb for Jerusalem Rising: Adah's Journey
When Adah bat Shallum finds the governor of Judah weeping over the crumbling wall of Jerusalem, she learns the reason for Nehemiah's unexpected visit—God has called him to rebuild the wall around the City of David.
Nehemiah challenges the men of Jerusalem to labor on the wall and in return, the names of their fathers will be written in the annals for future generations to cherish. But Adah has one sister and no brothers. Should her father who rules a half-district of Jerusalem be forgotten forever?
Adah bravely vows to rebuild her city's wall, though she soon discovers that Jerusalem not only has enemies outside of the city, but also within. Can Adah, her sister, and the men they love, honor God's call? Or will their mission be crushed by the same rocks they hope to raise.
"Jerusalem Rising" is out in e-book and will hit shelves in print on December 1st.
DON'T FORGET TO LEAVE A COMMENT TO BE PLACED IN THE DRAWING TO WIN AN EBOOK COPY OF JERUSALEM RISING: ADAH'S JOURNEY BETWEEN NOW AND TUESDAY, NOVEMBER 21ST AT MIDNIGHT MST.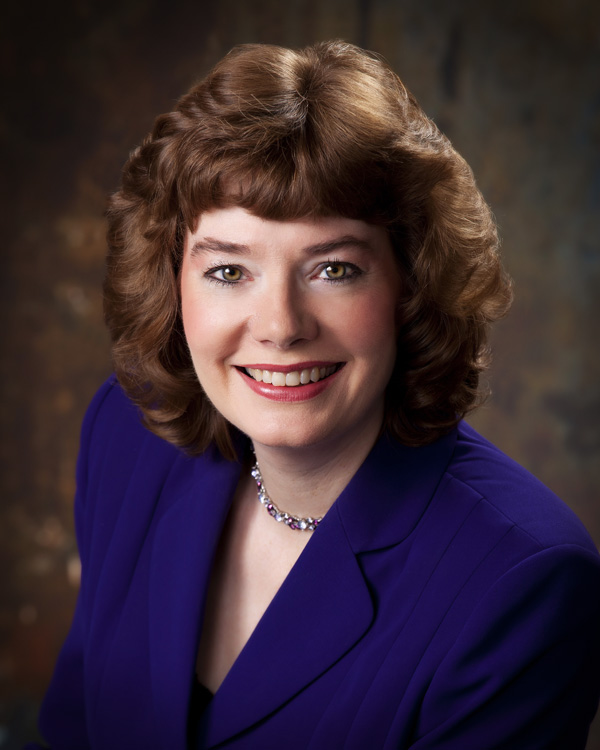 Barbara M. Britton was born and raised in the San Francisco Bay Area, but currently lives in Southeast Wisconsin and loves the snow—when it accumulates under three inches. Barb writes romantic adventures for teens and adults in the Christian fiction and Mainstream markets. She is published in Biblical fiction and enjoys bringing little known Bible characters to light in her stories. Barb is a member of the American Christian Fiction Writers, the Society of Children's Book Writers and Illustrators, Romance Writers of America and Wisconsin Romance Writers of America. She has a nutrition degree from Baylor University but loves to dip healthy strawberries in chocolate.
Connect with Barb online: