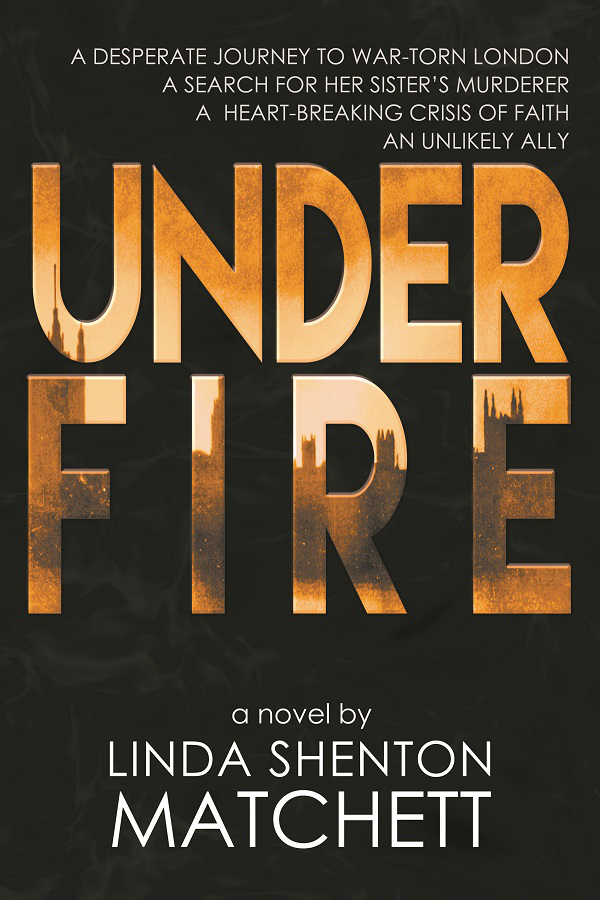 FEATURED BOOK: Under Fire
AUTHOR: Linda Shenton Matchett
PUBLISHER: eLectio Publishing
GENRE: Historical
SERIES OR STAND ALONE: Stand Alone
TARGET AGE: Adult
IT IS MY PLEASURE TO WELCOME AUTHOR LINDA SHENTON MATCHETT TO PATTI'S PORCH. LINDA SHARES FASCINATING INFORMATION ABOUT THE HISTORY OF WOMEN WHO BROKE INTO THE WAR CORRESPONDENCE AND REPORTING FIELD.
LINDA IS OFFERING A GIVEAWAY! SIMPLY LEAVE A COMMENT BELOW TO ENTER THE DRAWING FOR AN EBOOK COPY OF UNDER FIRE.
Did Women Belong There?
by
Linda Shenton Matchett
Known for her pluck and tenacity, WWII war correspondent Martha Gellhorn stowed away on a hospital ship and hide in the head (bathroom) to get to Normandy to cover the invasion. Given the excuse it was too dangerous for a woman to fly from England to North Africa, photojournalist Margaret Bourke-White's request to cover the campaign was denied. Eager to see the action, she secured passage on a ship which was torpedoed almost immediately. Undeterred, she grabbed her camera and climbed aboard a lifeboat where she produced an article about the dangers of wartime sea travel.
Helen Kirkpatrick applied to become a reporter with the Chicago Daily News and was initially rejected. The owner of the paper told her, "We don't have women on the staff." Helen's response? "I can't change my sex. But you can change your policy." She got the job.
Of the nearly 2,000 war correspondents who received status to wear the "C" armband, only 127 of them were women. To be allowed in a war zone, the government required reporters to attain accreditation, a long and tedious process, after which according to Bourke-White, "…you have no secrets from the War Department and neither do your ancestors."
In exchange for adherence to regulations, the military would provide transportation, meals and lodging, and transmit the writer's article. Unfortunately, the female correspondents often found themselves up against attitudes of ridicule, contempt, and hostility combined with miles of red tape as officers refused to take the "girls" behind the lines. Instead, these women had to coerce, bribe, or charm their way onto jeeps, trucks, or ships.
"I have too frequently received the impression that women war correspondents were an irritating nuisance, and I wish to point out that none of us would have our jobs unless we knew how to do them and this curious condescending treatment is as ridiculous as it is undignified," wrote journalist Martha Gellhorn to military authorities in 1944.
Lee Miller would agree. She went from modeling to a life behind the camera. Never one for following the rules, Lee managed to get to Paris before it was liberated. Despite being confined by the Allied commander for the infraction, she still managed to write and submit her story.
Working for the New York Herald Tribune, reporter Marguerite Higgins covered London and Paris until she was reassigned to Germany where she witnessed the liberation of the Dachau concentration camp. While covering the event she assisted during the surrender of the camp's SS guards, and as a result earned a U.S. Army campaign ribbon.
These are just a few of the brave women who risked their lives to provide an unbiased, realistic view of the war. They exhibited tenacity and toughness to do whatever it took to get the story in front of readers. Under Fire features war correspondent/amateur sleuth Ruth Brown, and it is my hope that the book honors these stalwart women in some small way.
Book Blurb for Under Fire:
Small-town journalist Ruth Brown's sister, Jane, is missing after a boating accident in the Spring of 1942. Jane is declared dead, but Ruth is convinced her sister is still alive. She follows clues from New Hampshire to war-torn London. By the time their brother contacts her with the devastating news that Jane's body has been found and evidence suggests she was murdered, Ruth has stumbled on black marketers, resistance fighters and the IRA–all of whom may want her dead for what she has uncovered. Will Ruth find Jane's killer before she loses her own life?
Buy links:
DON'T FORGET TO LEAVE A COMMENT TO BE PLACED IN THE DRAWING TO WIN AN EBOOK COPY OF UNDER FIRE BETWEEN NOW AND TUESDAY, DECEMBER 19TH AT MIDNIGHT MST.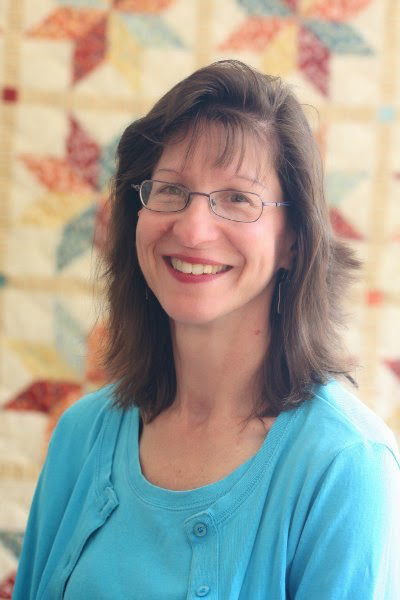 Linda Shenton Matchett is a journalist, blogger, and author. Born in Baltimore, Maryland, a stone's throw from Fort McHenry, Linda has lived in historical places most of her life. She is a volunteer docent at the Wright Museum of WWII and as a Trustee for the Wolfeboro Public Library. Active in her church Linda serves as treasurer, usher, choir member, and Bible study leader.
Find Linda on the web: