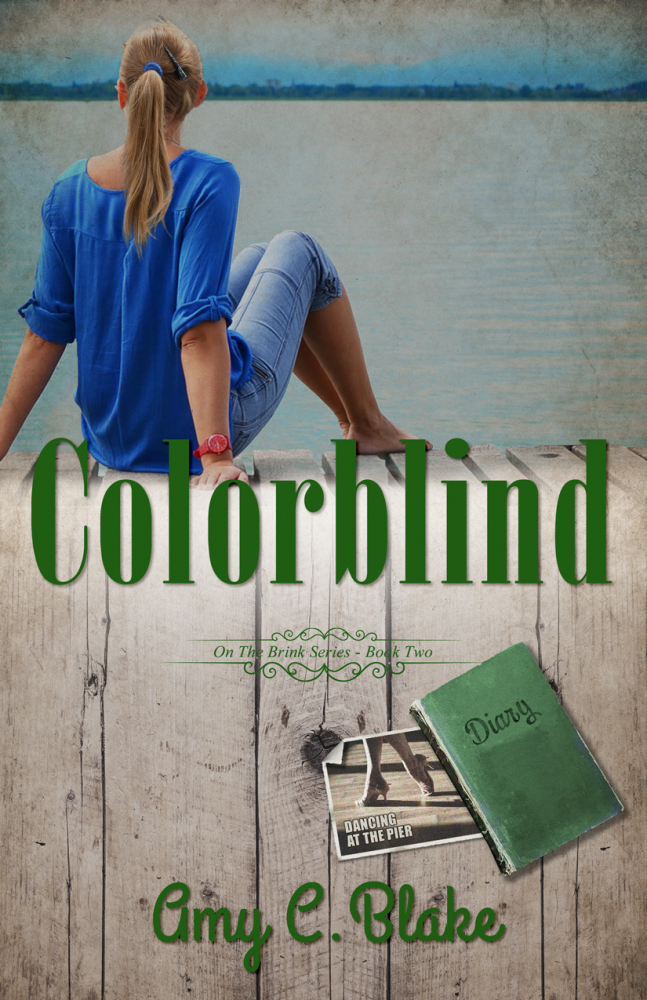 FEATURED BOOK: Colorblind
AUTHOR: Amy C. Blake
PUBLISHER: Mantle Rock Publishing
GENRE: Christian suspense
SERIES OR STAND ALONE: On the Brink series
TARGET AGE: 15 and up
IT IS MYPLEASURE TO WELCOME AUTHOR AMY C. BLAKE TO PATTI'S PORCH. AMY SHARES HOW HER FASCINATION FOR A LANDMARK FROM A PAST ERA SPARKED THE IDEA FOR HER SUSPENSE NOVEL.
AMY IS OFFERING A GIVEAWAY! SIMPLY LEAVE A COMMENT BELOW TO ENTER THE DRAWING FOR AN EBOOK COPY OF COLORBLIND.
THE ROARING TWENTIES IN BUCKEYE LAKE
by
Amy C. Blake
From the time I learned about the Buckeye Lake Amusement Park that once graced the shores of Buckeye Lake, Ohio, I've been intrigued with the idea of setting a book there. In the early to middle 1900s, Buckeye Lake was considered the Playground of Ohio. The amusement park (actually, two parks set side by side) drew thousands each day from Easter to Labor Day. Buckeye Lake's ballrooms—the Crystal and the Pier—featured big name bands from the Swing era, like Benny Goodman, Lawrence Welk, and Louis Armstrong.
My Christian suspense novel, Colorblind, is set in modern-day Buckeye Lake, where the amusement park is a mere memory. The main character, Christy Kane, is a music major who began an internship at her mega-church pastor-father's church, but had to leave when his misdeeds became public knowledge. Instead, she goes to Buckeye Lake to help a distant relative, Aunt Jo, make a go of her School of Music and Dance in the (fictionally) rebuilt Pier Ballroom.
Beyond the difficulties she endures because of her daddy's fall from grace, working at the Pier Ballroom, which sits on Buckeye Lake itself, forces Christy to face her greatest fear—water. Also, her fellow music volunteers harbor racial and socioeconomic antagonisms that encumber their attempts to prepare for the Pier's Grand Reopening, and Christy fears Aunt Jo will lose her ballroom to bankruptcy. Christy also finds a diary written by Lillian, a girl who lived in Buckeye Lake in the 1920s, and soon discovers that dangerous events from Lillian's time are being reenacted in the present.
In writing Colorblind, I enjoyed researching Buckeye Lake, Big Band musicians, and 1920s slang to incorporate into my story. However, I was surprised (and disturbed) to discover that Buckeye Lake was also the location for two huge Ku Klux Klan rallies, one in 1923, the other in 1925. In Colorblind, I incorporate some of the racial issues from the 1920s into Lillian's story line and show the effects of such prejudices in Christy's world.
Part of my purpose in dealing with race issues in my On the Brink series is to help Christians see the detrimental effects of past racism on our present. Only when we repent of our prejudices and embrace the fact that all people have been created in God's image will we become what He wants us to be.
Blurb for Colorblind:
Eighteen-year-old Christy Kane has always been Daddy's princess. But on the first day of her music internship at his mega-church, reporters shatter her world with terrible news: Daddy's had an affair with the church preschool director. Christy feels as betrayed by God as the man she's always considered Prince Charming.
When Mom sends her to Buckeye Lake to help with Aunt Jo's School of Music and Dance in the restored Pier Ballroom, Christy's problems only increase. First, the ballroom sits on Buckeye Lake, making her face her greatest fear—water. Second, she must help lead a handful of semi-talented volunteers, who harbor racial tensions and mysterious underlying antagonisms, in a professional quality performance for the Grand Reopening of the ballroom. The stakes are high—Aunt Jo will lose the place if they fail. Third, Christy discovers a diary written by Lillian, who lived near Buckeye Lake in the 1920s, and becomes intrigued by the stories of thousands coming to play at the amusement parks and dance in the ballrooms. But her interest soon turns to concern as tragic events from the diary happen in Christy's world, ninety years to the date of their first occurrence.
Between her shattered past, her uncertain future, and her dangerous present, Christy doesn't know where to turn. Does Daddy's God really exist? If so, does He care enough to rescue her?
DON'T FORGET TO LEAVE A COMMENT TO BE PLACED IN THE DRAWING TO WIN AN EBOOK COPY OF COLORBLIND BETWEEN NOW AND TUESDAY, DECEMBER 5TH AT MIDNIGHT MST.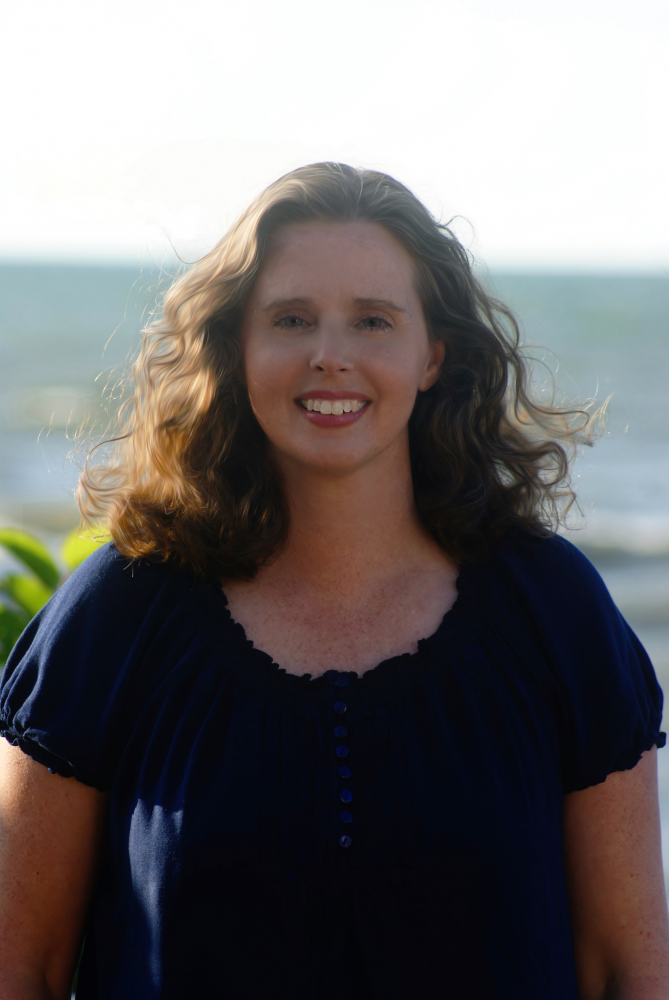 Amy C. Blake is a pastor's wife, writer, and homeschool mom. She has an M.A. in English from Mississippi College. She has written short stories and articles for various publications, including Focus on the Family, Mature Years, Significant Living, Encounter, and Vista. She has contributed to Barbour's Book Lovers' Devotional, Every Good and Perfect Gift, and Heavenly XOXO for Women. She has also won several awards for her writing.
She is currently writing two series for the Christian market with homeschooled main characters, series that are enjoyable for everybody—homeschooled or not. Her Levi Prince juvenile fantasy series follows thirteen-year-old Levi through his adventures in Terracaelum, a haven for mythical creatures. The Trojan Horse Traitor and The Fall of Thor's Hammer are now available in both print and ebook.
Amy's On the Brink suspense series follows the journeys of three homeschooled friends—Patience, Natalie, and Christy—as they step out on the brink of adulthood…and danger. Whitewashed and Colorblind are available in both print and ebook. Tie-Dyed is due to release in March, 2018. The books in this series can be read in any order.
Amy invites readers to visit her online.
SUBSCRIBE TO PATTI'S BLOGS HERE