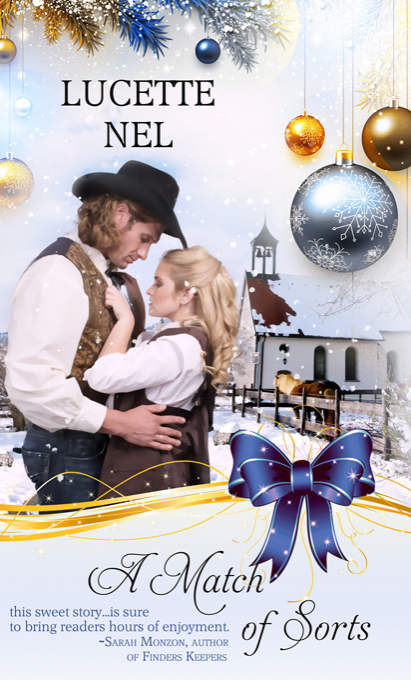 FEATURED BOOK: A Match of Sorts
AUTHOR'S NAME: Lucette Nel
PUBLISHER: Harbourlight Books by Pelican Book Group
GENRE: Historical Romance
STAND ALONE OR SERIES: Stand alone
TARGET AGE: 18+
IT IS MY PLEASURE TO WELCOME AUTHOR LUCETTE NEL TO PATTI'S PORCH. LUCETTE SHARES ALL SHE HAS ACCOMPLISHED ON HER WRITING"BUCKET LIST."
LUCETTE IS OFFERING A GIVEAWAY! SIMPLY LEAVE A COMMENT BELOW TO ENTER THE DRAWING FOR AN EBOOK COPY OF BOTH OF HER NOVELLAS, A MATCH OF SORTS AND WIDOW'S CAPTIVE.
I'm so grateful for a chance to visit with Patti!
On December 1st my second novella, A Match of Sorts released. And as you can imagine, I'm pretty excited about it!
I recently discovered a notes on my iPad (I'm a note and lists person but I'm also not very tidy with them. In the end, they end up everywhere and months or even years go by before I find one again.) When I read through this gibberish I noticed one titled 'My Writing Bucket List' and I thought it timely to write about bucket lists.
This note was written somewhere in 2011 maybe 2012 and it listed some of my biggest 'dreams' when it came to writing:
Find a critique partner.
I've since joined ACFW and now I'm blessed with several critique partners that I absolutely love and adore!
2. Attend a Writer's conference. Living in South Africa, that was a little difficult to achieve.
This year I received a scholarship to attend the ACFW conference that was held in Grapevine TX! I'm still blown away and humbled by this extraordinaire experience!
Have a book published by a traditional publisher.
I still need to pinch myself when I realize my second novella was just released from Harbourlight Books. (Pelican Book Group)
Visit Colorado. (Most of my stories took place in Colorado at that stage in my writing.)
This one is still due ;) but I'm working on it.
Do you have a bucket list? Any items you've been able to tick from your list?
A Match of Sorts Blurb:
As Christmas approaches, widowed Reverend Caleb Brennan needs a wife, or his vengeful father-in-law will take his young daughters. When his mail-order bride jilts him, Caleb grows desperate. During a storm, he finds an unconscious boy outside his home with signs of foul play. Despite his previous misfortune, obligation compels Caleb to lug the stranger inside. But as he provides first aid, he discovers more than he expected. Bounty hunter Grace Blackwell refuses to owe a debt to any man, especially one as charming as Reverend Brennan. To repay him for saving her life, Grace agrees to pose as his mail-order bride. If their ploy is discovered, Caleb could lose his daughters. But in their pretense, the reverend and the bounty hunter might just both lose their hearts.
Excerpt:
"She changed her mind." Caleb Brennan dragged his fingers through his hair. His mail-order bride backed out of their agreement. After three months of corresponding with the young widow, she took one look at him and opted to marry a fellow passenger instead. Three months. Wasted! Numerous letters exchanged, arrangements made, money spent, and all to end with Mrs. Haddon heading to Austin in the very stagecoach that was meant to bring her to him.
"You can scowl at me all you want. It won't change anything." Trust his twin to state the harsh reality, without a touch of sugar.
"I'm still processing the sting, Luke." Caleb scrubbed his face. His glower might intimidate Abby and Libby, his daughters, but it was useless on his brother.
"You should've told her sooner." Luke collected the stack of wanted posters and thumped them thrice on his scarred desk to straighten the pages.
"I'm hardly a cripple." Caleb rubbed his aching leg. The pain flared in concert with his frustration. He glanced at the far side of the room. Upright rusted bars like an iron fence separated the jail from Luke's tiny office. The snores from the figure on one of the two bunks continued undisturbed.
Luke yanked a drawer open and shoved the papers in, and then rammed it. "She probably jumped to the wrong conclusion. Since you kept it a secret, she might wonder what other information you withheld from her."
"Do you suggest I mention I'm a cripple in my next advertisement?"
"You're planning to advertise again?" Luke frowned.
"I need a wife. What choice do I have?" And as far as he was concerned, whoever filled the position could have the face and personality of a fencepost, as long as her presence improved his chances of not losing his daughters to his embittered father-in-law.
"Miss Preston seems interested." Luke studied the steam spiraling from the mug of coffee cradled between his hands.
"You're loco. You know I can't marry Miss Preston." The seamstress might be the prettiest woman in town, but she was too young and too idealistic. His second marriage wouldn't be one of love and companionship and his bride needed to understand and agree with the terms from the start. He'd experienced love once before. Almost from the moment he'd first laid eyes on Margaret, he'd loved her. And she'd returned his affections. Her death near destroyed him. Never again. His next union would be one of respect and remoteness. An alliance on paper suited him.
Luke drummed his fingers on his desk. "How about I ask Ellen to pose as your fiancée?"
"You want to ask your wife to pretend to be my fiancée?" Caleb blinked. The warmth in the sheriff's office receded despite the old woodstove standing only feet away. "I can't wait to hear what she'd think about this idea of yours." He shook his head. He loved Ellen—as a sister—and she was exactly what Luke needed in his life. But she'd drive Caleb crazy with her endless chatter, even if it was only a fleeting charade. Her overly bright personality would exhaust him.
"Don't look at me like that. It'll be a temporary solution. The girls love and know Ellen." Luke shifted on the chair, scrubbing a hand along his jaw. "There will be certain rules, of course. Limitations. No kissing. No touching."
"It was one thing swapping places as boys to play pranks on people. Having your wife pose as my fiancée is a different ball of wax."
"She'd do it if it means you get to keep the girls."
DON'T FORGET TO LEAVE A COMMENT TO BE PLACED IN THE DRAWING TO WIN AN EBOOK COPY OF A MATCH OF SORTS AND WIDOW'S CAPTIVE BETWEEN NOW AND TUESDAY, DECEMBER 12TH AT MIDNIGHT MST.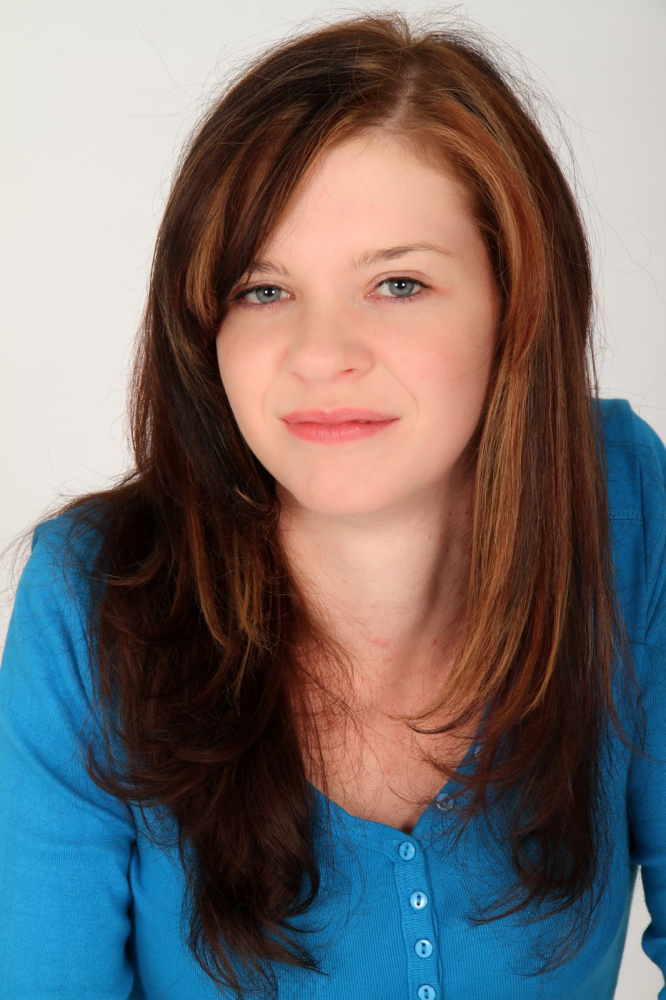 Lucy Nel is a coffee addicted work-in-progress daughter of the Lord Almighty. She's a mommy to a rambunctious toddler and wife to her best friend and real-life hero. Along with three spoiled Pugs, they make their home in Gauteng, the smallest of nine provinces in South Africa.
Find Lucy online:
SUBSCRIBE TO PATTI'S BLOGS HERE